Live Reviews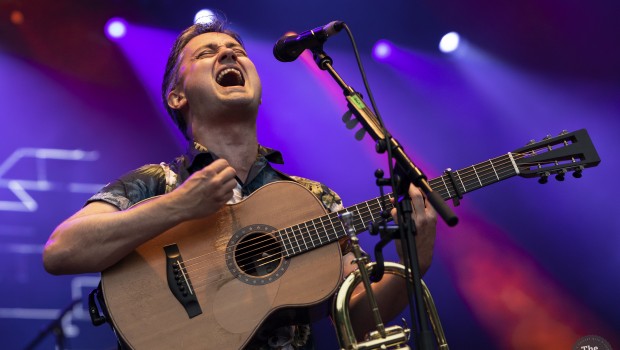 Published on July 15th, 2019 | by Jack Rudden
0
Villagers w/ Aldous Harding @ Iveagh Gardens, Dublin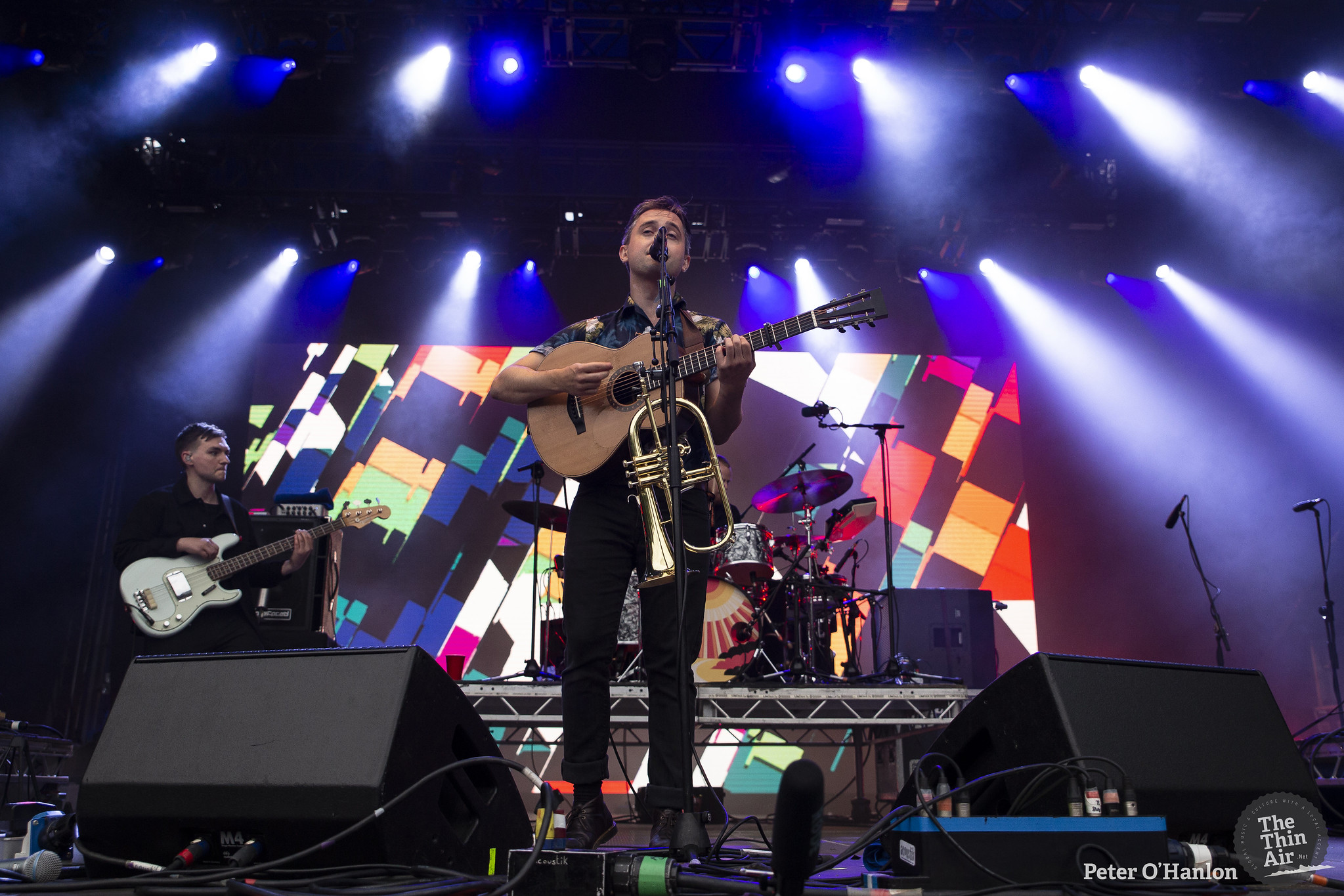 It's an overcast but stiflingly warm evening as concert-goers begin to filter into Dublin's Iveagh Gardens. Amongst this crowd is a varied mix of personnel. Business types still clad in their work attire, pensioners dressed like pensioners and a select few younger audience members that either appear to have been dragged along by their parents or are decked out in tola vintage streetwear. An eclectic crowd, to say the least.
As a decent amount of punters settle in on the grass, New Zealand-born singer-songwriter Aldous Harding takes to the stage with her band. There has been a lot of buzz around the singer as of late and it seems this buzz is what has attracted many of those gathered for her set. Lying somewhere between folk and psychedelic, Harding's music sounds something like Fleetwood Mac but with modern songwriting and production sensibilities. While this may sound splendid to some, the set comes across as rather boring. Between a couple of bum notes and Harding's awkward stage presence (stood like an anxious child for most of the set) it's difficult to engage with the performance fully. Even when the singer begins strolling around the stage tapping a mug with a drumstick, she appears less kooky and more wannabe hippy.
That being said, many people do seem to enjoy her set, with her final song ushering a rapturous round of applause from those at the front of the crowd.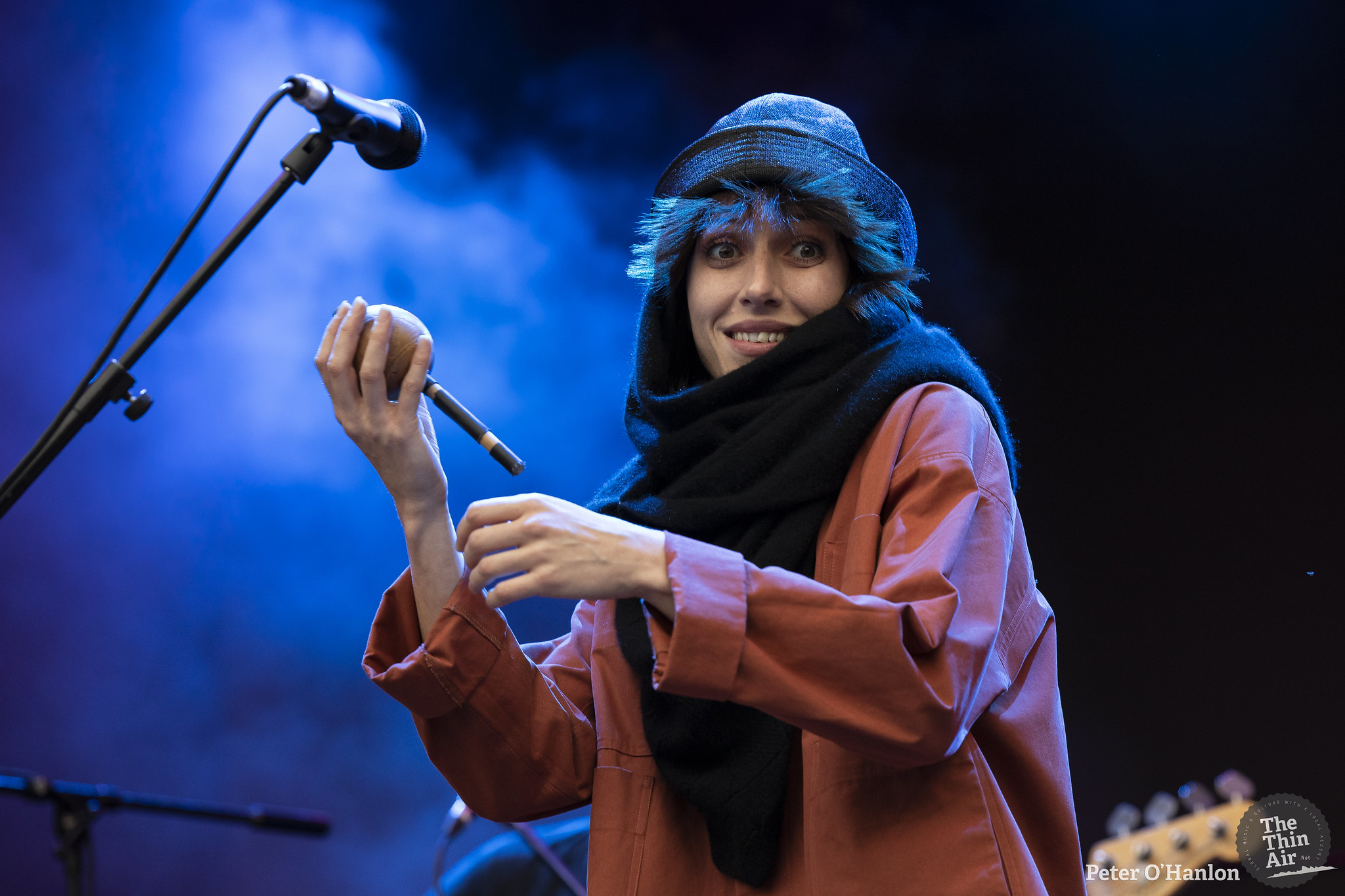 After a short interim, a wave of glitchy visuals covers the stage's screen and a sea of distorted voices begin repeatedly chanting "this is the art of pretending to swim". As this bombardment of sensory information floods the venue Villagers take to the stage. The venue has really filled up by this point and the crowd heaves in anticipation.
Beginning with the opening track of their newest album 'Again', the band fill the venue with dancey House-style beats combined with delicately plucked acoustic guitar. It's an undeniably beautiful opening to the set and is immediately followed by another gorgeous number, 'Sweet Saviour' also taken from the band's latest full length. Both tracks remain true to their studio versions and to great effect too. However, by the third song, front man Conor O'Brien has invited a large brass section onstage; The Greenhorns. They are undeniably apt musicians, but the addition of their brilliant brass tones comes across as a tad silly when applied to some older tracks. This is perhaps most apparent during 'Memoir', which O'Brien dedicates to "all the prostitutes". On record this song is a heart wrenching tale of a distraught sex worker presented in a simple musical arrangement, but live, with the addition of brass, the song becomes a cheesy mariachi number lifted from the soundtrack of a low budget spy flick. The intimacy of this track and many others seems to be completely lost in a sea of brass.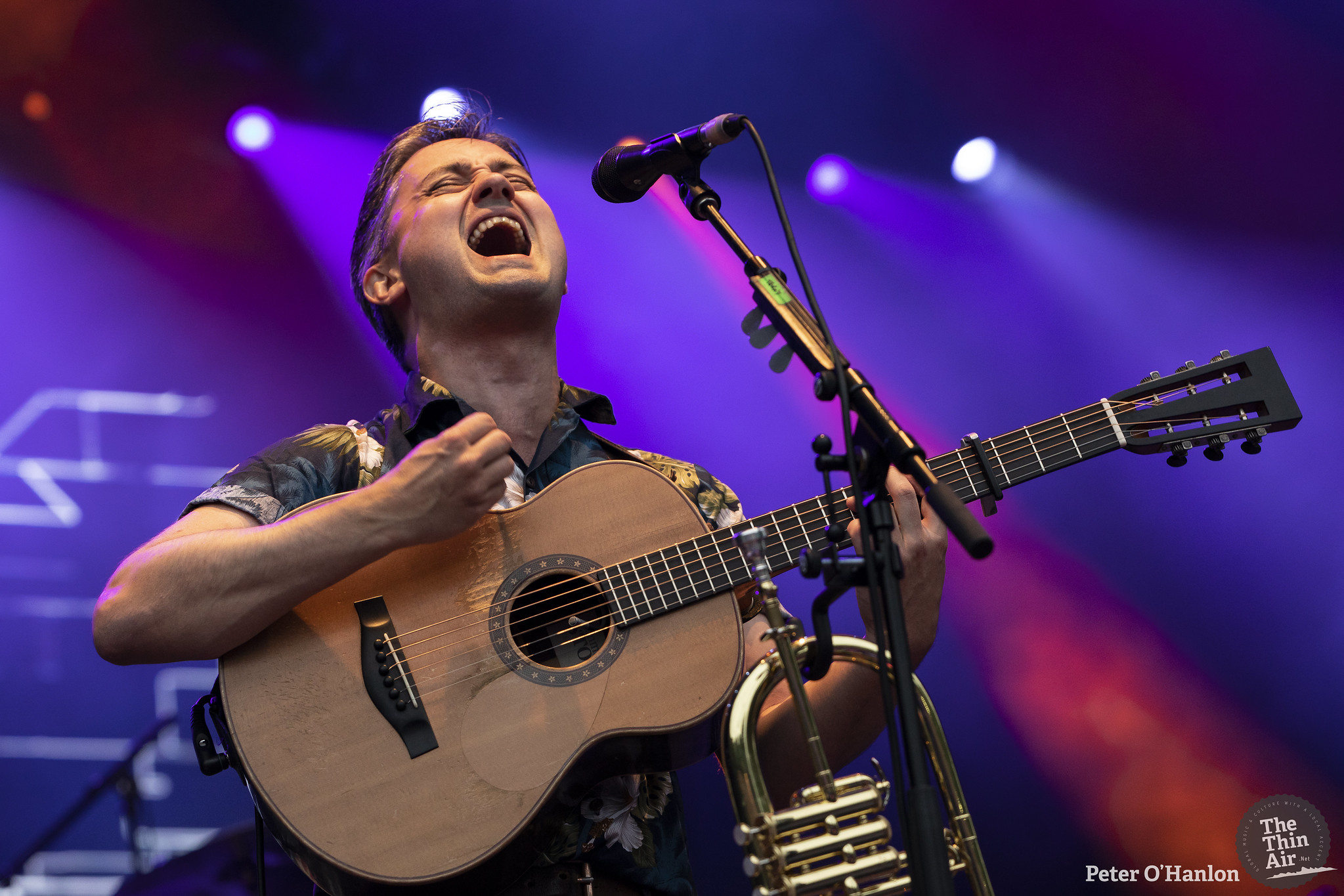 Aside from this, it has to be said that the driving force of the show is O'Brien's charm and charisma, both while performing and while telling stories, such as that of the last time he played Iveagh Gardens after "one too many jazz cigarettes". He is not only one of Ireland's best performers, but also a genuinely pleasant personality.
The show comes to an end with a much needed intimate number performed by O'Brien alone; 'Nothing Arrived'. There is complete silence in the crowd as his acoustic guitar and fragile vocals shroud the venue in a solemn ambience. O'Brien holds his final falsetto for an unprecedented amount of time and the crowd erupts with applause as the set comes to a perfect delicate end – that is until the brass section comes in to repeat the final chorus.
All in all, it's a good show but O'Brien's recent love affair with brass bands taints the set's more intimate moments. Jack Rudden
Photos by Peter O'Hanlon