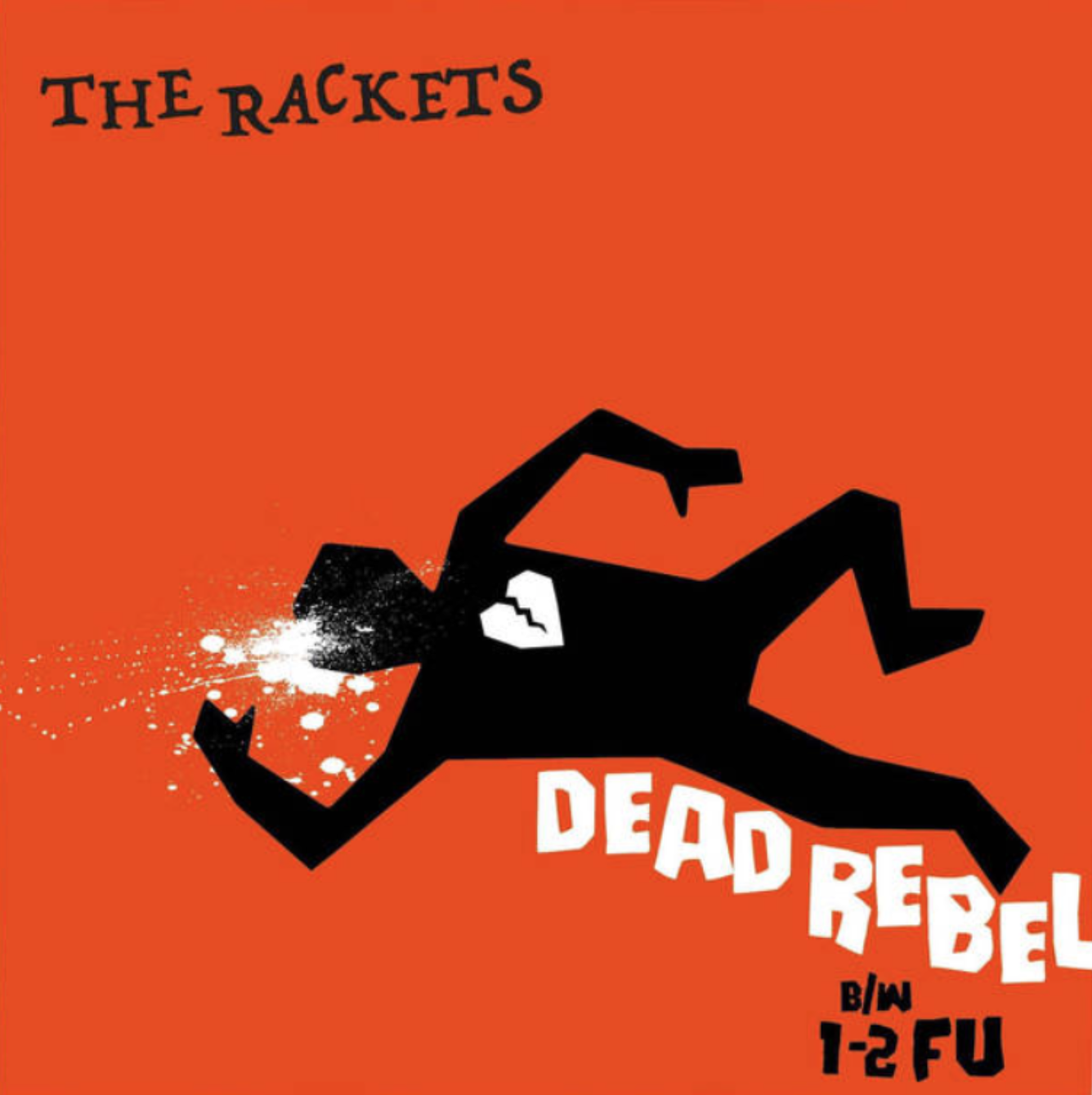 For whatever combination of reasons, Belfast has peerless form for producing first-rate garage bands. From Them and The Wheels back in the 1960s right up to The Groundlings, The Dreads and others in the present era, the city has always reliably churned out bands wielding straight-up rock 'n' roll like it's no one's business.
In the day of our Lord  John Dwyer, you need not look much further than The Rackets. A suitably elusive outfit, with an ever-revolving line-up, the band currently operate as a three-piece of Sunglasses After Dark's Ryan Fitzsimmons, frontwoman Aileen McKenna aka This Ship Argo and the downright legendary Chappy of the aforementioned The Groundlings (and various other outfits) on drums.
Today, the band launch their debut double A-side, '1-2 FU' and 'Dead Rebel'. Recorded by George Sloan at Belfast's Half Bap Studios, it's a triumphant one-two from the trio. Where the A-side – which is sub-titled "for all our exes (past and future) –  makes for a scuzzed-out and perfectly blitzing introduction, the B-side is a slickly-produced, Spectoresque gem conjuring the Black Lips and one of the band's main influences, Shannon and the Clams. Better still, the latter features Roisin Stewart of Desert Hearts and Documenta) on additional vocals and percussion.
Smitten? The band support King Khan's Louder than Death at Belfast's Ulster Sports Club on Sunday, September 15. Get on it.
Have a first listen to '1-2 FU' and 'Dead Rebel' below.