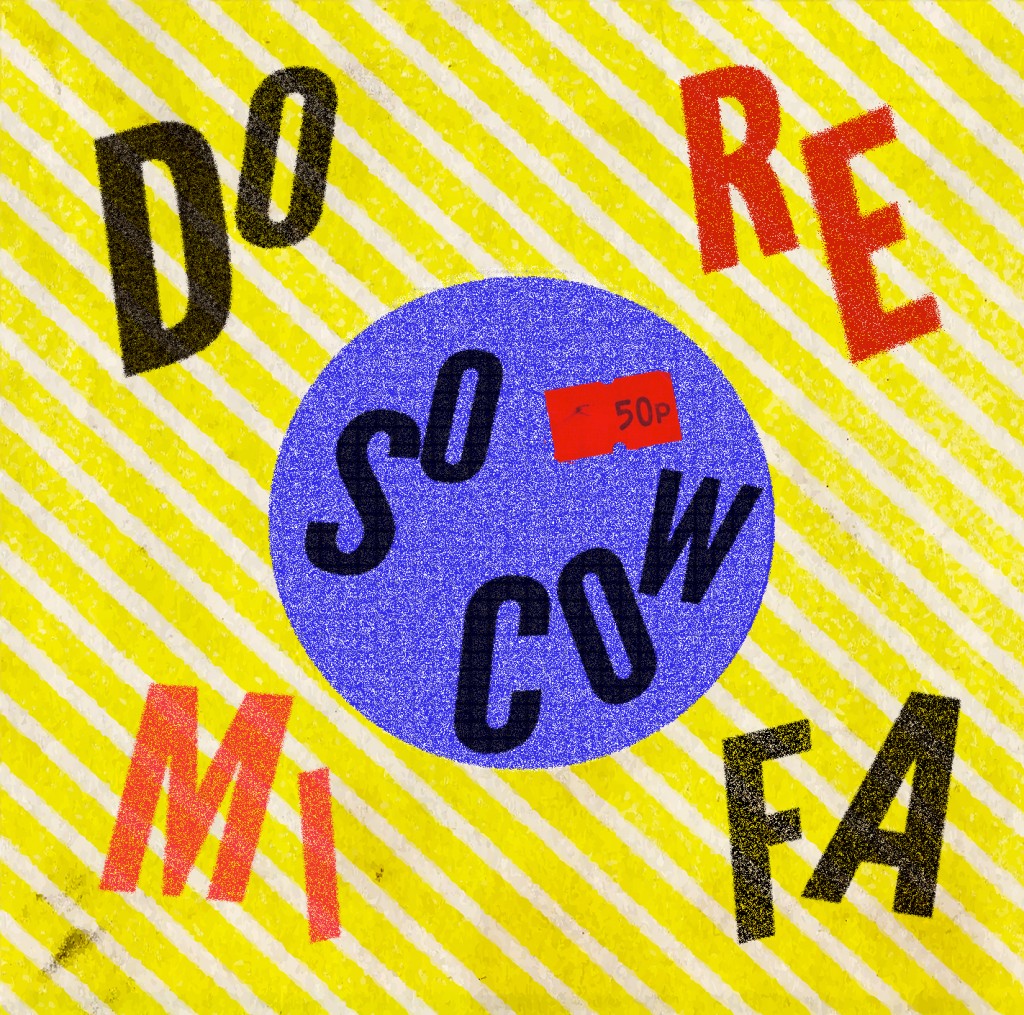 The brainchild of Brian Kelly – long one of Ireland's sharpest lyricists and craftsmen of garage pop nuggets – So Cow have announced tracklisting & pre-order details of new album Do Re Me Fa So Cow.
Following up on 2016's Lisa Marie Airplane Tour, the album is available to pre-order on CD & tape now through the So Cow website. The tracklisting is as follows:
1. Now That I Am 36
2. On Time
3. Standard
4. The Exact Order Of Things
5. High Visibility
6. Institiute Of
7. Issue Resolution
8. Two Three
9. Wealth
10. Shorthand
11. Twelve Minutes On Maps
12. Place Of Thickets
13. Notes
14. Hurricane Season
The album was played & recorded in a living room & utility room in Tuam by Brian Kelly, who also carried out mixing duties. Featuring album artwork by our own Loreana Rushe, Do Re Me Fa So Cow is self-released on August 23rd via the website and Bandcamp. Streaming will be announced at a later date.
As an added bonus, anyone who pre-orders will get a full lyrics sheet with annotated notes – only available to those who order via the pre-order links – "Everyone else can go do one, innit."
Launch shows will be announced shortly, and you can keep up to date on Instagram only during the month of August at SoCowAugustOnly.