Articles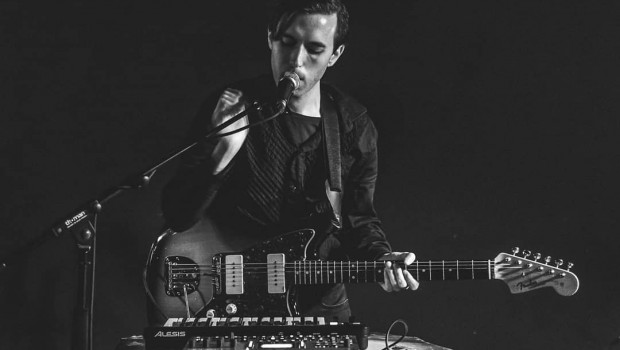 Published on August 30th, 2019 | by Sam Goodwin
0
No Deal Gross Net: An Interview with Philip Quinn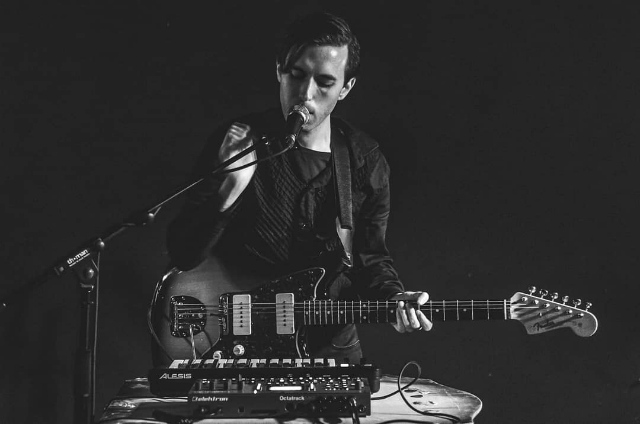 If we truly are living the end of days, at least there are those who can observe and comment on the doom, with a bit of dark humour and use of rhythmic beats to remind us there is a glimmer of hope in humanity. One such person is the man behind Belfast's avant-garde electronic outfit Gross Net. Philip Quinn started the project back in the, comparatively tranquil, year 2014. His first release was the Cassette EP, when Christian Donaghey of Autumns was part of the Gross Net set up. Next came the second mini-record of Outstanding Debt, followed by the debut album Quantitative Easing, which saw an identity of dark moods and craftily worded anthems beckoning with tracks such as 'Citadel Ghosts' and 'Currency Transfer'.
The ex-Girls Names artist has gradually developed the Gross Net sound but has always kept at the core a dry wit that captures the economic and social environs that surround 21st-century living. The upcoming release of his second LP, Gross Net Means Gross Net, certainly taps into the hands in face exhaustion of modern times. Even the record's cover artwork has Mr Quinn posturing the "oh, not again" expression. The title also plays on the Brexit Means Brexit slogan of ex-Prime Minister Theresa May. "Humour is one of my ways of dealing with things," says Quinn. "There are a lot of things happening in the world at the minute to which my natural reaction would be to say "You must be joking!" Sadly, of course, despite the absurdity and stupidity of many events and people in positions of power the answer to that is often no, unfortunately."
However, Quinn is not simply about the humour. The sound in the latest LP is intimate, honest and emotional, warmer than his previous album, yet still thumping enough to cause a few vibrations at a nightclub gig venue. The first single from the new record 'Gentrification' offers a rich sound of vocals, synths, acoustic guitar and pummelling beat to create an ethereal, melancholic and contemplative experience. The second single 'Of Late Capitalism', an epic and ominous synth basher of a track, also reveals the thought-provoking side in Quinn's lyrics with the line: "Nature's not forever / yet we expect permanence."
The music of Gross Net stands out of the crowd, a refusal to stick to standard forms. It fuses the influences of German ambient pioneers Popul Vuh, electronic doom experimenters Coil and Bish Bosch-era Scott Walker. "I'm bored of 4/4 kicks drum beats with constant 8 or 16 note bass lines," says Quinn. "I'm also sick of how the vast majority of music these days across genres are just these up-tempo bangers that just clatter you about the ears, I'm tired of it. It's just contributing to this over-saturation of information and this is me starting to wind down from that, musically at least."
Undoubtedly there are references to political turmoil and environmental disaster. The moody and hypnotic tunes in Gross Net Means Gross Net reflect this. "No one would be shocked to hear that I obsess somewhat about Capitalism," says Quinn, "and I've a lot of anxiety to this day about the environment and the way the world is." However, within this anxiety of the world, there is certainly a personal human story in the ambient and moving art of Quinn's latest work. He explains that when finishing the record early 2018, he wanted to "retain some semblance of identity".
"I never like to write too much about myself but there was a lot that seeped in this time," he says.
"In the year or so since I finished the record, I went through a period of almost not wanting to release it. Like, I didn't recognise the person that wrote it anymore, that it seemed too painful and I should just close a door on this chapter and move on to do something else, maybe I wasn't in my right mind while making it and I wasn't good enough then or something.
"I think, however, that it holds some value as a milestone along the way, and that I can listen back and think of what a fucked up time that was."
The benefits of Quinn completing Gross Net Means Gross Net will certainly be ripe for listener. But also the artist. Particularly against the backdrop of a musician having to deal with the mundanity of the business and holding down a steady job to pay the rent. As Quinn explains: "It's like doing an extra job which multiplies workload for however many different projects you're involved with. I spend a lot of free time answering e-mails or programming samples and things like that with little time spent actually making or practicing music proper." Yet it's all about that finished product. "My thinking on music has changed more to: it's just good to be writing, releasing and performing music. The music is the absolute end in and of itself, that youthful dream of earning a miserly wage from it has succumbed to its own frailties."
Playing live, Gross Net is a solo show. Performances showcase an array of equipment for one person: guitar, pedals, synths, drum machines all eat the space of a stage. The expenditure and price of these musical devices are revealed in his music video for 'Of Late Capitalism'. Quinn comments that there was no budget for the video "so I just riffed on the connection between capitalism and musicians. I feel so exploited after making that video!" Indeed, we see the total price of his gear comes to £11,651.34. Although that financial burden is justified for Quinn after he plays successful live gigs.
"Occasionally a show will go really well, unexpectedly well, and it's such a rush," he says.
"On those nights I'll feel this connection with everyone in the room instead of feeling like everyone's against me. The feeling of writing something you really like is great too, but that quickly wears off!
"The chances for travel are great, and I've learned a lot from those experiences which have fed into my own political and world view. I've also been very fortunate to meet some fantastic artists and people through making music across the globe."
The pursuit for individual musical expression within an ever-increasing confusing world has been rewarded with Gross Net signing for California-based record label Felte. "Being a USA based label I'm hoping it'll help me get over there for some shows at some point," says Quinn. First he must conquer The Menagerie in Belfast this Friday night, where he releases Gross Net Means Gross Net. Grab a ticket, pick up an album and help fund future Gross Net endeavours. Sam Goodwin
Gross Net launches Gross Net Means Gross Net at the Menagerie tonight (Friday, August 30) and plays The Workman's Club on Saturday, August 31