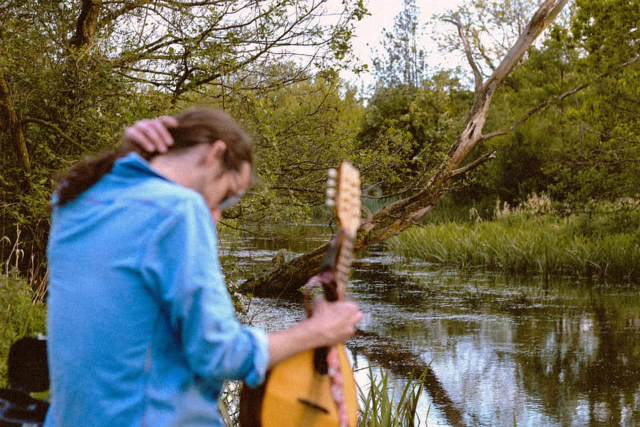 Belfast-based musician Myles McCormack occupies a very special place within the Northern Irish music community. Beyond his work as a founding member of forward-pushing trad-folk outfit Lonesome George, the songwriter and multi-instrumentalist crafts considered, reflective tales under his own name.
It's something that comes into sharp focus on McCormack's forthcoming twelve-track debut album, Real Talk. Set for release on September 13th, it's a gossamer and quietly emphatic first gambit from an artist who continues to set himself apart. From 'Lifeline' and the wonderfully-woven melancholia of opening track 'When' to the throwback folk phantasm of new single 'Merry Go Round' and beyond, it's a sublime and carefully-crafted debut from a musician that effortlessly bridges the gap between ruminating and blissful.
Stream 'Merry Go Round' below.

Real Talk is launched at the Duncairn in Belfast on September 13.