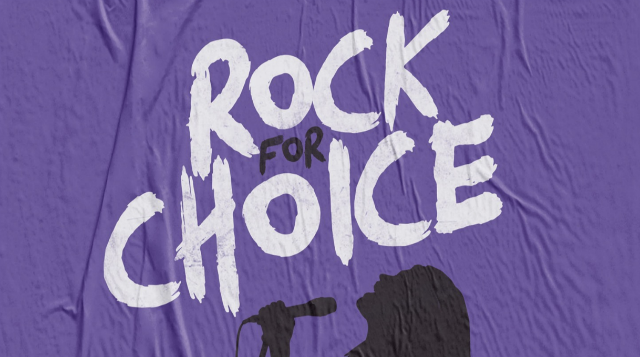 On Saturday, September 7th, the fourth annual Rally For Choice will take place in Belfast. Now, more than ever before, the movement – which demands free, safe and legal access to abortion services in Northern Ireland – is propelled by unstoppable momentum. With the country on the cusp of finally achieving women's rights in line with the rest of the UK and Ireland, there's a very real sense that the time is now.

From 4pm that day, Belfast's Ulster Sports Club will host its unmissable sister event, Rock For Choice. Hosted by Girls Rock School NI – a non-profit organisation that does incredible work encouraging and empowering women and girls of all ages to riff, rock and roll – it will feature sets from Sister Ghost, Strange New Places, Gender Chores, Bläkbyrd and New Pagans.

As well as some introductory words Alliance For Choice's Elaine Crory, we've asked each of the performing acts to both express why Rally For Choice is important and to choose one song that, for them, either sums up or gets to the heart of the movement.

Go here to learn more about Rally For Choice
Rock For Choice takes place at Belfast's Ulster Sports Club from 4-11.30pm. Admission is £5.
Elaine Crory
When I think back to my teenage years raging in my bedroom and listening to feminist musicians, they seemed so far removed from my rural village. Rock for Choice has a long and proud history, and it's thrilling to have some of that history here in the North, with our own home grown musicians. I'll be 40 on my next birthday, I've had two children and my whole reproductive life I've never had this fundamental right. I've been involved in the fight for abortion rights for a long time now, and all of a sudden it feels very close to becoming a reality. To have our own community at the forefront of such a moment feels very special indeed. Rock for Choice will be so much – a gig, a celebration, and a defiant statement. Be a part of it!
Shannon Delores O'Neill – Sister Ghost/Girls Rock School NI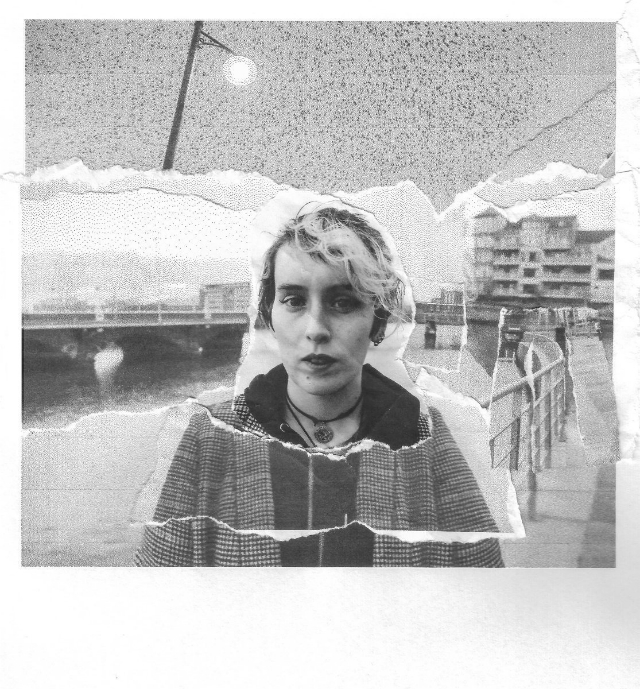 I remember when I was a teen seeing the photos of L7 at the first RFC in 1991 and the famous photo of Eddie Vedder from Pearl Jam with Pro-Choice scrawled on his arm, thinking it would be amazing to do something like that someday. Years later, it's finally happening!
Once the team got together and we knew we had to make this show happen here, it all just grew from there.
Now, with October 21st on the horizon, the timing for it couldn't be more apt. We are (bloody hopefully!) about to witness a landmark change in Northern Ireland's history and this gig should be a celebration whilst also a mark of respect to everyone who has been, and still is, affected by the laws here.
Song choice: L7 – 'Pretend We're Dead'
An easy choice, as they organised the first ever RFC, and the lyrics are also so relevant; it's about being strong and speaking up because if you sit back and let injustices happen (like if you "pretend you're dead" by being complacent) things will never change.
Strange New Places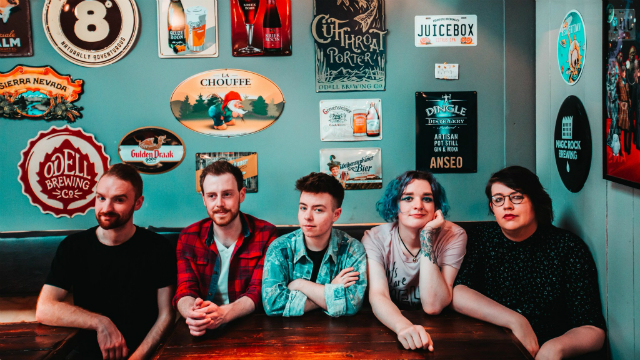 The right to bodily autonomy is non-negotiable. As a radical queerpunk band, we would be ashamed if we weren't to do our bit to support choice, and oppose state-enforced pregnancy; we want to shout loud and clear that pregnant people of all genders deserve to choose what happens to their bodies! We'll be making a racket in this spirit at Rock for Choice, and we look forward to seeing our friends and comrades there.
Song choice: The Spook School – 'I Only Dance When I Want To'
Gender Chores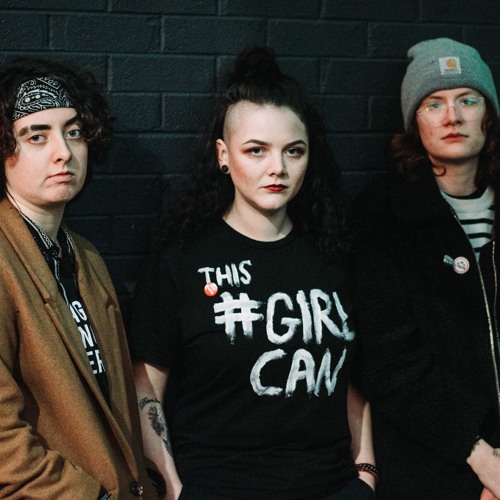 We are so excited and honoured to be playing Rock For Choice! As a band we try to give important issues a platform with our music, and there are few countries so backwards in its policies on abortion as our own. Abortion is something we all feel should be treated as a healthcare issue between a pregnant person and their doctor, rather than something that is up for moral debate. It should be accessible to anyone who needs it, without the social stigma attached. We have our fingers crossed that the times are slowly changing, but until then we will continue to protest and make some noise for those whose voices are rarely listened to.
Song choice: Fever Ray – 'This Country'
New Pagans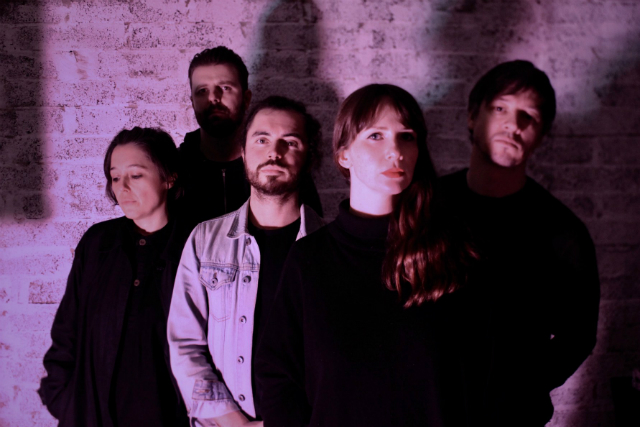 New Pagans are playing Rock for Choice because we believe every person should have full autonomy of their own body, we consider it a human right. We want to see political, economic, personal and social equality for everyone in Northern Ireland. Playing this gig is a way for us to align ourselves with the pro-choice movement and acknowledge the hard work of the pro-choice campaigners and charities. There's still work to be done in Northern Ireland and we will help whatever way we can.
Song choice: Connie Converse – 'Roving Woman'
Recorded in the early 1950's, Converse uses her witty lyrics to cleverly question the feminine ideals of that time. There's also a sadness to the song, as she explores being constantly put back in her place. She's singing about not really having a choice without actually using those words. We know things have progressed since the 50's but we realise there are still many people who don't have all the choices that should be available to them.
Bläkbyrd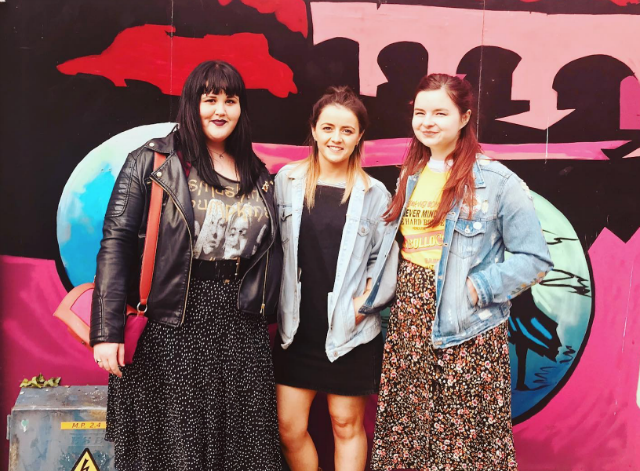 We believe in the right to choose what happens to our own bodies. We value empathy and compassion above all. We think it's about time people in Northern Ireland start respecting this choice and stop denying others their right to free, safe, and legal abortions. Put an end to unsafe procedures, travelling in secret and criminalisation. It is important for us to join our voices to this fight for bodily autonomy at Rock for Choice, especially now, coming up to 21 October, as we are hearing more and more from those opposed to these rights being introduced.
Song choice: Aretha Franklin – 'Think'