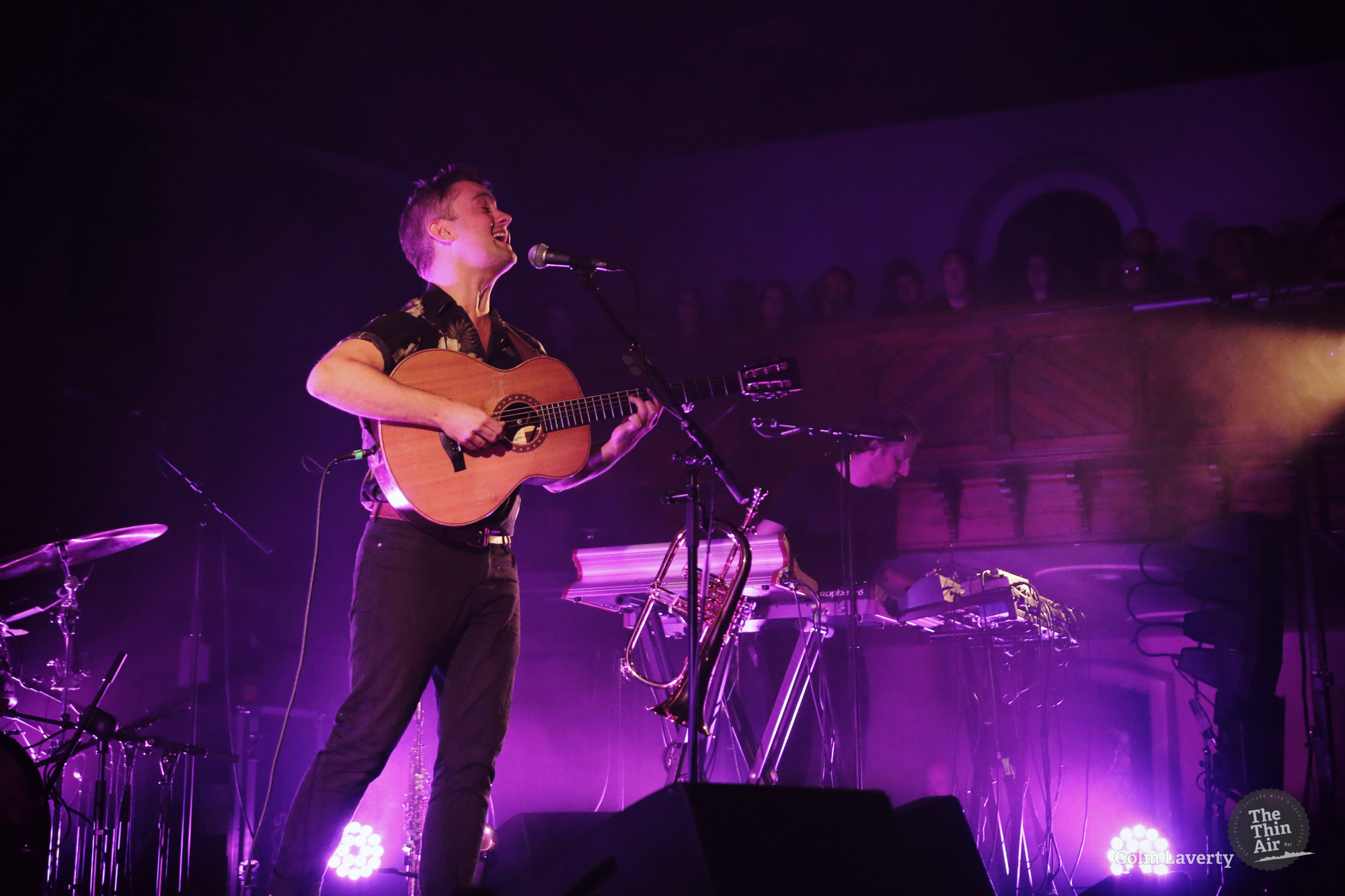 Put succinctly, Villagers make beautiful music. The reason that their songs are quite so beautiful, and the reason that they connect on such a deep level with their audience, is that all of the white noise, static and blasts of Stax horns are anchored by the state of being human and all of the frailty and vulnerability that comes with it. In a scene so often dominated by archness, cynicism and borrowed nostalgia, Villagers are all about heart-on-the-sleeve sadness and fist-in-the-air joy, and this forms the core of what makes tonight's performance so compelling, and the thread that is woven through a nuanced setlist that plays out like one long symphony where there is never a quiet moment – quiet, that is, in the absence of sound.
The band arrive on stage to a rising squall of disembodied babbling voices and strobing beams, launching straight into the robotic skiffle of 'Again', whose elements of art, faith, longing and the aforementioned human condition jostle for attention alongside a propulsive rhythm and blasts of brass from the welcome addition of a horn section.
It is further evidence of the band's willingness to continually reinvent themselves, as signposted by their previous "live" album Where Have You Been All My Life? and their most recent record The Art Of Pretending To Swim. Both releases signified a group exploring new sonic territory in pursuit of the beautiful: emotion channelled by lyrics about universal sentiments of loss and yearning and also textures that conveyed the same. For example, tonight 'The Waves' starts in a rush of electronic beats before morphing into an orchestral surge reminiscent of Wilco or ELO. Elsewhere, 'Long Time Waiting' is soulful and jazz-infused while 'Hot Scary Summer', with its shades of classic Motown records, is both heartsore and euphoric. "We got good at pretending then pretending got us good," sings Conor O'Brien in a way that pierces the centre of every member of the audience. "We've always been up against it but now it's sad to see we're up against each other…" He exudes confidence and clearly enjoying himself – his enthusiasm is infectious. As a result, he fits into the role of frontman with considerable brio, whether swapping between guitar and French horn, or indulging in some wry between-song patter. "Did anybody smell weed?" O'Brien asks after finishing 'Ada', their "fake last song" before the encore. "This is the karaoke part of the night," he says before launching into an irony-free rendition of 'The Wonder Of You', recently recorded for the soundtrack to Big Little Lies, a track originally made famous by your man Presley – "not the real Elvis," as O'Brien is quick to point out with a cheeky grin, as that would be Costello, and "not written by Elvis."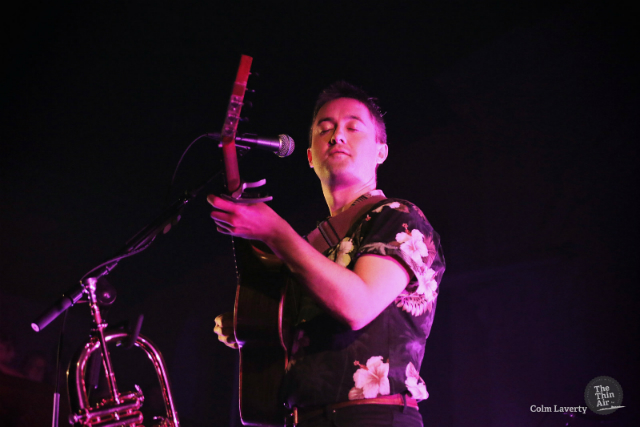 Villagers have always had a knack for cover versions – 'In My Life' and 'Wichita Lineman', to name but two – but this is glorious, full of swagger and heartbreak, the perfect balancing of major and minor. The same can be said for O'Brien's solo piano version of 'Fool', whose description of "the burden of the promise of eternal life in Heaven" seems entirely appropriate for a gig taking place inside an operational church. It is testament to both the establishment's generosity for welcoming in a crowd of potential rowdies and also to the reputation of the Open House Festival itself, which continues to grow from strength to strength, driven onwards by its vision of establishing Bangor as an artistic bastion.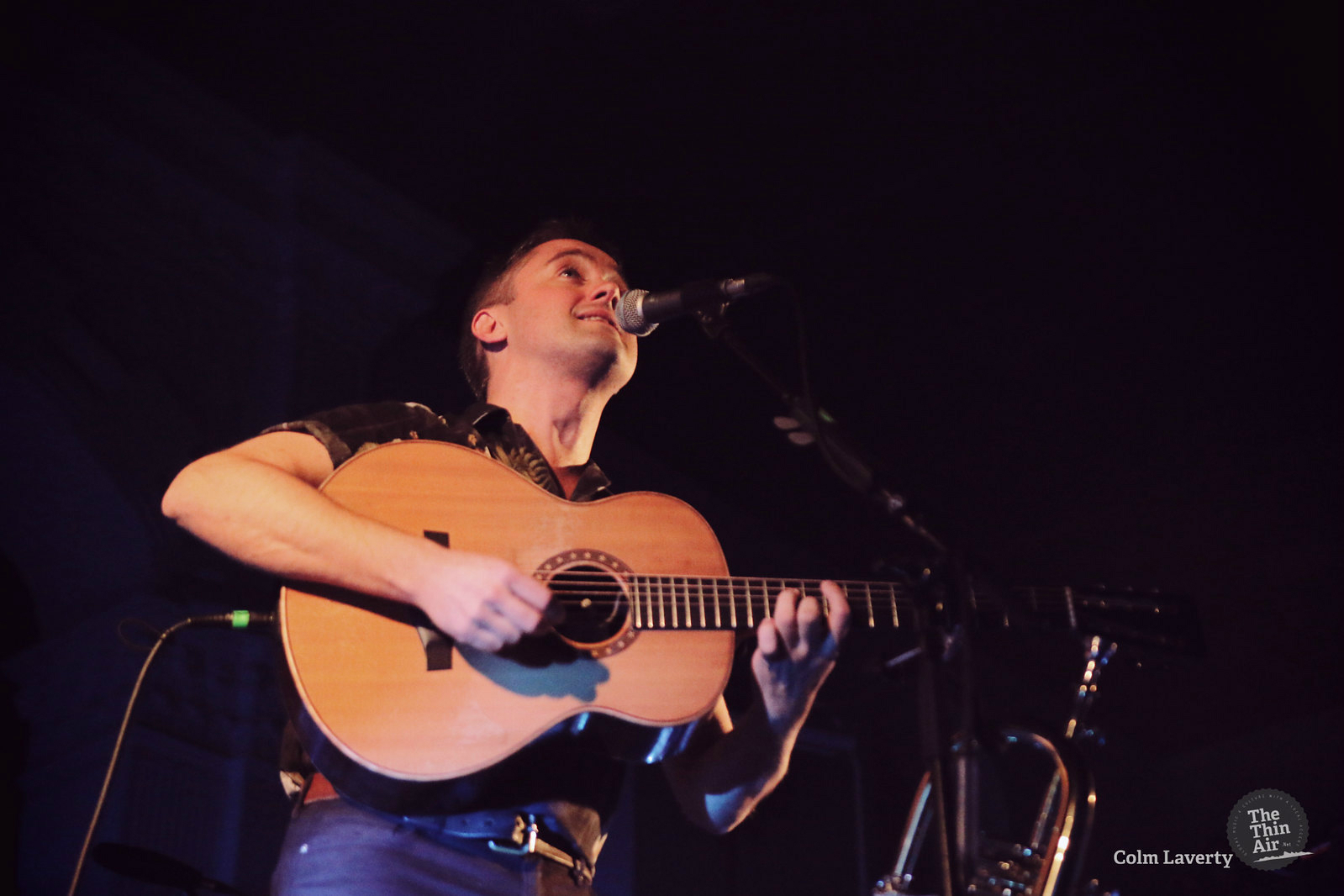 The encore, which stretches to more of a second half, is a joyous rush of emotions. 'A Trick Of The Light' is just as stirring as on record, the unabashedly breezy 'Summer's Song' recalls artists such as Josh Rouse, and 'Nothing Arrived' is stripped way back to an a cappella singalong of the chorus, high notes and all. The way in which O'Brien marshals all of the audience inside this place of worship is truly impressive, but a shout out must go to the rest of the band, who create the multilayered swell on which the rest of us can surf. Where Villagers go next is anybody's guess but one suspects that it will be just as beautiful. Ross Thompson
Photos by Colm Laverty