Articles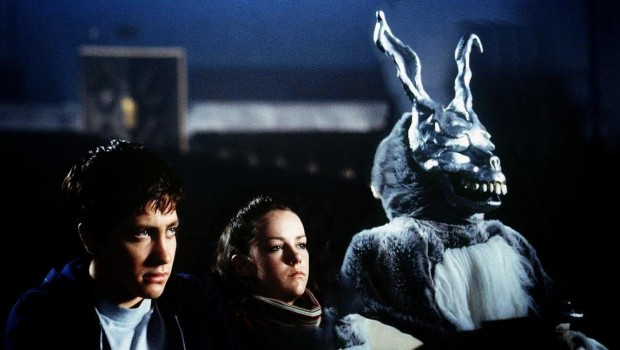 Published on September 24th, 2019 | by The Thin Air
0
Mixtape Preview: Donnie Darko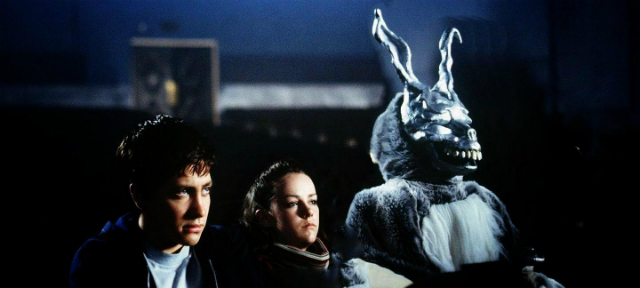 Mentally divorce, for a moment, music from Richard Kelly's Donnie Darko. You're still left with a genre-defining film. A contemporary indie classic. A movie blurring the lines between horror, black comedy, teen drama and cult sci-fi mind-bender.
Put it back – Michael Andrews' motifs brimming with vintages Moogs and electric vibraphone, alongside era-defining jams from Tears For Fears, Oingo Boingo, Echo & The Bunnymen and more – and you have a near perfect big-screen encapsulation of a particular breed of '80s suburban ennui.

Despite its lacklustre performance at the box office, Donnie Darko was, of course, a runaway critical success for Kelly and co. Catapulting it straight into the psyche of the generation was how music crucially – and overtly – framed the curious unfolding plight of Donnie. While Andrews' brooding score threads the narrative with darkly incidental colour, the film's soundtrack a veritable who's who of 80s' new wave and goth, uniting much-loved classics from the likes of Joy Division ('Love Will Tear Us Apart') and Echo & The Bunnymen ('The Killing Moon') with lesser-known gems including The Church's ''Under The Milky Way'.
If it wasn't such an accomplished effort in its own right, Donnie Darko could have easily joined the likes of Empire Records, Garden State, Batman Forever and countless other films whose soundtrack eclipses the tale. Luckily, Richard Kelly's 2001 chef d'oeuvre was a perfect amalgam of script, cinematography and soundtrack. All in. In tandem with stellar, turn-of-the-millenium performances from the likes of Jake Gyllenhaal, Drew Barrymore, Jena Malone and – yes – Patrick Swayze, a watertight cult classic was born.
18 years on – the same distance it had from the era that spawned the very best of its OST – it's lost none of its majesty. Brian Coney
Go here to buy tickets to Donnie Darko at Belfast's Oh Yeah Music Centre on Wednesday, October 2nd. Tickets are £5, doors are at 7pm.