Live Reviews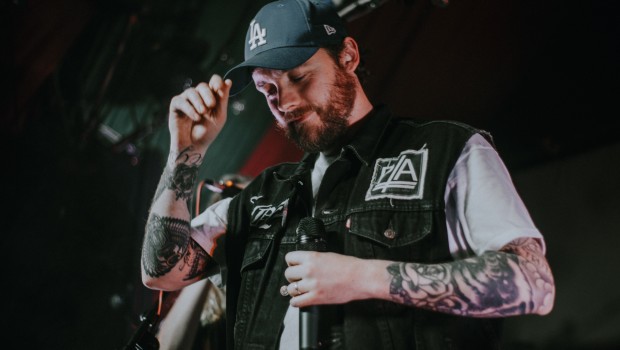 Published on October 2nd, 2019 | by Jack Rudden
0
Nealo w/ C.o.B and Jeorge II @ The Grand Social, Dublin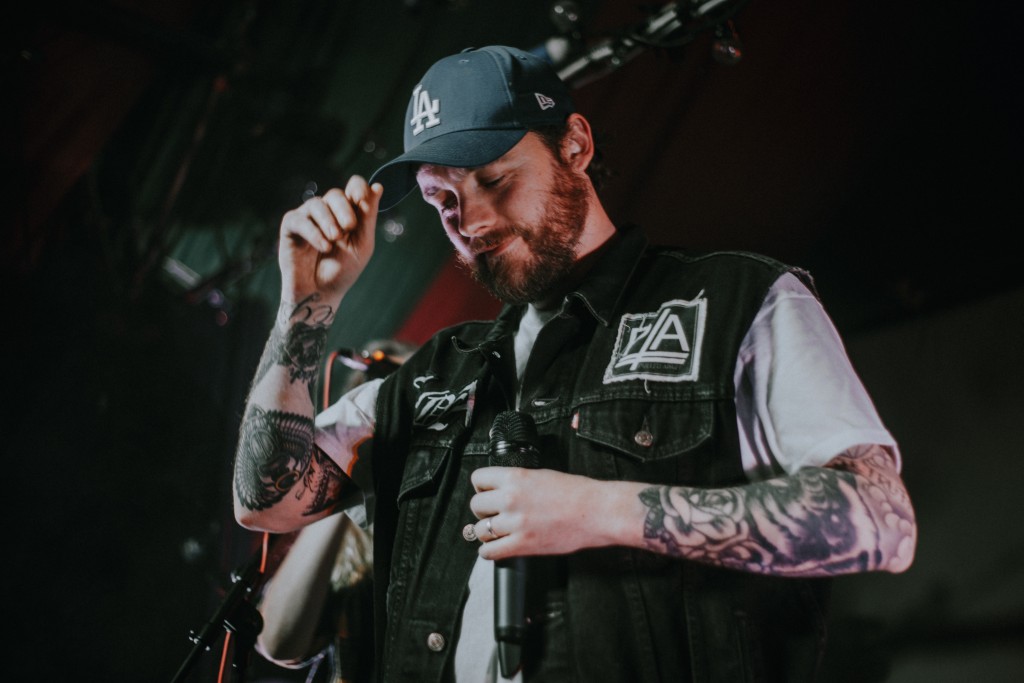 In the crowded smoking area of The Grand Social, fans and members of Ireland's Hip Hop scene have congregated for a triple threat from some of the community's heavy hitters. Tickets are presented at the door, wrists are stamped and drink is confiscated from a few younger attendees.
Starting off the evening is Cork native C.o.B. Blasting the audience with a blend of old school horrorcore and contemporary trap beats, C.o.B parades the stage thrashing about whilst illuminated by glaring red visuals. While it may not be everybody's cup of tea, a select few audience members at the base of the stage give it socks the whole way through C.o.B's set.
Within thirty seconds of C.o.B's set finishing, the next act of the evening is on stage commanding the venue as if it is his own living room. Jeorge II prowls along the stage with a swagger that is somehow as assertive as it is laid back. With scathing lyrics dripping in pop culture references and a flow that is seductively relaxed Jeorge strikes a delicate balance between conscious rap and bombastic party beats. The highlight of the set is undoubtedly the heft-tastic 'Stone Wall', during which Jeorge gets the crowd screaming the hook back at him. Jeorge's impression upon the crowd is nothing short of everlasting and wholly positive.
There is a short interim then before the headliner and slowly more and more familiar faces filter into the venue. Most of the Burner Records roster are dotted around the rear end of the crowd, Mango is spotted close to the front, as is Lango of The Scratch. As is the usual, Nealo's gig attracts known members of both Dublin's Hardcore and Hip Hop scene, a unique but surprisingly congruent intersect. He finally takes to the stage clad in his signature patched denim jacket, brandishing a bottle of Buckfast tonic wine in one hand and his microphone in the other. As soon as accompanying DJ R3D hits play the crowd comes alive. They bounce along to the rapper's conscientious lyrics as they trickle out of the soundsystem, guided by jazz influenced beats.
As always, Nealo's delivery is flawless and irrefutably honest in nature. Accompanied by Jehnova of Nuxsense on a number of tracks, a rapper that Nealo claims has been paramount to his development as a rap artist, stressing that Jehnova's welcoming nature had a massive impact early in his earlier rapping days. As is typical of Nealo's shows, the event is dotted with guest appearances from frequent collaborators Molly Sterling and INNRSPACE. With that being said, the show is far from one of Nealo's typical affairs, playing numerous unreleased songs that feature auto tuned vocals as well as hardore screams reminiscent of the rapper's earlier work with harcore band Frustration. One such track is the tear-jerkingly poignant 'Funeral Pew'; a slow track featuring INNRSPACE and Sterling. The track has become something of a fan-favourite at Nealo's shows, but is yet to be released.
The show comes to an end with what may be one of the most fun-filled encores I have ever witnessed: a surprise cover of 'You Can Call Me Al' by Paul Simon (which sees the entire room erupt into frenzied groovy dancing), and what is arguably the artist's best known track 'Just My Luck', which ushers in screams of "Ah SHITE, ah FUCK" in the chorus.
It has been said time and time again, but Nealo is possibly the brightest shining light on the scene at the moment and this sold out show proves to be yet another triumph in his career. Jack Rudden
Photo by Zoe Holman