News
Published on October 14th, 2019 | by Stevie Lennox
0
Stream: His Father's Voice – In The Shade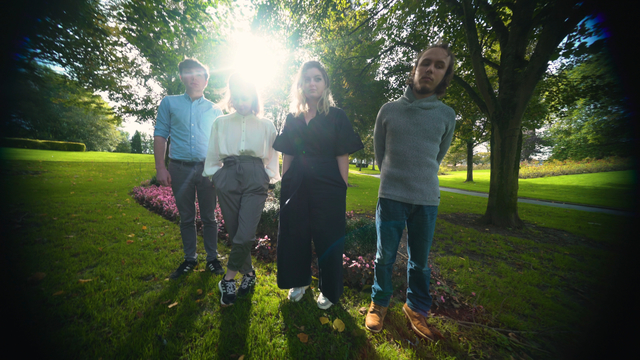 Staking their claim as one of the brightest prospects in Irish post-punk & shoegaze with their Context & Perspective EP earlier this year, Limerick's His Father's Voice are back with a new single.
Written around the same time as their debut EP, the quartet's A-side goes further down the path trodden down fellow 'gaze revivalists like DIIV & Cheatahs, without letting the wall of sound envelope what it is – a great pop song that plays on the idea of "how resentment finds room to feed and grow through hiding behind the appearance of a bright and happy exterior".
Meanwhile, B-side 'Close' is the kind of miasmic sea of modulation and ecstasy that could briefly conjure a holographic Kevin Shields. The release was helped in no small part by the woozy, yet crisp production of Bleeding Heart Pigeons' Mícheál Keating.
Catch HFV at their first hometown headline show at Pharmacia this Saturday, October 19 for the single launch, with support from Laurie Shaw and NOWONOS, or Belfast's DIY LK Showcase at the Duncairn on October 26 with Cruiser, Casavettes & Hey Rusty.