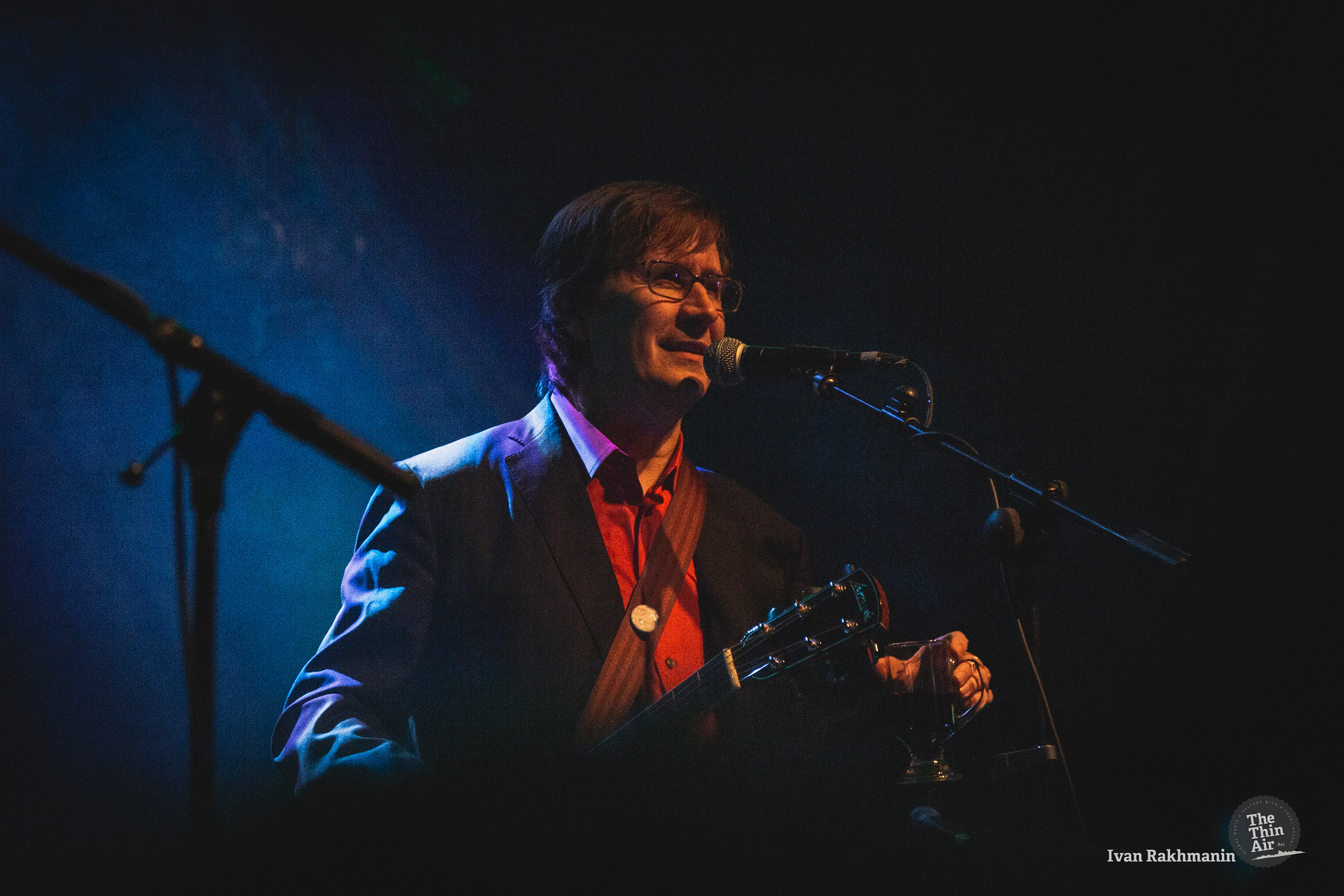 Having started out on his musical journey in the early '90's recording self-penned songs through a cassette boombox, John Darnielle's lo-fi aesthetic wasn't too far removed from the likes of Robert Pollard or the late Daniel Johnston.
Darnielle has an unnerving ability to cover the more downtrodden aspects of life such as addiction, isolation, death and abuse, yet somehow manages to create songs that include hook-laden pop sensibilities spliced with humour, that it makes it impossible not to be drawn into his desolate world.
This tour is in support of The Mountain Goats' seventeenth full-length record, In League With Dragons, and Darnielle has decided to only be accompanied by multi-instrumentalist Matt Douglas. The sold-out crowd rejoice as 'Estate Sale Sign' begins, but three-quarters of the way through, Darnielle halts proceedings and quips about the fact he's written so many songs, it's understandable that he can forget the bridge that he's trying so desperately to remember.
It's obvious from the reaction of all those in attendance why The Mountain Goats attract a cult-like following, with the delicate 'Hebrews 11:40' and a reworked 'Palmcoder Yajna' holding their attention. Darnielle is at a loss when it comes to seeing so many of the same faces on this tour, and when he opens up about the dark times that inspired 'Younger', he is unapologetic when those same fans will have heard that story before, which allows for some comic relief due his catholic upbringing.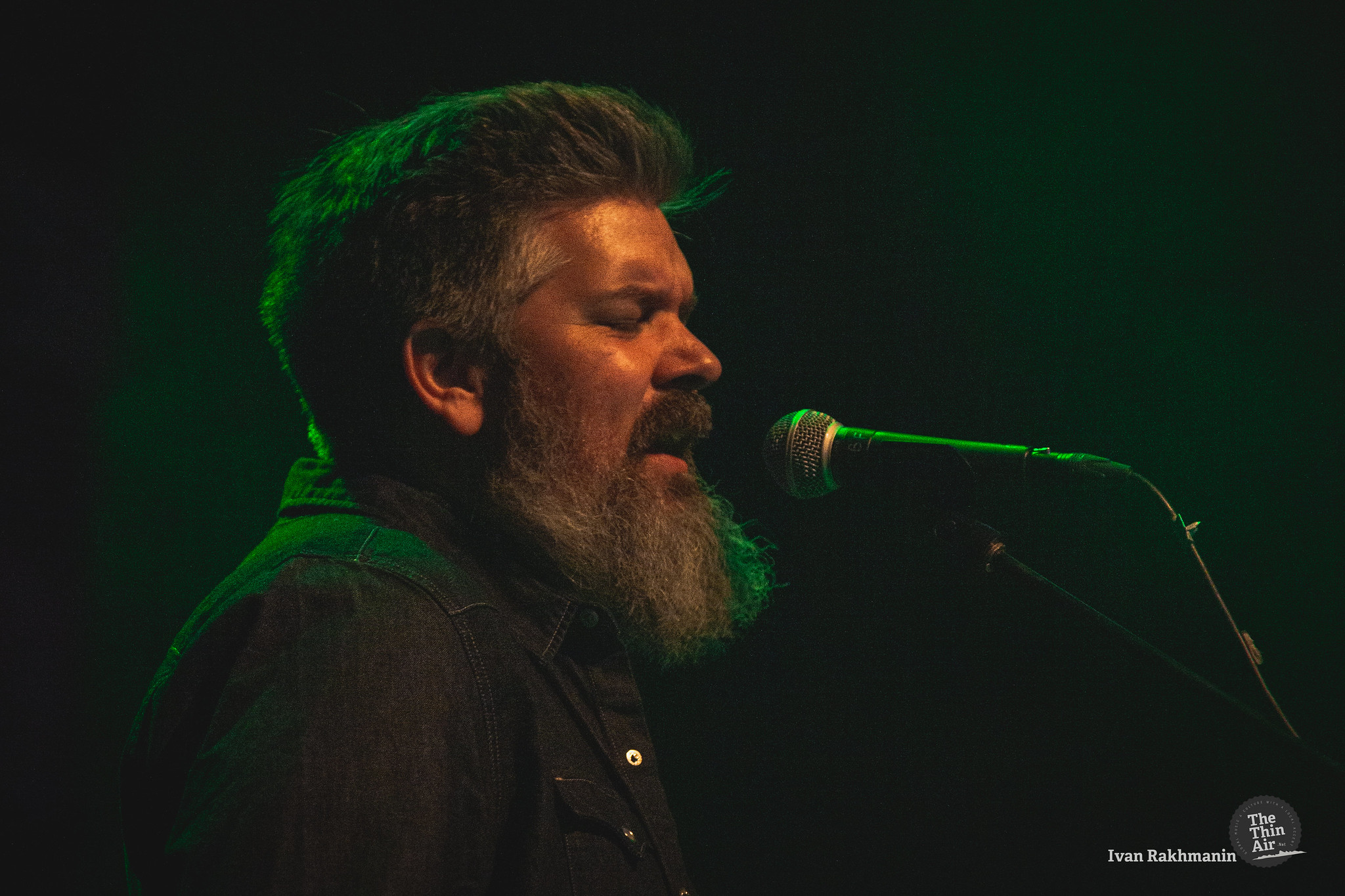 Darnielle then delves into a great story about his Fender Rhodes piano prior to 'Transcendental Youth', admitting that he wants to "give you something different, which means its something I haven't practised and won't be any good!" before kicking into 'Quetzalcoatl Is Born'. 
They are joined by Laura Cortese & the Dance Cards for the final three numbers; 'Doc Gooden' with Darnielle deadpanning it ''will shock you that its not about an animal but rather a crumbling marriage'', 'Cadaver Sniffing Dog' and 'Sicilian Crest', a song about the lure of fascism.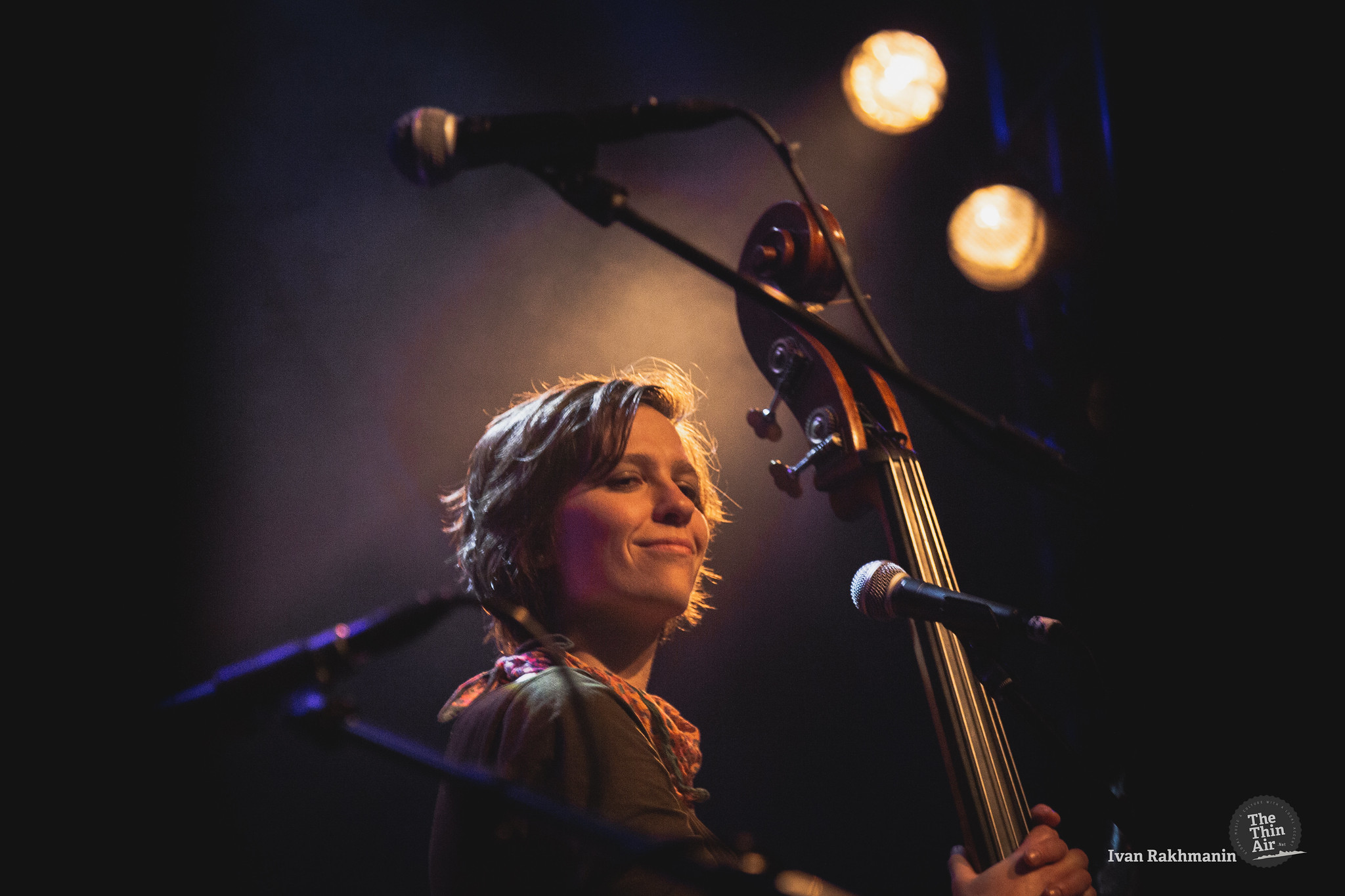 After a brief exit, they return for what was meant to be a short reappearance, but instead we were treated to seven further tunes, including an exuberant 'This Year', with its author acknowledging Irish band Heathers' great rendition. Finally after a staff member came on stage to cut the encore short, they stayed and blasted through 'Amy AKA Spent Gladiator 1', cementing The Mountain Goats cult-like status. Conor Callanan
Photos by Ivan Rakhmanin