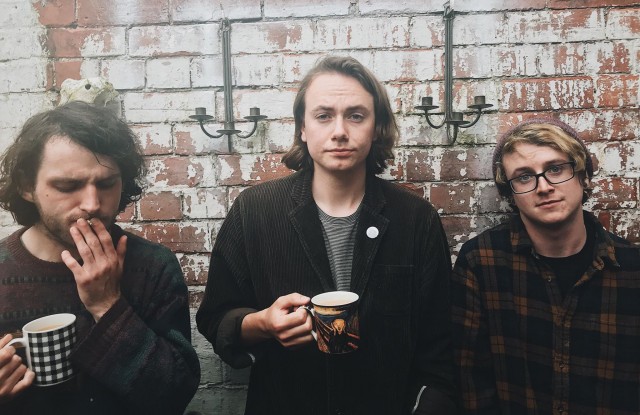 Belfast post-punk trio Ghost Office are set to release their effervescent, jerking new single 'Cereal Café' tomorrow, December 6th. Their first release since 2018's excellent 'Here Come The Elders!', it was written in a half hour frenzy, voicing, through Stewart Lee-tinged wordplay, drummer/vocalist Richard Bailie's dismay at realising, finally, "that they have opened a cereal cafe in London, selling all the milks." Almond milk, regular milk, and so on.
'Cereal Café' is their "grand anti-gentrification anthem". "Listeners will perhaps question whether they are several years too late, especially considering the flagrant gentrification of the Ormeau Road area of Belfast ["Catch it,before the gentrifiers come", as the Guardian recently, tardily ordered], where the members of the band all live very comfortably."
Cereal Café is the first single from Ghost Office's debut album, slated for release in the early summer of 2020.