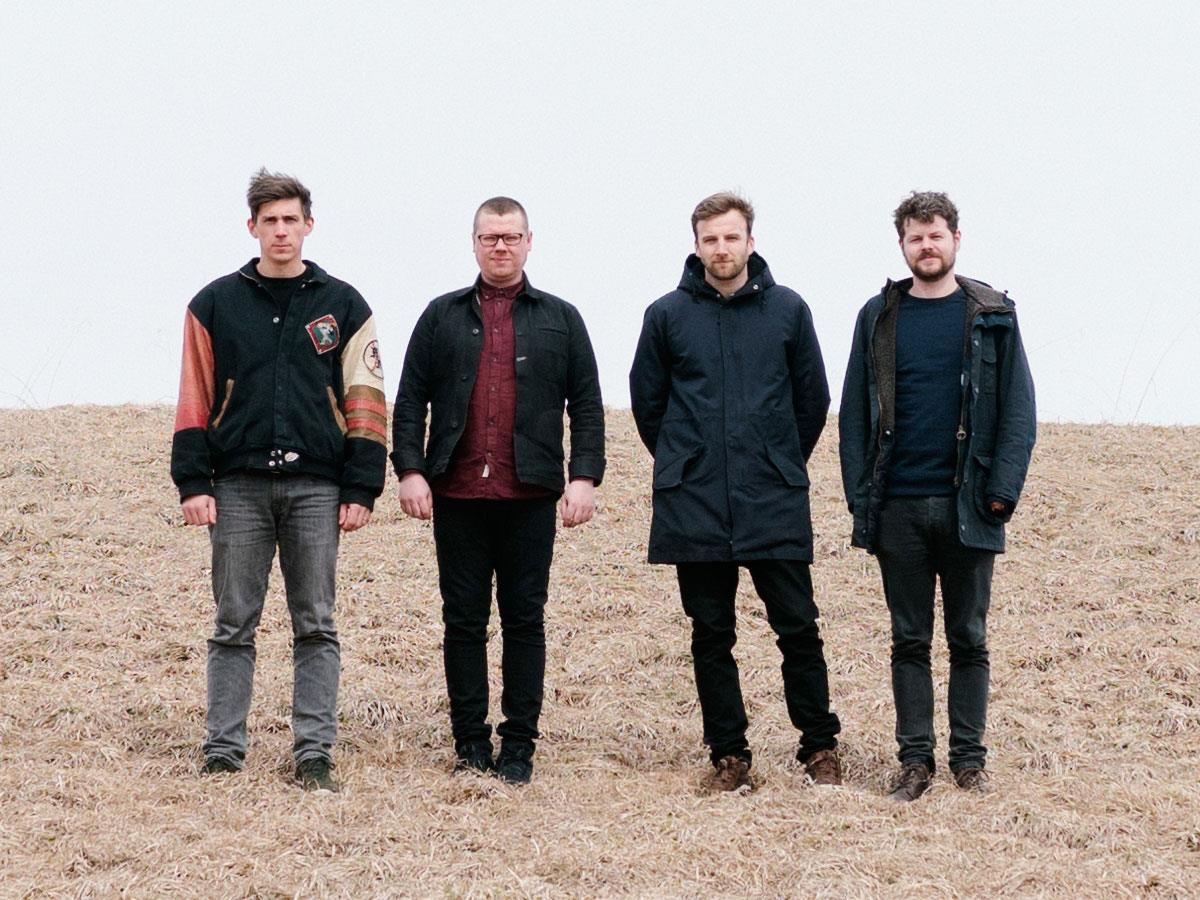 "Nice one, I can tell we're gonna have a great night. Loving the air drumming too!" are the first words frontman Adam Thompson utters early doors. There's an obvious likeability factor that oozes from Thompson, with his laidback and up for a laugh persona clear for all to see.
Edinburgh's We Were Promised Jetpacks are now into their sixteenth year and have returned to Dublin as part of the ten-year anniversary of their debut album These Four Walls. Thompson is accompanied by Sean Smith (bass) and Darren Lackie (drums), with former Frightened Rabbit member Andy Monaghan currently part of their live set up, due to original guitarist Michael Palmer having departed this year. 
After a brief intro they kick straight into These Four Walls opening track 'It's Thunder and It's Lightning', with Thompson's vocals delivered with such gusto and passion, it was clear he and the lads were more than up for this sold-out show. Monaghan and Thompson's twin guitar attack blazed through 'Roll Up Your Sleeves', while the delicately delivered line "stay calm/stay calm/keep warm/keep warm' juxtaposed seamlessly against the barrage of noise, at times similar to Explosions In The Sky, delivered either side it.
Comparisons to fellow countrymen The Twilight Sad and Frightened Rabbit (Monaghan aside) regarding lyrical themes, raucous performances and catchy hooks, are clearly evident during the likes of 'This Is My House, This Is My Home', 'Quiet Little Voices' and 'Short Bursts'. While there is also a hint of fellow brethren Teenage Fanclub's jangly guitar mixed with Aereogramme's cacophonous sound, during 'Moving Clocks Run Slow'. 
With the sweat saturating through Thompson's shirt, and droplets falling from the lighting rig onto the crowd, it's clear the heat levels had risen significantly, so Thompson takes a minute to explain how they'd played Leeds the night before, got a 6am ferry and then waited around Dublin for ten hours to play the show, which they're very glad they did – it's a point that went down very well with all in attendance.
It was then time to dip into the rest of their catalogue, with 'Safety In Numbers', 'Hanging In' and 'Boy In the Backseat' all getting a vociferous airing, while the heavily post-rock influenced 'Sore Thumb' was a highlight.
After many a thank you from Thompson, who was also extremely appreciative of the show having sold-out, they finished up with 'Pear Tree', which again highlighted Thompson's vocal prowess and concluded in a barrage of noise emanating from the small stage. Conor Callanan