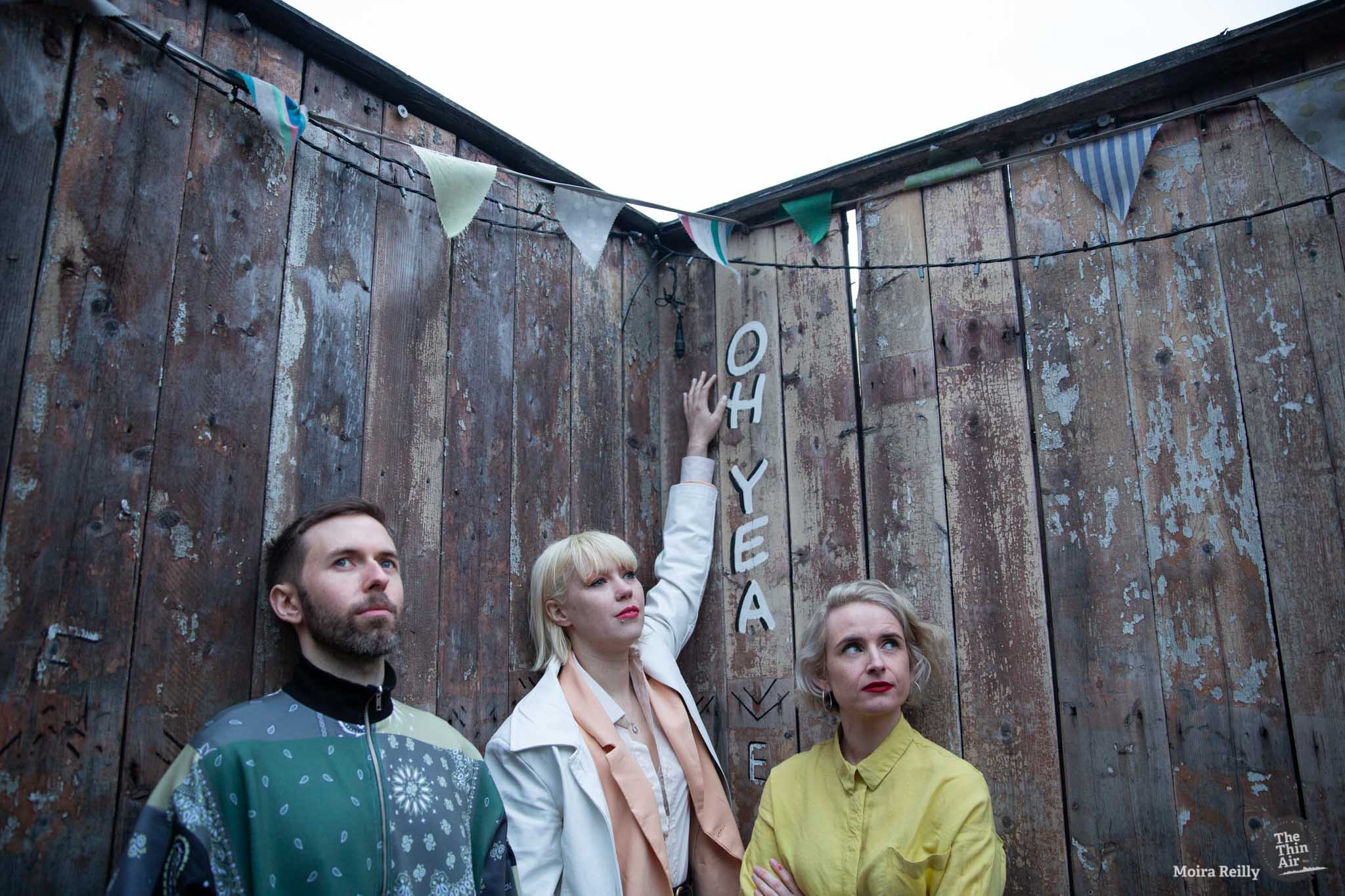 In the latest installment of 10 for '20 – our feature series previewing ten Irish acts we're sure are set for great things in 2020 and beyond – Cathal McBride says 2020 is post-punk trio

Grave Goods

' for the taking.
Photo by Moira Reilly
It's difficult enough to get a band off the ground when you all live in the same location, but what about when your three members are spread across three different cities, one of which is separated by water? Somehow Grave Goods have managed to make such impossible circumstances work. First conceived by Lois MacDonald and Sarah Grimes when their main bands (Manchester's PINS and Dublin's September Girls respectively) were on tour together, the pair bonded over a mutual love of post-punk and Dublin noise rock heroes Girl Band and felt an urge to collaborate. Soon enough Grimes drafted in her then Girls Names bandmate Philip Quinn (aka Belfast's Gross Net) to complete the set, and the three appear to have quickly found a natural chemistry.
Moving away from the more fleshed-out sound of their other projects, Grave Goods instead operate with a skeletal primal urgency. The one track they've released so far, a live session recording of 'Source', sees Grimes absolutely pummel her drumkit with military precision while Quinn's energetic bass provides the melodic backbone in a manner reminiscent of The Fall's Steve Hanley or The Birthday Party's Tracy Pew. MacDonald meanwhile trades off between vocals and a minimal four note guitar riff that quickly becomes the track's most surprisingly infectious element.
It's not exactly hard to trace a line from the trio's other post-punk inspired projects to this one, but Grave Goods are more Swell Maps than Joy Division – atmosphere and gloom have been swapped for a more playful but tightly wound energy, and the spirit of no-wave also looms large.
Live shows have been understandably sporadic so far given their geographic situation, but coveted support slots for the likes of BEAK> and HEALTH have helped raise the band's profile. Having apparently managed to set aside some time to record last summer, a debut release proper should surely be imminent, and it's enticing to hear what else they've got up their sleeve. If they can find themselves in one place for long enough then 2020 is surely theirs for the taking. Cathal McBride