Articles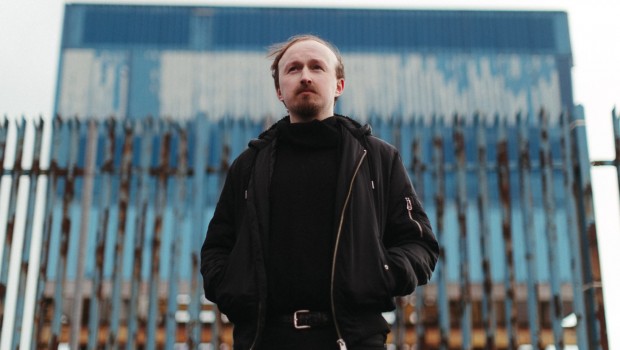 Published on October 19th, 2020 | by Stevie Lennox
0
Monday Mixtape: Son Zept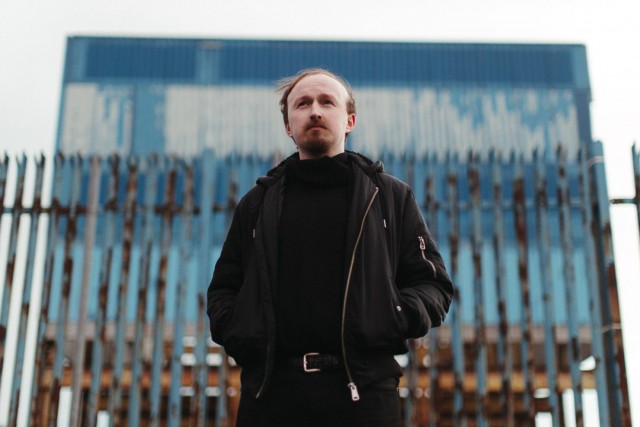 Recently championed and playlisted by the likes of by ourselves, The Quietus, DJ Mag and leftfield DJ par excellence Avalon Emerson, "Northern Ireland's resident electronic compositional polymath" Liam McCartan, AKA Son Zept has just released his second mini-album of 2020, B. Today, he gives us an uncharacteristically abridged mixtape of some current favourite tracks.
I tried to keep this as just a stream of thought and not cram in stuff that I'd end rambling about daft things like cheeky hauntological anti-memory sound (*ahem*). Excluded tunes from Aphex Twin + Aphex covers, Mal Waldron, Oneohtrix Point Never, Eprom, Lyra Pramuk, Pinch & Mumdance, Holly Herndon, Chassol, p4rker, Rian Treanor, Skee Mask… etc. I had to stop myself or I'd be at 110 tunes so, here we are.
Satanicpornocultshop – Next Year's Snow
Plunderphonic group Satanicpornocultshop (IMO one of the best band names ever, next to Fuck Buttons) have made one of my all time favourite songs. It's beautifully (im)perfect.
Vessel – Paplu (Love That Moves the Sun)
Right, here's the craic. Vessel is underrated. "Punish, Honey" is an unreal album ('Red Sex' is popular enough and was in The Handmaiden [amazing movie] trailer) but the "Queen of Golden Dogs" album is INSANE and deserves way more attention.
Landless – Lassie Lie Near Me
I saw Landless perform in a church last year and jesus christ. Each song just tears through you and you want to soundtrack the movie of your life.
Ekkehard Ehlers – Play John Cassavetes 2
Equally, this soundtrack the movie of your life but it only plays during the happiest moments so they can loop again and again.
Burial – Rival Dealer
The best Burial track there is.THIS is sonic story-telling. If you believe that the Burial twitter account is actually him, then he said "Rival Dealer is probably my worst, but I know you guys will love it"… well,  half right.
SOPHIE – Ponyboy
One of the best songs of the 2010s, nuff sed.
Matmos – Ultimate Care II Excerpt Nine
Matmos are so feckin class. Favourite musical couple. On the Ultimate Care II album they source every sound from their washing machine and it's INSANE. I saw them play in the sonic lab in SARC for the Plastic Anniversary tour and they played a song by breaking Bread (Vinyl records of the band Bread) and resampling it live. I picked up a big shard and got them to sign it… Martin asked me "why the hell do you want this trash?" haha. It sits next to my signed Swans tickets.
Lorenzo Senni – The Shape of Trance to Come
So we invited Lorenzo to play at a RESIST show and like any gig we had dinner before. He's good craic, we'd been talking for a long while and I end up talking about Merzbow, Lorenzo goes quiet. I say to Lorezno "you know Merzbow yeah?". He starts whacking me on the arm and shouting to everyone else in his thick Italian accent "THIS GUY! HE THINKS I DON'T KNOW MERZBOW!"… fun times. I DJ'd the after and he asked for crystal castles so I played 'Baptism' and he was happy… fun fun times.
Loraine James – London Ting // Dark as F**k Feat Le# bLACK
My god the first time I heard this I just needed moooore. Her entire album is fantastic like, but Loraine c'mon, just a couple more of the super-duper-heavy stuff. You do it so well.
E-Talking – Telephone Rose
It takes someone special to make an absolute club destroyer out of lo-fi distorted drums, pulsating bass and cult-like throat-chanting. I remember Nez dropping this after Skee Mask just finished his set in the Palm House and I kinda lost it because even though the tune only came out that week, I was already obsessed with it.
P.S. This picture says it all <3.