Articles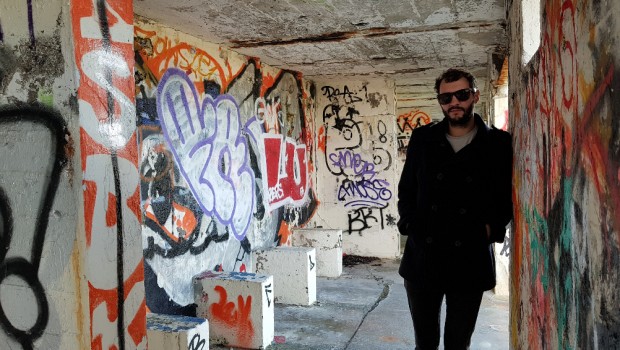 Published on November 26th, 2020 | by Zara Hedderman
0
EP Premiere + Q+A: Badhands – Oceans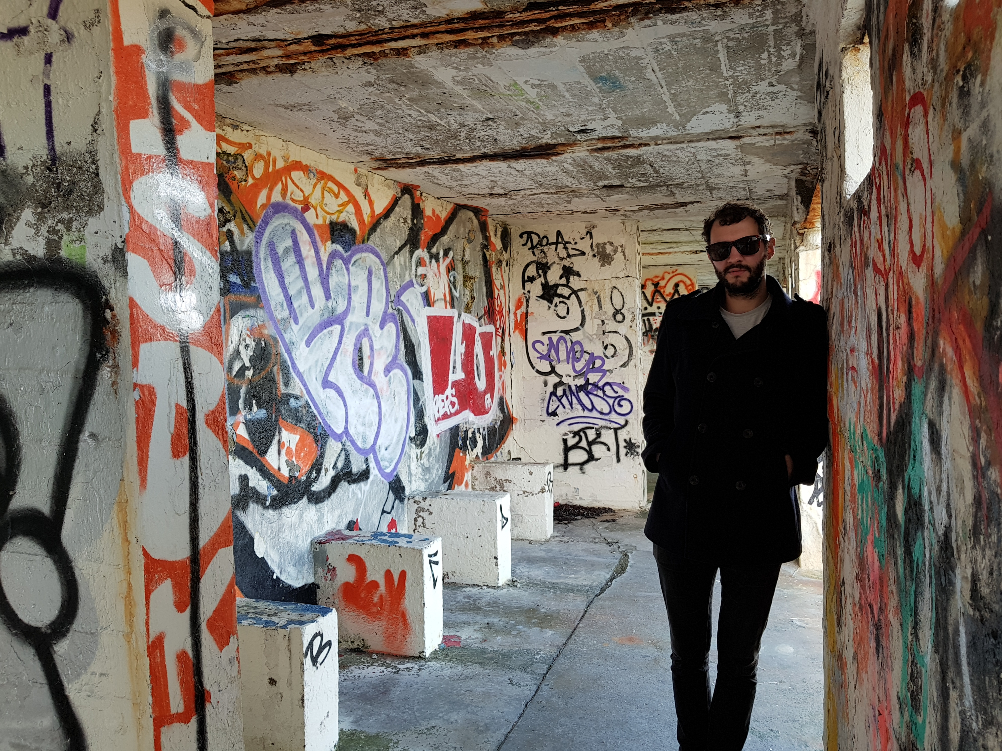 The popularity of the sea, particularly in recent years, has become somewhat of an astonishing phenomenon. Images shared by friends and acquaintances online of their sea swimming adventures are perpetual, even in cold winter climates. There's no denying that the activity is both restorative and reinvigorating. For many, it has been a consistent companion in finding a release with anxiety and other personal struggles. A huge aspect to the appeal of the sea is its vastness and unpredictability, your eye can only distinguish so much in the distance and so your imagination is allowed to roam.  This is an integral aspect to Oceans, the remarkably expansive EP by Badhands. There's a captivating breadth to these compositions which encourages a similar level of escapism and curiosity.
The latest release from the Dublin-based songwriter, born Daniel Fitzpatrick, is anchored by the five oceans. Inspired by the various characteristics of these vast bodies of water, Fitzpatrick explores new sonic terrain on these epically crafted songs. Capturing the calming effects of water in the intricately textured arrangements and conjuring the slightly salted air born from a refreshing sea breeze through his instrumentation, this EP brings forth a multi-sensory listening experience.
The EP was funded by the Art's Council Covid-19 Response Grant and recorded earlier in the year. Here, Fitzpatrick seamlessly melds his songwriting prowess as both a composer for film with his alt-folk leanings of his Badhands output. In all, Oceans is an endlessly evocative and engaging body of work.
Oceans will be available to stream from Friday, November 27th and is released via the Berlin-based label, Proper Octopus Records. Stream it below.
Photo by Jamie Fitzpatrick. Artwork by Conor Ryan.
You've described the overall tone of the EPs arrangements as being inspired by the five Oceans. What was it that led you to write compositions rooted in this theme?
For as long as I can remember I've had an obsession with the ocean. I've always been fascinated with the otherworldliness of it, and it's infinite different moods and movements. Having grown up near the sea I guess it's somewhat synonymous with family, especially my Dad whose ashes are currently swirling around out there somewhere. The first Badhands single 'Waves' touched on this, and revisiting the Ocean as a theme and creating a broader work on that subject had always been at the back of my mind. When I saw that this Arts Council funding was available during the first lockdown this seemed a perfect project for me to throw myself into. It was a very claustrophobic time and getting the chance to compose and record these songs at that stage was a seriously welcome distraction.
The sound and scope of these songs are so ambitious and enveloping, were many musicians involved in the recording process?
I did a lot of the writing fairly quickly. With some of the Oceans I was drawing inspiration from I initially didn't know a lot about them so I did a bit of research on each to try and get ideas of some characteristics I could incorporate into the music. I focused a lot on what kind of instrumentation I could use to recreate some of the sounds and feel of the ocean's movements. In the end I decided not to use any actual sea sounds, which I had debated for a while. I also spent a fair bit of time adjusting each piece of music to make sure it would all fit together as a single cohesive piece. Initially, my plan was to do all of the recording and playing myself, but as I went along I became more ambitious for the project and some of my limitations in a recording sense came to the fore. So I enlisted Chris Barry and we recorded a lot of the stuff together at Ailfionn Studios in Dublin. He also mixed all the tracks and generally just got the recordings up to a level that I wouldn't have been able to. I also got Aoife Ruth on board to put strings down on some of the tracks which added a huge amount. The rest of the instruments I played myself, some better than others!
Sonically, there are traces of Ennio Morricone on the EP's closer, 'Southern' while 'Indian' has a definite stamp of Radiohead permeating the arrangement. One component that  I found particularly striking was the harmonium, namely on the intro of 'Pacific', which immediately heralded Lankum. This is a completely new tone and texture we're hearing in your sound which works so nicely, throughout. What enticed you to incorporate this instrument into this project? Is it one you'll return to for future material?
Yeah, the harmonium is basically continuous throughout the whole EP. I wanted something to give a sense of constancy and cohesion throughout the piece that also had a natural ebb and flow movement. In this regard, the harmonium seemed like the perfect instrument to embody that. I'd recently bought one so was determined to get some use out of it! I'll definitely be making use of it in future material. I've always loved the harmonium but listening to Lankum recently was probably what put the idea of getting one in my head. They're a great band, and Radie Peat is one of my favourite singers around at the minute. I was also listening to loads of Radiohead during the first lockdown and decided to embrace that on some of these tracks in a way I might not have for a more conventional Badhands album. That was one of the fun aspects of this project, I didn't feel at all tied to any particular style or format for the tunes.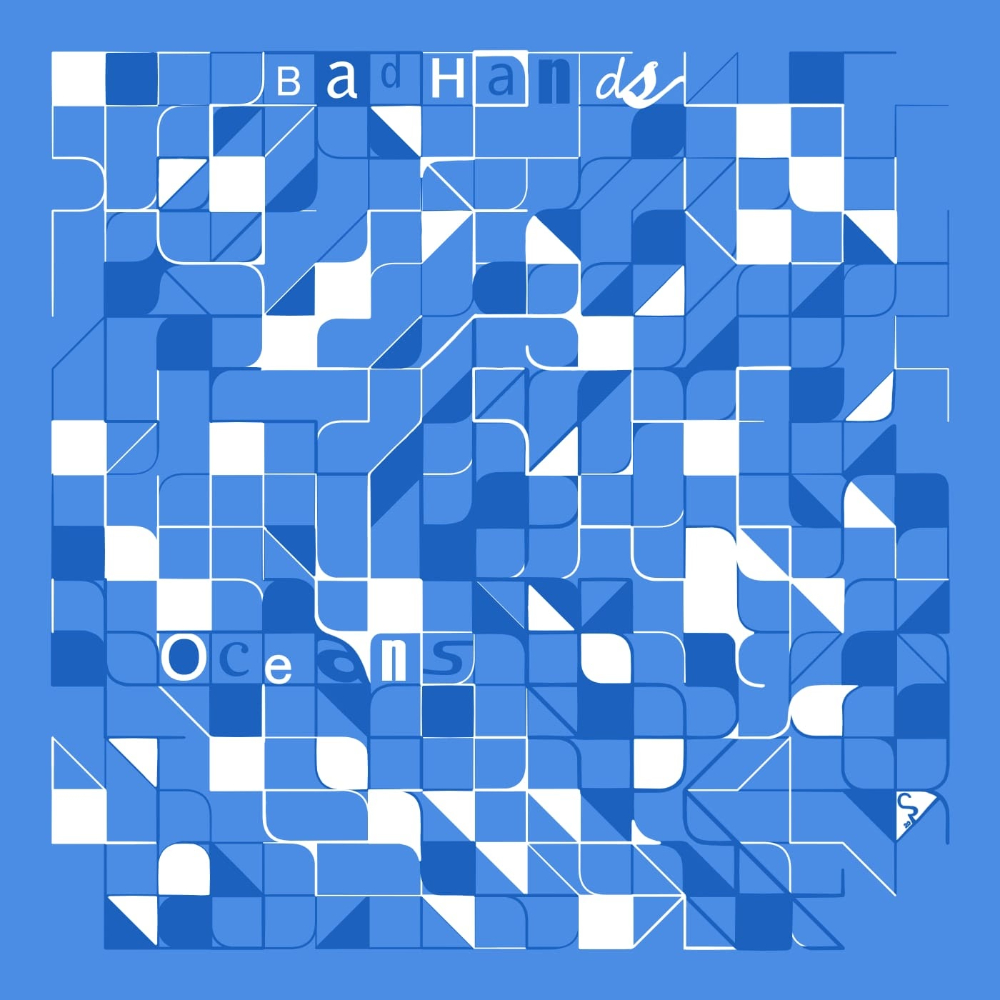 Alongside what you do as Badhands, you also compose for soundtracks. Do you approach soundtrack work differently to Badhands songs? These six songs are extremely cinematic and lush but are also punctuated by hooks that were swimming around my head all day. How did you find melding these songwriting sensibilities together across the EP?
I definitely approach those two ways of writing quite differently. The most obvious difference with the soundtrack work is that generally it doesn't involve lyrics. Moreover, the music serves a purpose and doesn't have to function solely as a stand-alone piece of work. This EP really was a complete mix of the two styles. I wanted it to sound cinematic like a film score but also incorporating some sonic aspects of previous work I've done as Badhands, and also to incorporate lyrics that had some relevance to the theme without being too generic or obvious. I usually try to focus on melody and hooks with whatever I'm working on so I'm glad to hear that a couple of them managed to linger in your head for the day. I didn't intend to use as many lyrics as I ended up writing but that just came quite organically as I went along. I like how the EP is bookended by the two predominantly instrumental tracks, 'Arctic' and 'Southern (Antarctic)'. Generally though, I found mixing the two different ways of working pretty straightforward once I got going.
You play with Paddy Hanna (along with Dan Fox & Adam Faulkner of Girl Band), and performed on his latest record The Hill. You've also played with Tandem Felix and in your band, Chris Barry and Ken Mooney feature. Do you find that working closely with other musicians under various capacities broadens your own approach to songwriting and recording having seen how your contemporaries work?
I count myself very lucky to be able to work with all these different musicians, and you're always
going to pick up some ideas in terms of songwriting or recording from working with talented people like that. I definitely keep an eye and ear out for anything I can 'borrow' to use on my own stuff, especially when in the studio with the likes of Paddy Hanna, Dan Fox, Tandem Felix; as there's always exciting and interesting ideas getting thrown about the place, and it's great to see different ways of operating. I'm very fortunate also to have the likes of Chris, Tom (Cosgrave), Aoife (Ruth), and Ken working on all the Badhands stuff over the last couple of years as they bring so much to the table both live and in the studio. And although this project was more of a solo run they'll all play an important role on the upcoming album.
These arrangements are exceptionally visual in their nature, you can really picture waves crashing against rocks at certain points, do you have any plans to release videos for some of the tracks?
I do indeed. My brother Jamie, a very talented editor and director, is working on one at the minute for one of the tracks. It will definitely feature some waves crashing against some rocks. It's a really cool mix of weird, ethereal and natural Ocean footage. Ultimately I'd love to put the whole thing to some sort of film, but that's for another day.
What is your favourite song about the sea?
I don't really have a favourite per se, so I'll give you my Top 3. 'Into The Mystic' by Van Morrison, Bobby Darin's 'Beyond the Sea', and 'Silver Ships of Andilar' by Townes Van Zandt.