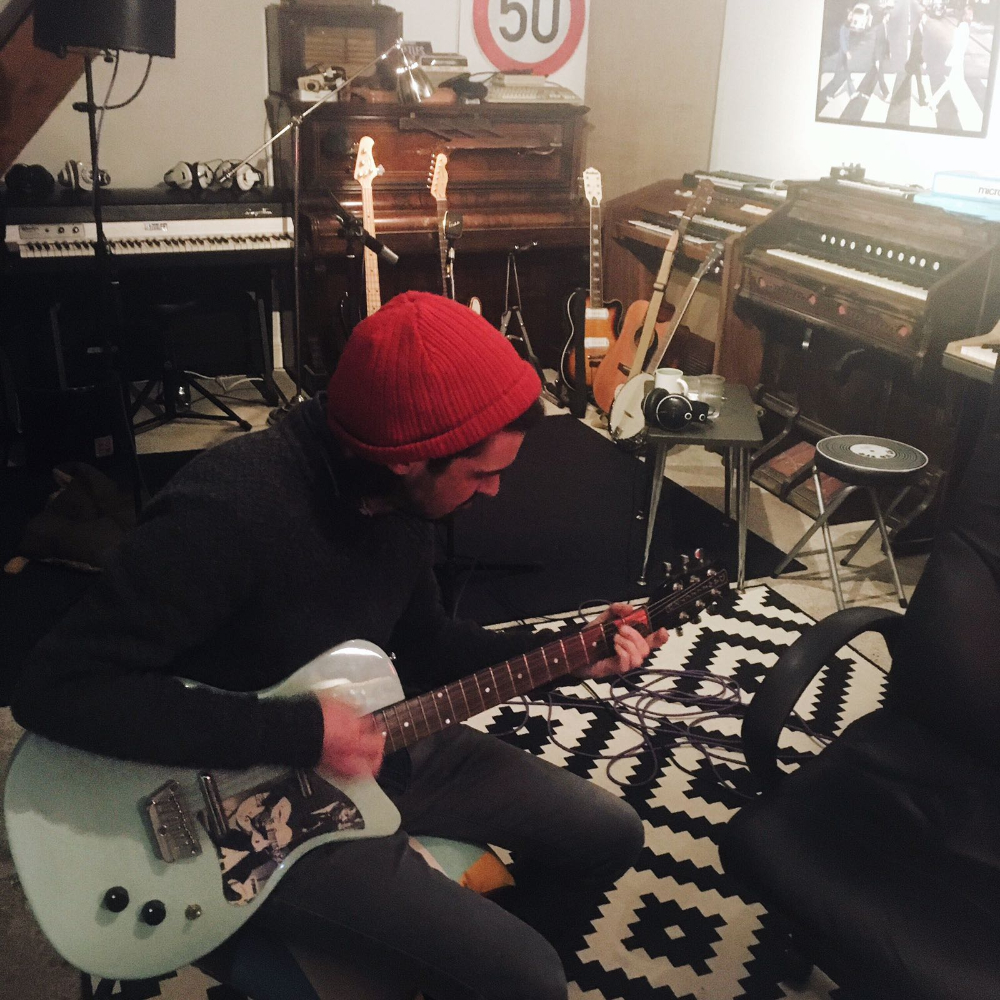 London-based Dublin musician and broadcaster Niall Jackson aka Swimmers Jackson selects some of the songs featured on his excellent new radio show/podcast Pears For Lunch.
I'm doing a new radio show/podcast on Islington Radio talking to Irish Musicians for an hour. A deep dive, breaking down songs, talking about influences and approach and getting some funny tour stories.
The first seven have already been recorded with three episodes out so far. It's called 'Pears For Lunch' and goes out on Mixcloud every Thursday on @IslingtonRadio so far here
I'm delighted to give you an exclusive on songs looked at so far, or to coin a more modern term 'exploded', by way of a Monday Mixtape.
Go listen to the episodes available so far with Steve Ryan from Windings/giveamanakick and Sarah Corcoran from Pillow Queens here and here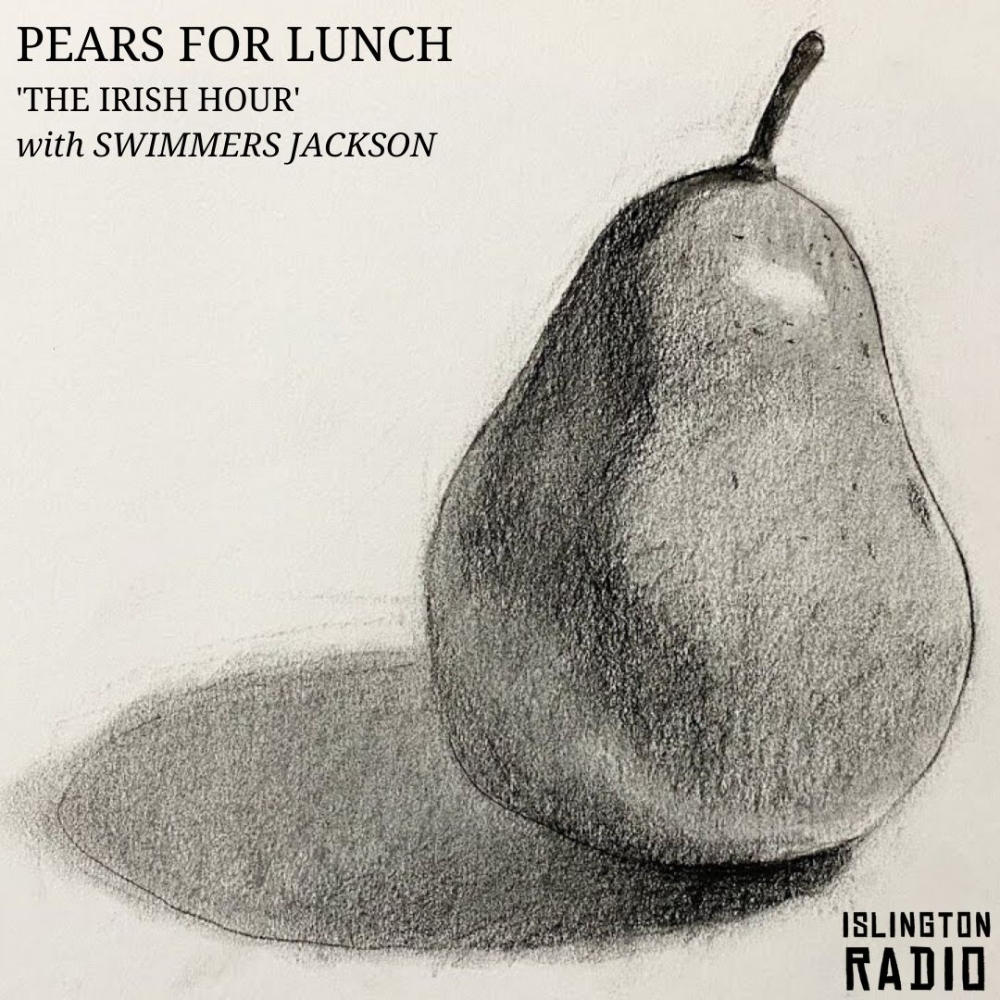 Windings – Ambivalence Blues
As I said to Steve during this first show, Windings have become somewhat renowned for epic long openers but the anthemic refrain of "try not to think of it as making up numbers for your funeral" followed by a twin guitar solo was too much for me not to request he delve in to this song's contents with me a bit further. Bonus points to Steve for confessing to some Dinosaur Jnr./Rivers Cuomo/Neil Young pilfering and ratting out Deftones for having some prima donna tendencies back in the day when givemanakick opened for them in Dublin.
Pillow Queens – HowDoILook
Each week I risk making a fool of myself by telling songwriters what I think their songs are about before they correct me and set me on the right path. Sarah's explanation of what this song is ACTUALLY about was quite touching and reminded me why it's important to take a bit of a deeper dive in to songs written than is sometimes presented in a press blurb. I think Pillow Queens have some of the best guitar hooks of any band in Ireland right now so I was surprised by how close this song was to not being included on their great 2020 album 'In Waiting'. Their lead guitarist Cathy McGuinness is hugely underrated but similarly Sarah is just as good a lyric songwriter as the incredible Pamela Connolly, who most of us would associate as the 'lead' singer of the band. Props to Rachel Lyons too, her drumming is discussed in a future episode with their manager, drummer and all round good guy Jim Byrne ( AnyOtherCity records). Sarah made this video on one of their tours too and tells a funny story about how Pam got the nosebleed seen among other injuries the band have suffered on the road.
The Walls/The Stunning – Drowning Pool
Steve Wall is truly one of the good guys in the Irish Music scene or whatever you want to call our decimated 'industry'. I asked Steve to pick a song himself from his 35 years of writing and performing music and wasn't surprised when he chose this one by The Walls.
'Drowning Pool' was used in the opening scene of a John Carney (Once) directed movie starring Mark Ruffalo and Keira Knightley called 'Begin Again' which warns of the pitfalls of the music industry. The song deals with the same kind of creeps and has that very noughties sound I remember from my college years around the time of The Vines, White Stripes, Electric Six, The Hives etc… Steve has a great memory and tells a hilarious tour story about opening for Crowded House on a somewhat ill-fated Australian tour at the time. This episode goes out next, on Thursday 25th February. Turn it up, pretend you're still young.
Life After Modelling – December 21st
I'm really giving it all up for The Thin Air here, but looking ahead to the day of this year's Choice Music Prize (Thurs 4th March) I have Jim Byrne, label manager of AnyOtherCity Records (Girl Band, Villagers, Squarehead), drummer for Soak, Ailbhe Reddy, Villagers and former member of Deputy Fuzz, Life After Modelling, Women's Christmas and god knows who else, oh and he's the manager of the aforementioned Pillow Queens. This is a proper chin-wag. We talk about singer's butts (drummer's stage view), Dublin's fledgling music-scene, quarantine frustration and I do my best to draw him in on my favourite song he was ever involved with. Life After Modelling's 'December 21st'. That fuzzy bass (Bennie Reilly/ Little Xs For Eyes) was a rite of passage for me and I've stolen its sound on just about every bassline I've ever written since hearing this as a student. Mark Palmer, the lead singer, is now rather impressively a Jungian Analyst! December 21st 2021 anyone?
Brigid Mae Power – On a City Night
The March 11th episode is a favourite as it features the singer of one of my favourite albums of 2020, Brigid Mae Power's 'Head Above Water' (Fire Records). We look at the opener 'On a City Night', the lead single which came out this time last year. Brigid tells me about the surprising influence her son had on this track, a song about measuring up the busy London life versus living in rural Ireland. It was fascinating to hear how this song was recorded up in Scotland with musician/producer Alasdair Roberts, her husband Peter Broderick and a handful of other musicians including Brían from Ye Vagabonds who couldn't even fit in the tiny studio. Spoiler alert- his Waterboys-esque fiddle playing at the end was an imrov first take and still makes Brigid (and me) well up on occasion. Homesickness is a bitch. Especially now.
National Prayer Breakfast – Feeding Frenzy
St. Patrick's weekend show, the final one I am willing to spill the beans on from series one, features musician, author and journalist Patrick Freyne. His bands National Pray Breakfast (NPB) and El Diablo paved the way for many of the acts featured above. His recent book OK, Let's Do Your Stupid Idea features probably my favourite tour story of the series so far, which Patrick delightfully reads aloud from. NPB had a minor indie hit, at least in Ireland, with a track called 'Feeding Frenzy' which still makes me shout PIRATE STATION anytime somebody mentions it, or community radio to me. It seemed apt to have him on to talk about it, how you don't really ever become an ex-musician, and how the band The Unthanks gave him and his wife Anna Carey a new lease of life and enjoyment with annual singing trips to Northumbria. This one goes live on Thursday 18th March.
Sinéad O'Connor – Mandinka
I have a couple of incredible episodes lined up yet to be recorded, but my entire goal of the show is to sit down, whether on Zoom or in person, with Sinead O' Connor to talk about the writing and recording of 'Mandinka'. If there's a better female vocalist in Ireland, I've yet to hear it. We Cut Corners did a really good version of this but it only made me love the original more. Sinead, if you're reading, gimme a call, I'll bring the pears.
Christy Moore – Dunnes Stores/Song for Anne Lovett
I also really want to get Christy Moore on but having done an entire thesis on the man in 2015 I can't decide which song, so here's maybe the two most relevant to today. 'Dunnes Stores' dedicated to the ongoing Debenham's strikers and 'Song for Anne Lovett' to all the victims from the tragic Mother and baby homes scandal. Christy has a song for every human emotion and has spent his life collecting songs and fighting social injustices. We may never see his like again, although I'm convinced he will outlive us all. He rang me once when I was in the shower, not on purpose like, but I couldn't not answer. I promise to get dressed if he will talk to me again.