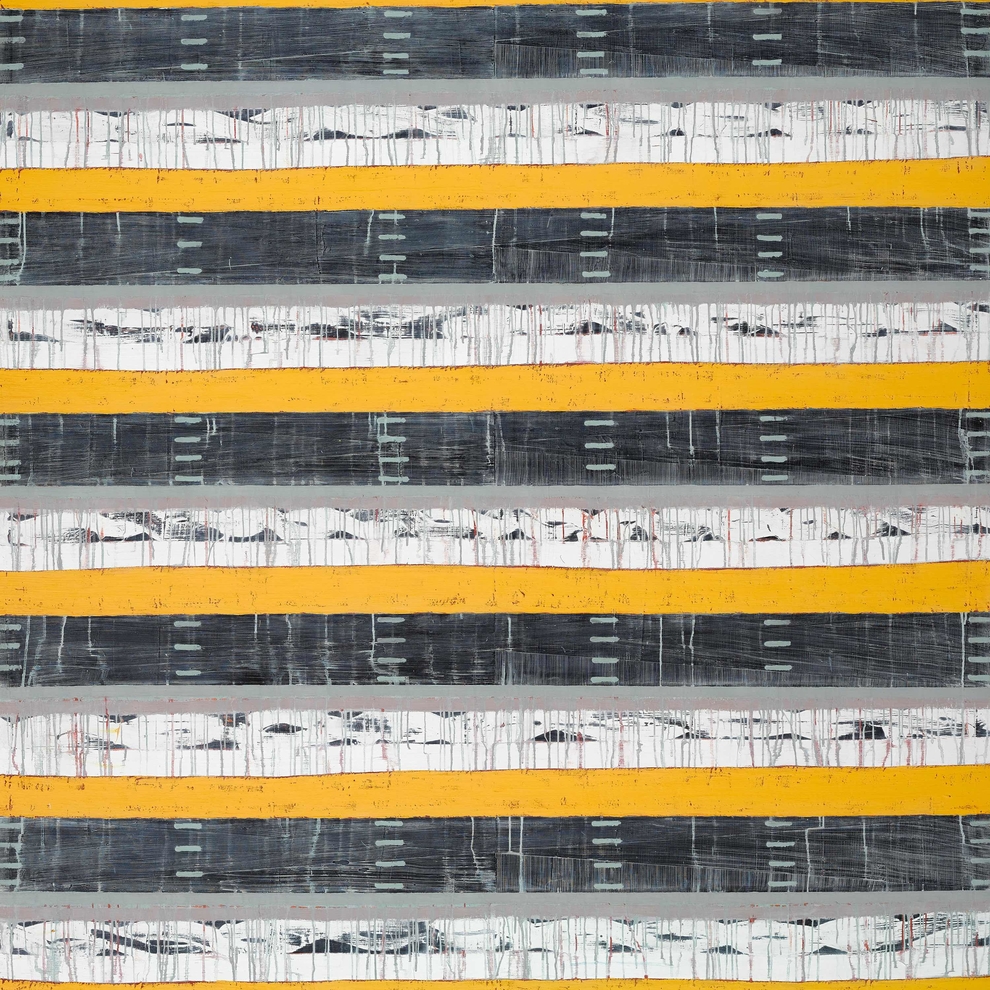 Blurring the lines between chamber pop, indie rock and contemporary folk, the craft of Dublin's Sun Collective strikes a midpoint between delicate and resolute.  Featuring from Saint Sister's Gemma Doherty on harp, it's an M.O. that their new single, 'Ogham Scars', takes and runs with. Marrying the gossamer beauty of a long-lost Cinematic Orchestra track with the burgeoning deep ambience of latter-day Massive Attack, it's a triumphant return, produced by Ross Turner and recorded by Ber Quinn.
Speaking about the song, the group's frontman Caimin Gilmore says, "I robbed the title (& possibly the entire meaning) of 'Ogham Scars' from the work of painter, John Noel Smith. A number of his series use Ogham iconography, which simultaneously recalls and disassembles the early medieval Irish alphabet, re-purposing the linguistic symbols into motifs that are both aesthetically traditional and contemporary. His re-imagining and dismantling of this imagery, for me, asks questions of how people use old & contemporary iconography to communicate ideas, language and identity. It was only recently I realised that I wrote 'Ogham Scars' mirroring the ideas I formulated about the meaning of his work."
"It features the beautiful playing of Gemma Doherty from Saint Sister. There's a sense of mysticism that the harp in unison with the guitars lends & obviously suits the song title. I recorded on a few tracks off Saint Sister's upcoming second album & I'm writing a piece for Gemma and cellist Kate Ellis (Crash Ensemble) at the moment, so it just made sense to ask her to lend a hand to the work."
Marking the final of three singles released ahead of the group's appearance on Other Voices tonight (April 15), 'Ogham Scars' also features artwork from visual artist and Aosdána member John Noel Smith
Delve in below.