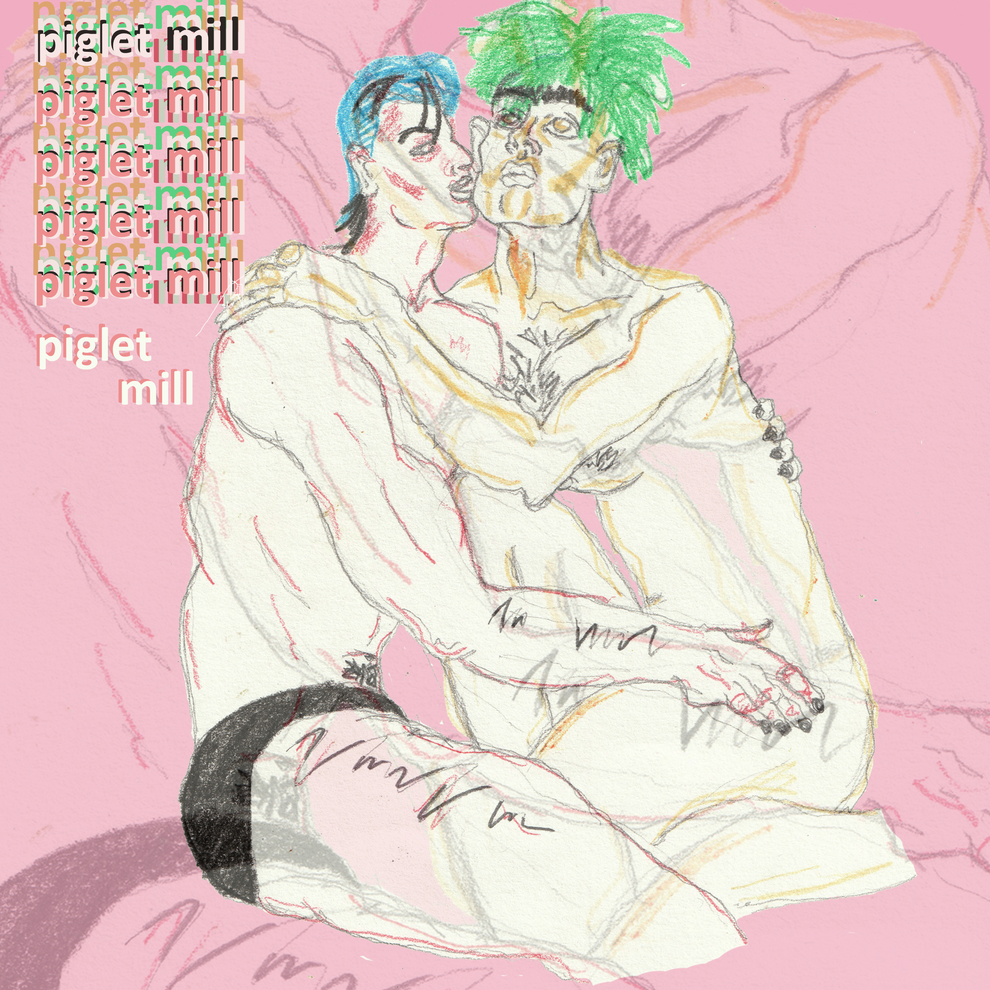 Belfast-raised, London-based songwriter & producer Charlie Loane emerged as a compelling voice fronting his past project, the DIY electronics duo Great Dad. Continuing to explore themes of queer/trans experience, further filtered through personal experience, the arrival of his debut solo EP as Piglet, alex's birthday, last year revealed an artist fully forging their own path.
Off the back of two collaborative tracks with Porridge Radio, which received coverage from Pitchfork among others in February, Loane returns today with their most emphatic single to date. Bridging woozy lo-fi solipsism in the vein (Sandy) Alex G with the swarming brass of Bowie circa Blackstar, it's a triumphant, homespun ode to self-acceptance and personal fluidity.
Speaking about the track, Loane said, "The song mill is about how my understanding of my own transness/queerness has evolved and how much better I've felt since I realised that my gender and sexuality don't have to be easily definable and unchanging."
Read his full statement here and watch Toby Evans-Jesra's video for the song below.