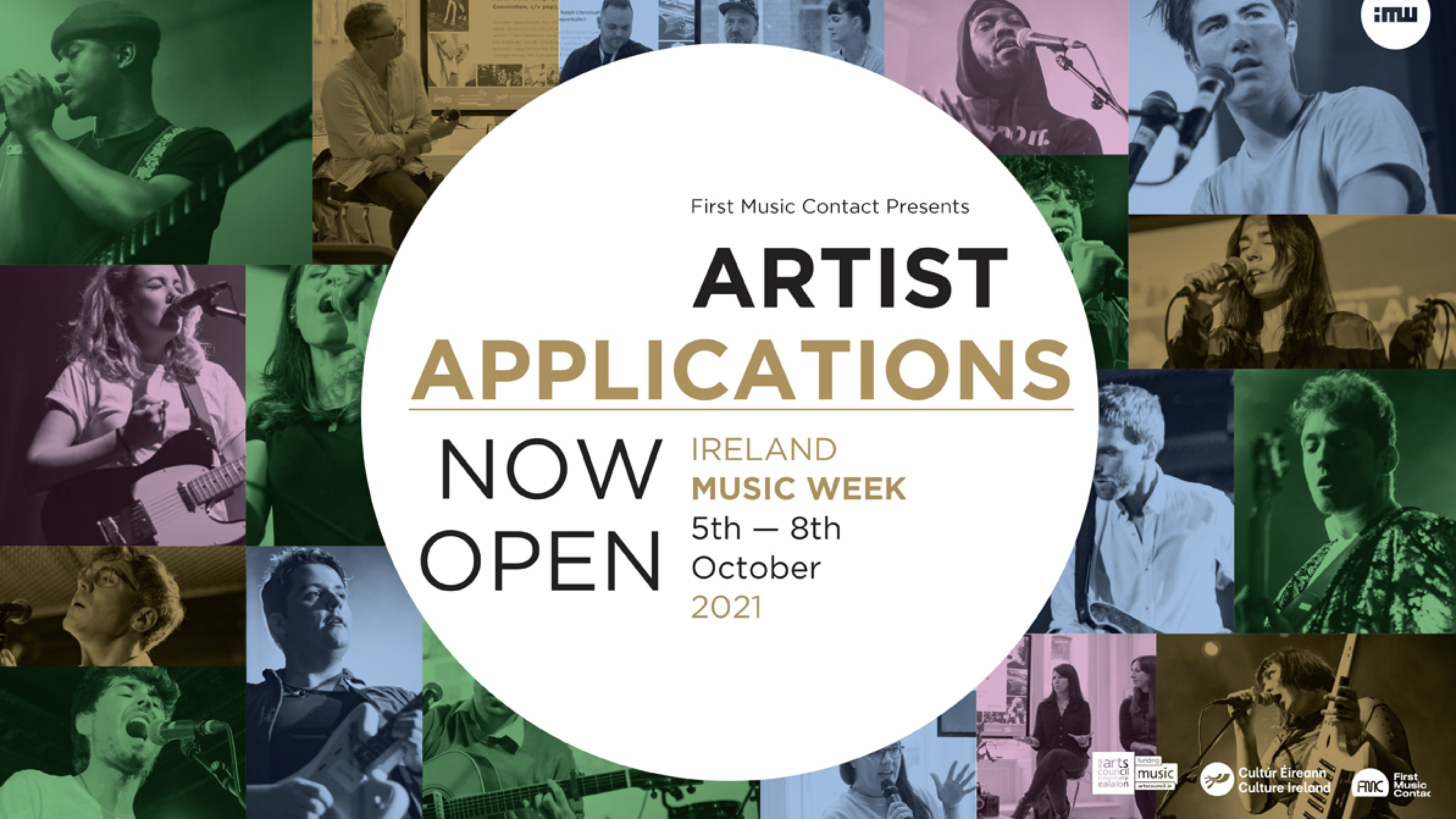 The application process for Ireland Music Week 2021 has opened.
Organised by First Music Contact, the annual artist showcase will return – in one form or another – across October 5th to October 8th. Whether it'll be an in-person or online affair is yet to be confirmed, pending COVID-19 restrictions.
What is clear, though, is that you can apply to perform by going here and clicking "Apply to Play". Applications must be made through a Breaking Tunes profile and the closing date for applications is Friday June 18th at 6pm.
"Last year IMW was one of the first global events to go fully virtual and it was an incredible success all told," says First Music Contact CEO Angela Dorgan. "We had a significant increase in the number of buyers, bookers and industry who were able to virtually attend the event and there were a lot of extra benefits to the artists post event with the availability of high-end live videos produced.
"However, we know that nothing quite replaces a live experience, so that will be our main aim for 2021, we will be led by our international buyers and our artists and official guidelines on what might work best for the event in 2021".