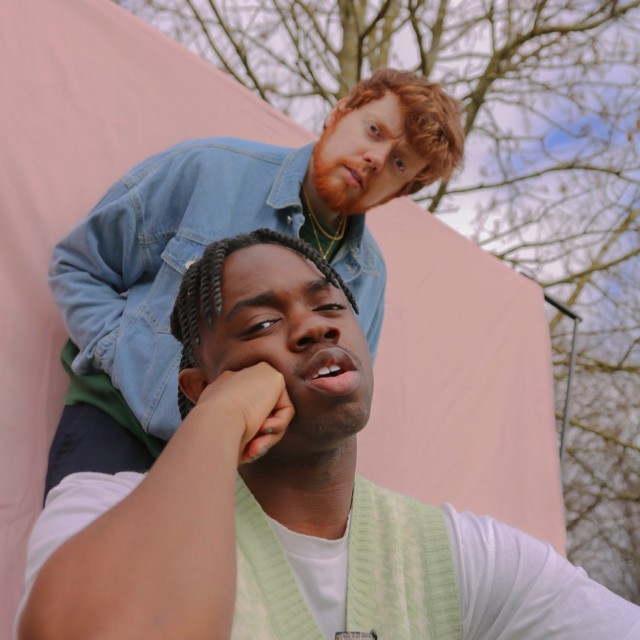 Just off the back of their excellent recent collaborative single with ROE, 'Hanging With Trees', and a slot at The Great Escape, alternative hip-hop duo Tebi Rex bring us eight eclectic choice cuts, spanning the global to their own backyard.
Local Boy – Thoughts
Probably the most believable Irish artist out right now. Believable in the sense that everything he creates just feels really earnest. It gets to the root of the thing that most people could spend a whole album trying to figure out. I often feel like I have Bees in my brain, and Thoughts captures that experience perfectly. It's equal parts fun and depressingly honest.
Chance The Rapper – Heart And The Tongue
He loves his wife. But he also loves God and his family and his city and the culture and creating art. It's clear that Chance is juggling a lot of things that at times can feel so disparate and disconnected, but they all find their place. He adds a little order to the chaos and wraps it up in tidy flows, punchy bars and excellent visuals.
Aries – Ditto
Aries sports a particular brand of melancholy that I've always found fascinating. In a way, he's wildly dispassionate while still being extremely emotive. I don't really understand it if I'm being honest. All I know is that this song stays on repeat.
NewDad – I Don't Recognise You
Hup the West! Some of the slickest doing it right now and they make it all look effortless. There's something quietly heartbreaking about this track. It avoids the more kinda explosive storytelling that songs of this nature tend to go for. Instead, it's calmly telling you it's fine as everything falls apart.
Lauran Hibberd – How Am I Still Alive?
Pop punk is back and I'm here for it. This one reminds me of naggins down at the Central Bank, stretching my ears, learning to skate and not giving a single f**k. YEAH!
Tebi Rex – Hanging With Trees
Yeah, I'm biased but it's a valid entry. In a year where a lot of us have been more alone than ever before I think a song about just trying to find a connection and articulate how you're feeling is really relevant. Also, it's just nice.
Monjola – Smile
I'm a sucker for black people just making art that's happy. It's not about suffering or racism or cutthroat lyrics and flows…Mjs just trying to make people smile And he sounds excellent while doing it. What more could you ask for?
Rebecca Locke – Manic Energy
The underground Queen, the people's champ and an all-round Manic individual. Brutally honest but still tons of fun. Channelling the best bits of hobo Johnson and adding some hyper pop for good measure. It's very good. I don't fully get it. But it's very good.