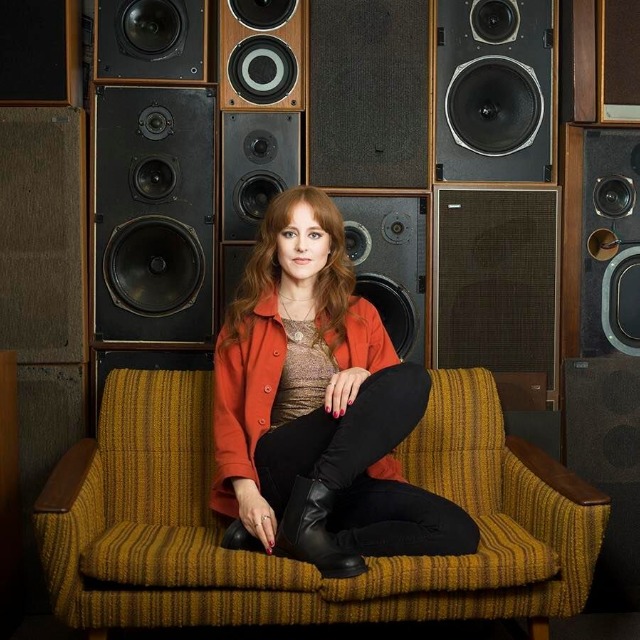 The Best Album and Best Single shortlists for this year's Northern Ireland Music Prize have been revealed.
Supported by PPL, the Best Album shortlist includes the likes of This Ship Argo's Always The Bees: Never The Honey, Fir Wave by Hannah Peel (pictured), Arvo Party's Inheritiance, Isles by Bicep and Into The Depths of Hell by Joshua Burnside. See the full list below.
Andrew McGibbon – Northern Gothic
Arvo Party – Inheritance
Bicep – Isles
CATALAN! – Veritas
Dani Larkin – Notes for a Maiden Warrior
Hannah Peel – Fir Wave
Jealous of the Birds – Peninsula
Joshua Burnside – Into The Depths Of Hell
New Pagans – The Seed, The Vessel, The Roots & All
Peter J McCauley – Amnesty
Saint Sister – Where I Should End
This Ship Argo – Always the Bees: Never the Honey
TRÚ – No Fixed Abode
VerseChorusVerse – What If We Won
The Best Single shortlist includes Jordan Adetunji, Cherym, Invaderband and Amy Montgomery. Go here to vote for that. Voting runs until midnight Thursday 14th October. All votes will be entered into a draw for the chance to win a pair of tickets to the awards show on 17th November. Winners will be notified a week before the show.
"PPL is a long-term supporter of the Northern Ireland Music Prize and we are very pleased to yet again celebrate and champion the artists who make the country's music industry so special," said Peter Leathem, Chief Executive Officer at PPL. "Every year the talent on the Long list is exceptional, so well done to everyone that was featured and also made today's Shortlist – it makes for a great celebration of Northern Irish music."