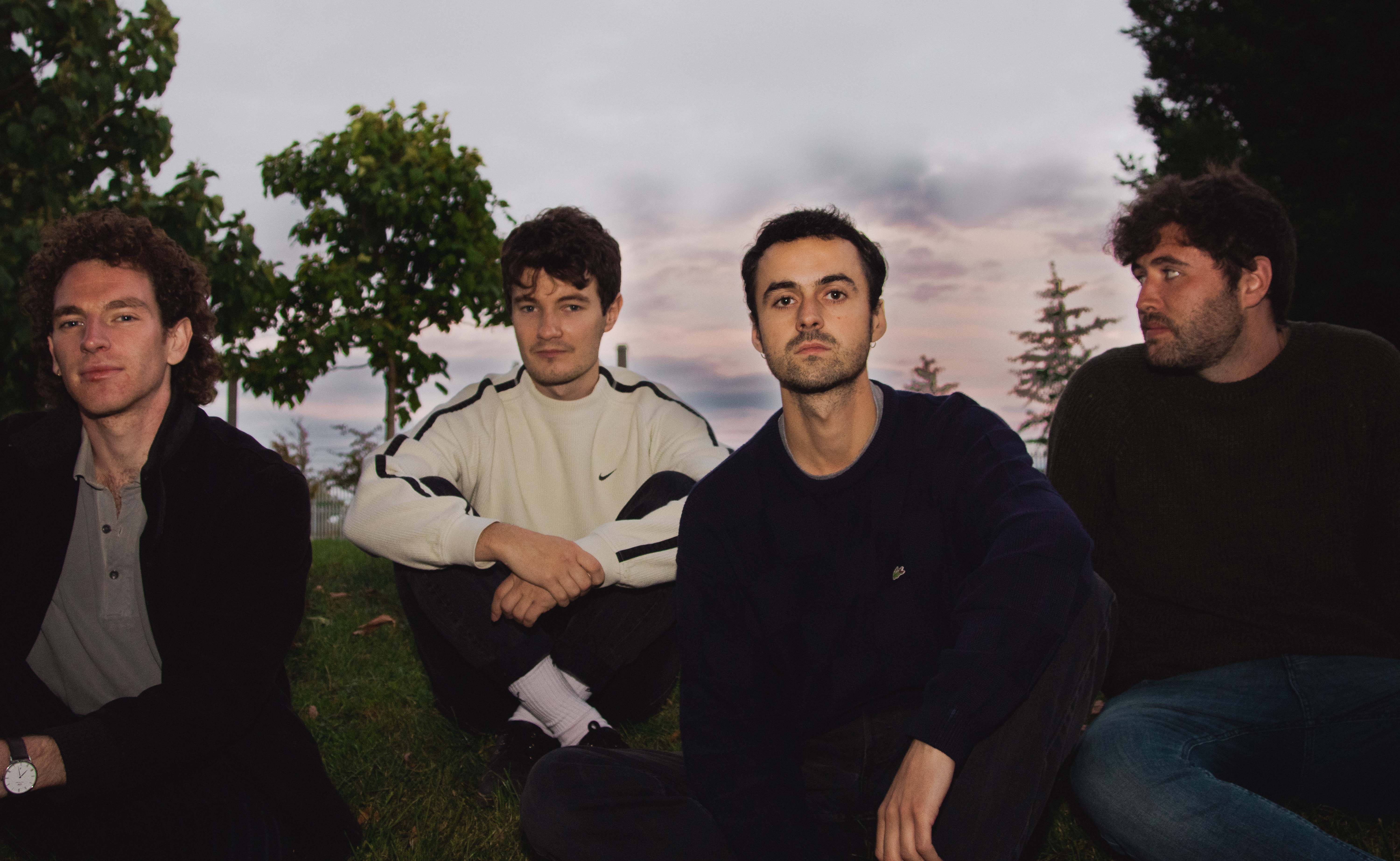 Taking in Radiohead, Billie Eilish, Miles Davis and more, Daragh Griffin from fast-rising Dublin quartet

Odd Morris

gives us a guided tour to the songs that have influenced the band's upcoming EP, Cityscape The Ballet.
Cityscape The Ballet is out on October 27th
Jamie T – If You Got The Money
I used to play this at house parties if someone threw me a guitar. I learned to play guitar when I was 8, but only began to sing when I was 19 or so. When I could sing and play this tune it was an "I'm able to do this now" moment. It definitely is the backbone of 'Silhouette'. His alliteration, cadence, and overall flow of it are awesome.
Billie Eilish – Ocean Eyes
I never got singing lessons or anything, but I've listened to this song so many times I'd consider it a fulcrum in my development. Her voice sounds like angel breath in the chorus, and those harmonies in the second chorus floor me. When I was recording the vocal harmony for 'The Once Was Enough' this tune was in the back of my head. And not just that song, the softness of her delivery is something I've taken aboard. Herself & Thom Yorke stand tall in the vocal inspiration department for the EP.
The Smiths – The Headmaster Ritual
The bass on a lot of Smiths' songs has really inspired my playing, and this is certainly one – they tend to use the higher strings a lot, and imply lots of chords, which are all over the bass in our music. I love how this makes the bass a really melodic and expressive instrument, which it isn't always used as.
Radiohead – I Might Be Wrong
I've always loved its use of drop D guitar and bass tuning, and how that adds to the groove, as well as the depth of the song's harmony. This was what I wanted to exploit in the dropped tuning for the chorus of The Once Was Enough.
Santo & Johnny – Sleepwalk
I love the phrasing of the guitar line in this song. It ducks and dives so effortlessly and never really gets in the way of anything else. It's probably my favourite two mins of music.
Chris Isaak – Wicked Game
This is one of those songs that just brings on a feeling of calmness whenever I listen to it. It's also quite underrated lyrically I feel. Everyone always tends to focus on the velvet guitar lines and Presley-inflected vocals, but the lyrics are cuttingly simple. We've toyed with the idea of covering this for years. Maybe one day…
David Gray – Please Forgive Me
Pure nostalgia, an album that every Irish household had lying around. David has something for everyone, for me, the programmed drums to this song as it sounds so human. A digestibly dance-worthy drum and bass beat. It's fun.
Miles Davis – So What
My favorite song changes so much. The one I've always loved and reminds me who I am is 'So What' by Miles Davis. An improv tune with some of the greats. What an attitude, it's finger-clicking good. It paints a picture and takes you for a ride.