Articles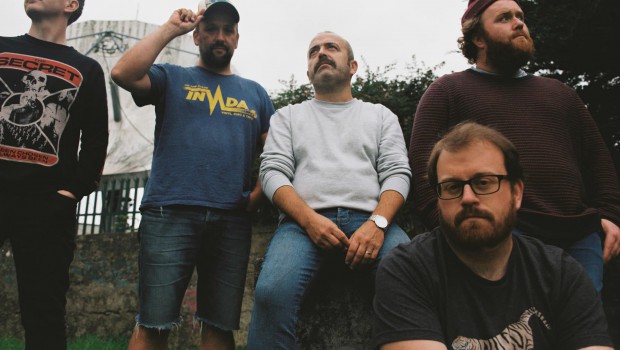 Published on October 18th, 2021 | by Brian Coney
0
Monday Mixtape: Windings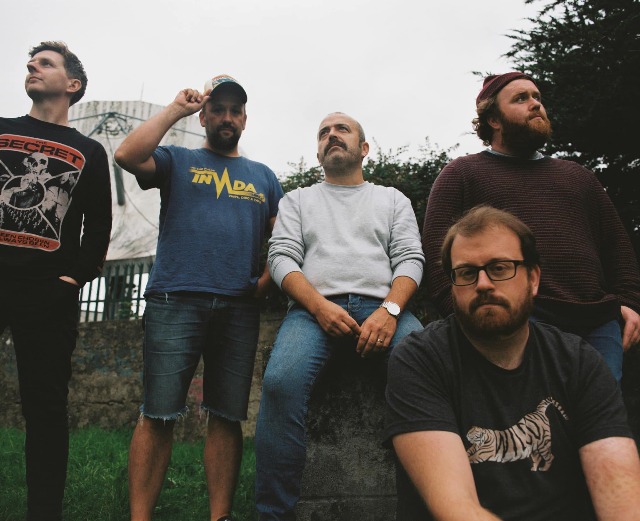 Spanning Tom Waits, Powpig, Girlfriend, Kurt Vile and beyond, Steve Ryan and Patrick O'Brien from well-loved Limerick five-piece
Windings

put their heads together for this week's Monday Mixtape.
Windings release their new album, Focus on the Past 5, via Out on a Limb on November 12
Steve
The Bad Plus – Anthem For The Earnest
I've always had an awareness of The Bad Plus over the years, but I kind of had them pigeonholed as "the jazz band that cover indie rock songs". I totally unexpectedly got to see them play live 10 years ago in Sicily, on our honeymoon no less, when they were headlining the Taormina Jazz Festival (alongside Burt Bacharach! We really lucked out on our honeymoon). They played this song mid-set at a performance that was happening in some sort of tropical forest park and it was absolutely perfect. This song has everything I need in it, subtly changing riffs, savage bassline, repetitive motorik drums, solos! I've spent the past few months trying to arrange a solo guitar version of this actually, still not there…
Kurt Vile – Freak Train
I'm a big Kurt Vile fan, and I'm always sure to check out whatever new thing he's up to. This song is from the Childish Prodigy record, which was just before the Big One "Smoke Ring For My Halo". This album still has all the grotty lo-fi kind of hallmarks his previous stuff had, but you can hear a band coming more into play. I love this song for similar reasons to the Bad Plus one, as it has motorik drum beats, repetitive subtly changing riffs, (sax) solos, and a slightly deranged vocal. It's a killer song. We supported KV and the Violators years ago in Whelans, and I ended up being his guitar tech for the gig! I was so hyped! After the show he gave me a bunch of vinyl to say thanks, and signed each one! He wrote "Stevie" instead of Steve, which normally I wouldn't abide, but KV can do no wrong by me!
Edel Meade – Long Way To Go
This is from the brilliant 2021 album "Brigids and Patricias". I've chosen this particular song as it's excellent, but also the way it's been written, arranged, and performed is startling to me still, after hearing it many times. It's a song of anger, disillusion, disappointment, and it's art as a political statement. It's also punk as fuck in terms of how I would personally define the punk ethos. The music is initially monotonous and dank, the vocals passionate and angry, but then the song takes a turn as it draws to its conclusion. And then you press repeat. Superb.
Pissed Jeans – Bathroom Laughter
Pissed Jeans are maybe the greatest band of all time. This is possibly one of the greatest songs of all time. Pissed Jeans have never released something that isn't absolutely great. Fight me.
Girlfriend – Spitkissing
I don't know a whole bunch about this band other than in 2018 they released two song called Spitkissing and Small Smile Grow and that they are absolutely savage songs. Girlfriend definitely played in Limerick, and I definitely missed them. I regret that. I could've picked either song here, but Spitkissing contains the lyric: "I have learned that sometimes what you get is not what you give at all", and when i heard this for the first time it hit me in quite a profound way. After this line is sung, the song explodes shortly thereafter. I think about this song often.
Patrick
Tom Waits – Come on up the House
I was handed a Tom Waits CD when I was sixteen and I was in. This particular song blew me away when I first heard it. Everything feels like at any point everything could fall apart. All the musicians are pushing and pulling. Tom Waits' voice sounds like he is singing into a storm.
Anna's Anchor – Derelict
This song kicks me in the feels and I love it.
John Prine feat Iris DeMent – In Spite of Ourselves
I grew up listening to John Prine and I was lucky to see him play in Limerick when I was a kid, It blew my mind. After the gig we found out he was staying in a hotel nearby. We went and met the man himself. He was so kind and gave my friend and I time to sign autographs and chat with us. A legend.
Powpig – Intellectual
Powpig make brilliant music. They are always such a joy to see play live and this song from last year is one of my favourites from 2020. I look forward for what comes next from them.
Midlake – The Old and The Young
Lashings of guitars and voices, what more could you want?! One of my favourite bands. They make a great noise.