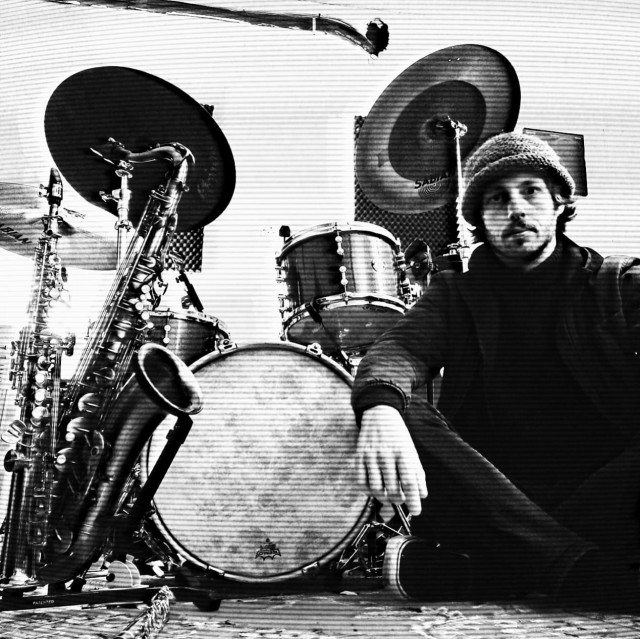 If you've not been following, Cork-based Dan Walsh is a fixture across many of Ireland's most essential improvised and experimental music happenings. Be it on drums, sax, synth or otherwise, his work with – amongst others – Cork Improvised Music Company, The Bonk, Senior Infants, and not least his primary project, Fixity, speaks for itself. Fixity 7, his latest with the latter, came out last week, and continues to push forward his exploratory practice. Get a listen to some of the music that's informed Walsh creatively over the years, from Johnny Keating and Ivor Cutler to The Hives and Teenage Jesus & The Jerks.
Johnny Keating – Listen
I found this song by chance on compilation record I picked up and it will stay with me forever. More than almost anything else I've heard, I wish I wrote this music.
The Pleasure Seekers – Mr Power
A spooky banger from the Quatro sisters and co. A perfect balance of wildness and grooviness. If this came out today I reckon folks would love it and it'd still be fresh as fuck like it was when they released it 50years ago.
The Jokers – Sabre Dance
This is a pretty famous tune by the Armenian composer Aram Khachaturian, meticulously arranged for a 4 piece surf rock band, which in itself is a serious feat. The guitar and drums in this are some of the coolest you'll hear anywhere if you ask me!
Teenage Jesus and the Jerks – My Eyes
Lydia Lunch and James Chance with a perfect no-wave ditty that kicks you in the guts. Every part of this is wild and I think the limitations are what makes it. One drum, one cymbal, a guitar, sax and a bass. A minute and a half of furious commitment to a simple idea. Glorious.
Ivor Cutler –  I Had A Little Boat
I love Ivor's melodies, full of a unique wit to gently grab you while he's telling you something important. This one is pretty special. Eternally hummable.
Steve Lacy [Lyrics by Brian Gysin] – Somebody Special
A perfect song to me. Steve Lacy is one of my favourite composers and when I found out that he had collaborated with painter/writer and OG Surrealist Brian Gysin, I had to do a double take. This is always gonna be one of my favourite songs. How the words and music work together moves me in a way that I have not encountered elsewhere and Irene Aebi's vocal delivery is incredible.
Karin Krog – Freestyle
This song from the album of the same title is a very good example of why everyone should listen to Karin Krog. Her entire career is absolutely full of amazing and vastly different music, held together by her approach of being completely herself, the one and only.
The Hives – The King Of Asskissing 
I think this is pretty self explanatory. Dig the piano solo!!!!!