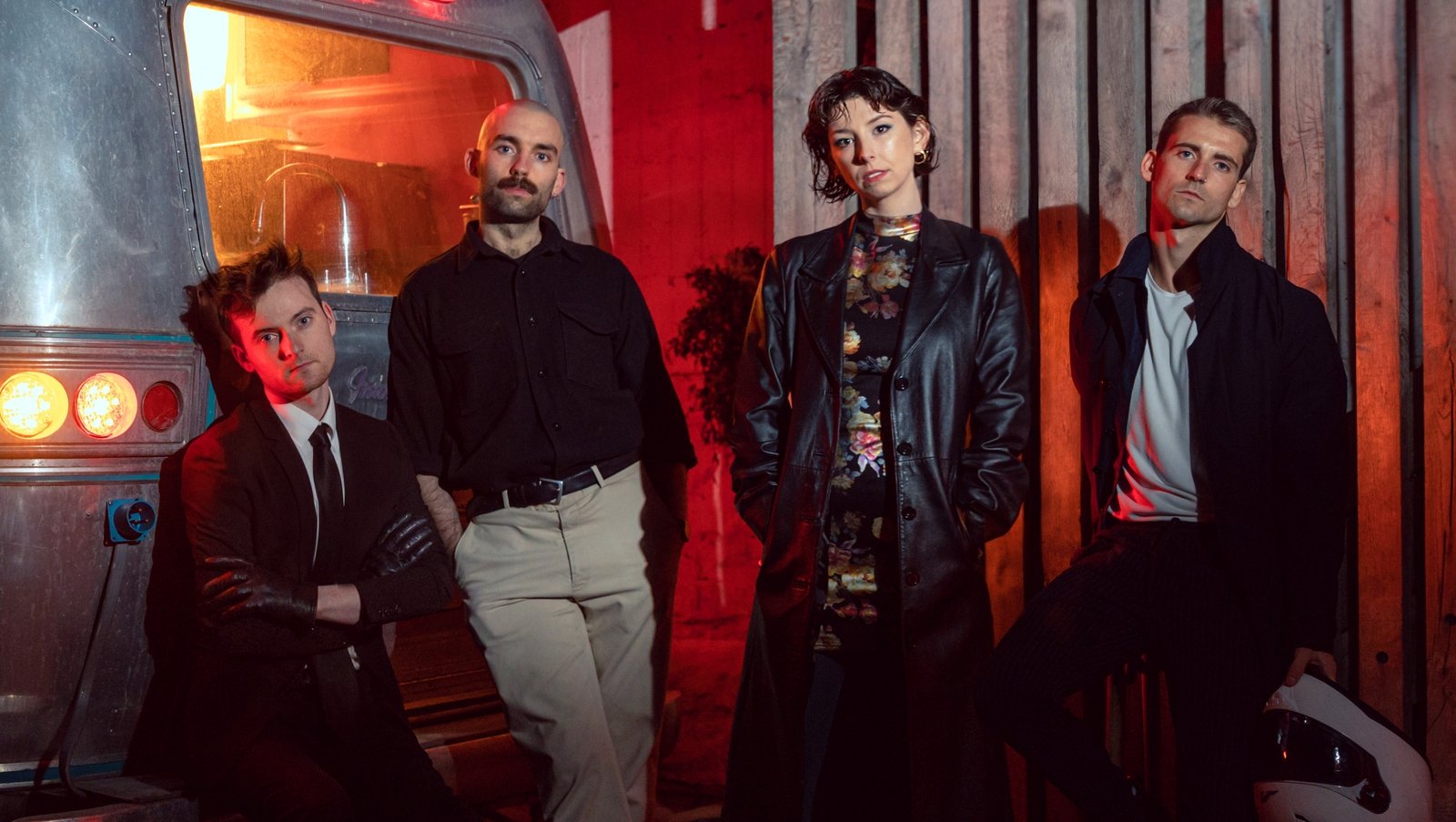 Dublin alt-pop band Soda Blonde guide us through their all-time favourite songs, from Air and Massive Attack, to Kate Bush and Laurie Anderson.
Catch Soda Blonde live in December:
December 5th: Cyprus Avenue, Cork
December 7th: Mike The Pies, Listowel
December 9th: Whelan's, Dublin
December 14th: Roisin Dubh, Galway
December 15th, Empire Music Hall, Belfast
December 16th: Whelan's, Dublin
December 19th: Dolan's, Limerick
Kanye West – Say You Will
Kanye has always had this ability to create sonic landscapes and unusual textures that really hit you emotionally before any lyrics begin. This is something as a band we always aim to achieve. This song in particular was on repeat during the months of recording in Dublin 2019.
Prince – 17 Days (Piano & A Microphone Version 1983)
A masterclass in restraint and letting the song speak for itself. We used this song as walk on music for our 2 shows in Dublin at the end of our first ever tour, so this has a special place in our hearts. When we were working on how best to serve the songs in Small Talk, this always reminded us that less is sometimes more.
Air – Sexy Boy
We've been playing and writing music together since we were 15 years old, but "Small Talk" was our first completely self-recorded and self-produced album. Using whatever microphones we accumulated over the years we set up to record in a cottage in Dublin in January. Air's timeless production was a big inspiration for us when we started.
Laurie Anderson – O Superman
Big Science is an album that is always there in the background for us, even if it's never directly drawn on for a particular song. O Superman shows that the music that resonates most deeply isn't always the easiest, and this stands up again and again to multiple listens. Laurie Anderson's lyrics pack a serious emotional punch without spoonfeeding the listener.
Empire Of The Sun – Walking on A Dream
In our writing process, many of the songs will inevitably take on multiple lives and different versions. Some, like Swimming Through The Night, went through changes and changes before arriving at the final version on the record. Faye originally wrote it as a ballad, and the initial version was this big and powerful slow song. Walking On A Dream was in our heads when we first started toying around with the more up-beat arrangement that made the album. It was our first release as Soda Blonde and served as a starting point for working forward.
Massive Attack – Teardrop
This song has such delicate sensibilities while maintaining a sense of cool throughout; something that Massive Attack mastered. The combination of the real up-close-and-personal performance and more electronic production is something that we utilised during the album recording process. These careful additions to the raw track can elevate the song and its feeling if done correctly. The melody in this song is reminiscent of an old Irish ballad.
Kate Bush – Cloudbusting
Another song that went through many different variations was the opening track, Tiny Darkness. A big turning point in the arrangement of this song was when Adam came up with the string arrangement. Initially, the track was led by the strong staccato movement of strings, before we experimented with the multiple organic and inorganic layering that became such an integral part of the palette of the record. Cloudbusting was a direct influence on those early versions.
Eurythmics – Here Comes The Rain Again
Pop music in the 80s wasn't afraid to be big, bold, daring and intelligent. They were rewarding to the casual- and the devoted-listener alike. We have never equated the word 'pop' with 'simple', and a huge part of our mission with this record was to bring back the brave and daring musicality like that of Eurythmics. Annie Lennox, the sovereign queen of the Joyous/Devastating intersection, is someone who we idolise as a band.
Daft Punk – Game Of Love
Random Access Memories is one of the most impeccably recorded albums of all time. We were particularly besotted by 'Off The Wall' drummer JR Robinson's drum sound on this track. It was a huge influence on how we treated the drums in 'Try'.
U2 – Stay (Faraway So Close)
Probably our favourite U2 song as a group. Lyrically and sonically it is stunning. We're always striving to remove any unnecessary 'clutter' in our production. We begin by throwing the kitchen sink at a song and then it becomes a matter of peeling it all back. Everything in 'Stay' has purpose. We love how the instrumentation begins very dry and intimate and then completely opens up in the chorus with the clever use of big washed out fuzz guitar. We used this technique in 'Swimming Through The Night'.