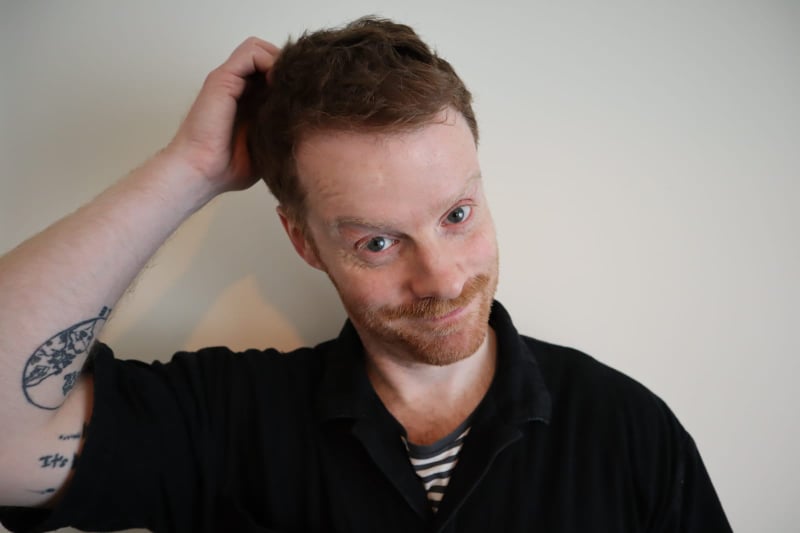 Across 14-16th April, Co. Down analog recording studio Analog Catalog will host the inaugural Soft Gut Song Camp. Founded by acclaimed NI artist Ciaran Lavery, alongside music industry professionals Nikki MacRae and Jo Wright, it was created to encourage and cultivate a community of creative collaboration and support within the NI music industry by delivering an immersive, multi-day song camp for regional artists.
As an opportunity for music creators from all backgrounds to work alongside new creative partners, and to forge new relationships, the camp – which was successfully trialed last October – is set to cater for something sorely missed with the North's rich musical community.
"The last two years have been stifling for artists everywhere, to say the least," said co-founder Nikki MacRae. "Through the camp we aim to provide a positive environment where creativity can flourish again. We want artists and producers across this country to have the opportunity to connect, to work together and to really thrive."
With the opening of applications to Soft Camp opening today, fellow co-founder Ciaran Lavery kindly casts his mind back for a piece that rallies for a healthily competitive music community in which opportunities such as Soft Gut Song Camp are the norm.
__
'Happy Hour' runs from midday to 5pm, which in itself is confusing, but I'm 13 years old and it also means that I'm given extra money to buy myself an extra Calippo, or Tangle Twister, so I don't question anything. The barman says he is originally from a village ten minutes outside of Tenerife, and his accent is so thick that I can only make out football teams or famous names. It's easy to spot the Irish around the bar – most of the dads are wearing some combination of polo shirt and shorts with pockets full of loose coins and look uncomfortably warm. It could make you think of what a lobster might feel like in boiling water, but I don't like that thought, and so I don't think it.
There's a jukebox in the corner of the bar that is exactly like those that you would see on TV, the kind of jukebox that Fonzie would lean against and elbow into action, the kind of jukebox that felt exotic and like you were in a nice place. If someone had this jukebox in a home you would assume they were American, or rich, or both. I didn't know anyone with a jukebox, so I felt the power of this from across the room. During 'Happy Hour' the jukebox was popular with the dads and the pocketfuls of these bizarre coins with holes in them that felt like pretend money to me.
A particularly lobstered dad was hunching over the glorious song device, turning every so often to shout back at the fellow revelers scattered along the bar like lazy flies. He was seeking some input from the group as to which song he would play next. From what I had gathered, the 'Happy Hour' gang had created this game in which each song chosen had to be sung by an artist from a certain country or area. Yesterday was Scotland, and today seemed to be Northern Ireland. Van Morrison had already been played and the men were all scratching their heads as to who else was relevant. Surely they could think of someone else, especially since the majority of the bar squad were Irish. There was some deliberation and disagreements about artist origins "ah no, sure they lived in London/New York/California/Liverpool/Dublin, it was their da that was from the north" etc etc. Eventually they decided to play another Van Morrison song and agree that that was that.
Fast forward 21 years and I am now in the midst of launching an initiative with my incredible team that will address this very issue. The Soft Gut Song Camp has been created to encourage an environment where artists and producers can feel that they are part of a healthily competitive music community, one in which they do not feel that their career or growth could be stifled by where they are based. We truly believe that a long-term effect of the camp will be seen through increased artist retention in NI, which is immensely important to us. It is time that the next generations of profile artists are supported here in NI, encouraging and developing their reasons to stick around, and hopefully at the next Happy Hour there will more household names for lobster dads to lament over. Ciaran Lavery
Applications for Soft Gut open today, Thursday, February 24th. The deadline for application is 24th March. Go here for more info and to apply.