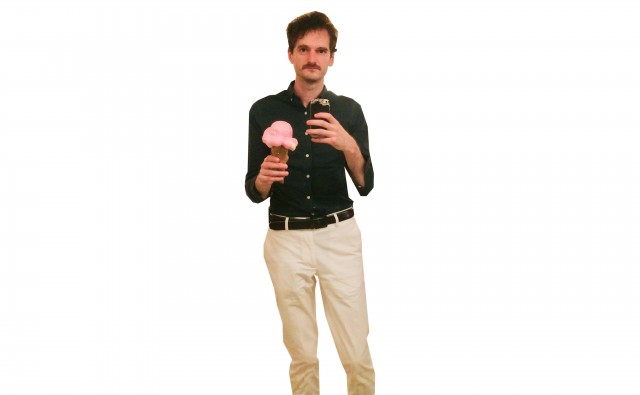 Ahead of his first Belfast show in over 3 years for Brilliant Corners Jazz Festival this Friday, 4th March at the Black Box Green Room – and another on the 11th – staple of the Northern jazz scene Neil Burns, aka Comrade Hat is back with his definitive artistic statement to date in 'From Lost To The River', the first single taken from his forthcoming album, Old Gods, Vol. 2, the follow up to last year's Vol. 1.
Without straying from the oneiric yearning that's been threaded through his work so far, the single truly levels up his practice. Starting out with a locked, deep-pocket groove, the piece gradually unfurls organically into a pocket symphony that conjures the 70s golden age of intellectual pop like Brian Wilson and Steely Dan, and the wistful surreal pastoralism of Robert Wyatt.
He muses: "I think Vol. 2 is where the wheels come off. Vol. 1 has an air of nostalgia. It's a bit insulated, yearning for an imagined past, whereas, I think Vol. 2 enters headlong into the chaos of the modern world. The Old Gods are still there, but in neon. From Lost to the River sets the stage."
Burns has been joint musical director of the Inishowen Gospel Choir for several years, so it was a natural call to make to invite them to contribute backing vocals, remotely. "For reasons that hardly need to be stated, we weren't able to sing together for over a year so it was a nice way to bring everyone together, virtually. Their vocals bring so much depth to the song – an air of conviction in an uncertain, shifting landscape".
In this spirit, he also enlisted the choir's resident percussionist Gary Raymond, polymath/synth wizard Richard Duckworth of Analog On on bass harmonica, alongside regular collaborators Rohan Armstrong (bass), Siobhan Shiels of Great White Lies (vocals), and Andrew McCoubrey (drums and tech support).
The song is accompanied by a video by experimental filmmaker Thee Hyperstation (Mark McKeown), renewing a collaboration from Old Gods, Vol. 1, which pairs with the sound world of a single that's at turns surreal and organic.
'From Lost To The River' is available to buy on Bandcamp – perhaps save it for this Bandcamp Friday. Watch the video: