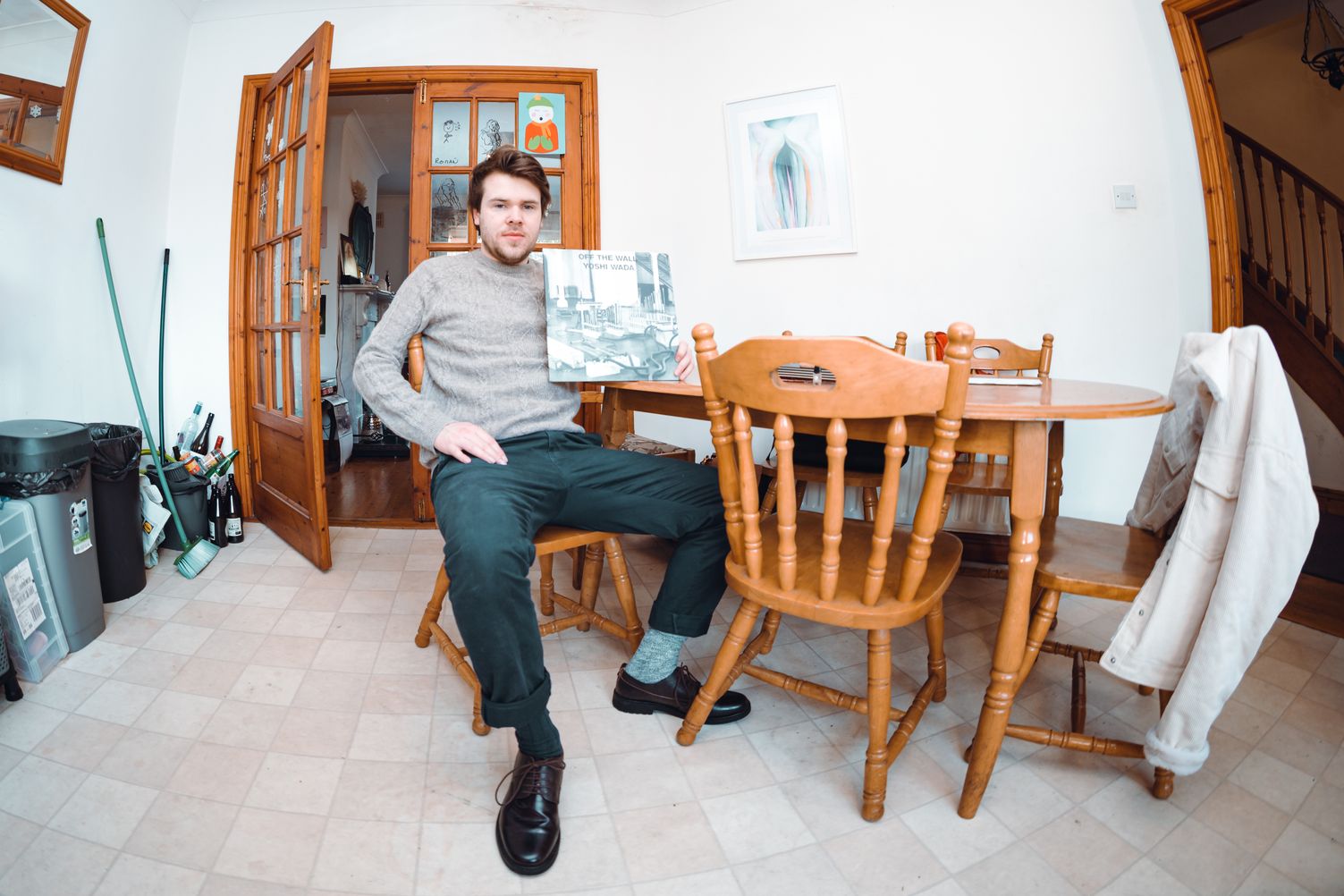 Co. Kerry experimental folk trailblazer Ronan Kealy aka Junior Brother handpicks a selection of records that have left an indelible imprint on his music and life
Photo by Leah Carroll
Planxty – The Woman I Loved So Well
Whenever I stick this album on, without fail I become lost in its world of folk characters, and in its landscape of field, castle, ditch and twilight. The whistle tune at the end of the final song, 'Little Musgrave', is as close to the sound of ascending to heaven as I've ever heard on record.
Kate Bush – Hounds of Love
Like the Planxty record, Hounds of Love creates its own distinct world, into which I am deeply immersed with each listen. I view the world of this album as in some ways being an extension of The Woman I Loved So Well – thick rural atmospheres here are stretched beyond the realm of dreams into nightmare. It's both beautifully and terrifyingly evocative.
Talk Talk – Spirit of Eden
Spirit of Eden is another record which begs to be listened to from the start of its journey to its summit. A truly ethereal experience, exalting improvisation alongside one of the greatest vocal talents of all time, the late, great Mark Hollis.
Yoshi Wada – Off The Wall
Yoshi Wada here incorporates organ, timpani and duelling bagpipes, to create one of the most hypnotic, relentless listening experiences I've ever been presented with. In short – more piping than a house with nine toilets.
Frank Zappa & The Mothers Of Invention – We're Only In It For The Money
This and The Residents' Duck Stab are, to me, perfect expressions of deep, inner weirdness, the wildest extremes of the id manifested – so much so that some listens inspire a crazed notion that the album was created solely for me. Hilarious, exhilarating, no messing about nor prisoners taken.
These New Puritans – Hidden
TNP's debut Beat Pyramid is a favourite, but this follow-up expands so beautifully on the former's jagged edges, it demonstrates nicely how to do a second album correctly. The scope of instrumentation and poetry on board clings both to the ancient and the futuristic bracingly and beautifully.
Danny Brown – Atrocity Exhibition
For a truly head-melting experience, I will give this record a spin, and each time it will flare up inspiration from a different element on its canvas. How Danny Brown manages to rap over some of the instrumentals on this album is truly miraculous. He surely makes hell sound great.
Alan Stivell – Harpes Du Nouvel Age
I have picked up a number of tricks for my guitar playing from Alan Stivell. As much as Stivell can demonstrate his mastery of the harp, he is equally interested in creating dense, natural atmospheres. As such, the best of his records both impress technically and immerse the listener in a timeless soundworld.