Features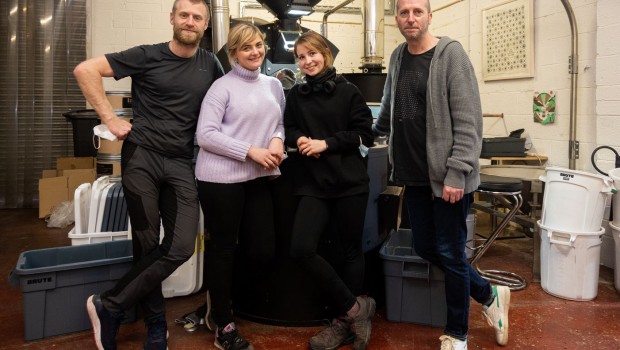 Published on May 1st, 2022 | by Zara Hedderman
0
Worship the Grounds: A Chat with Imbibe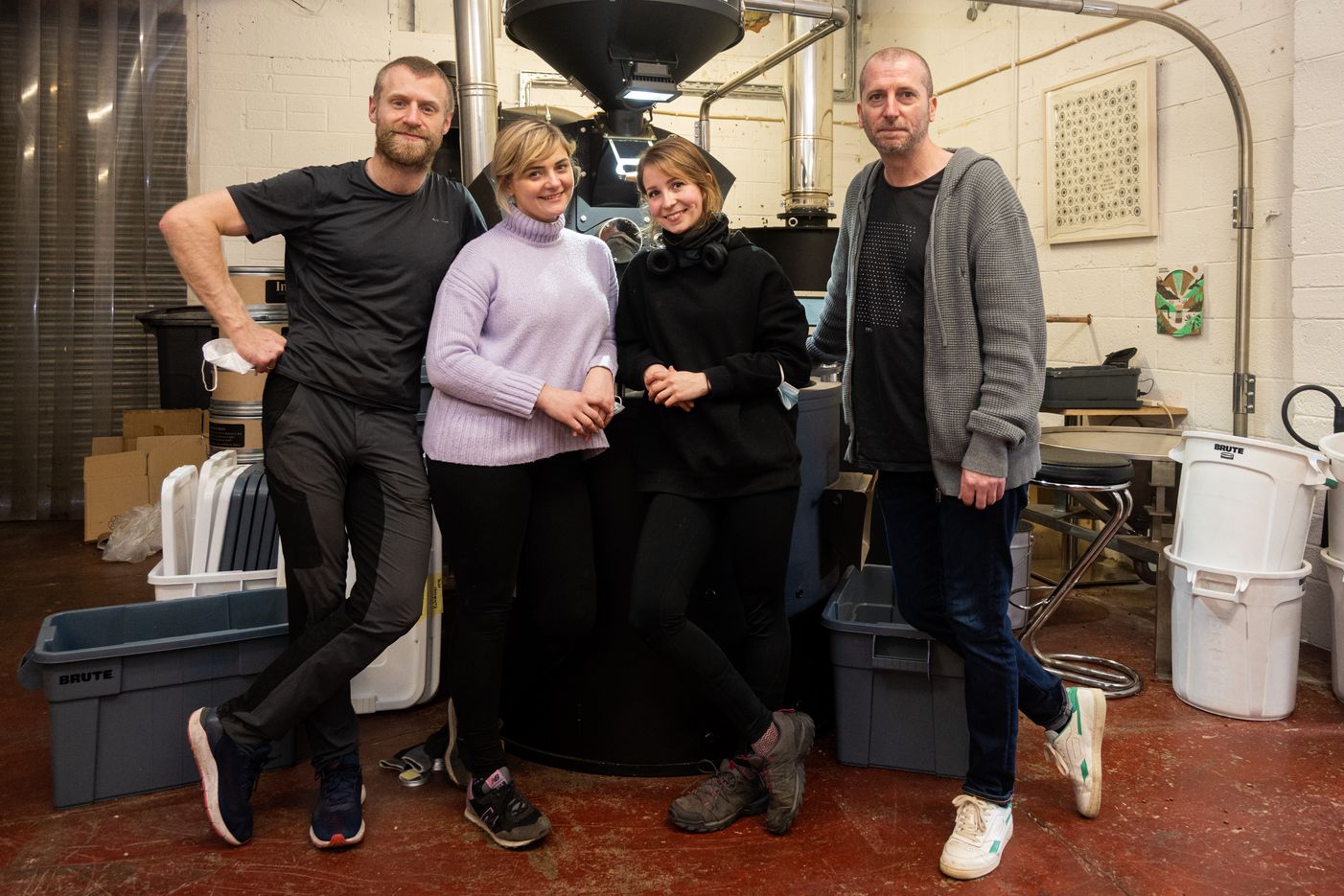 On their fourth birthday, Zara Hedderman talks ethics & community with Gary Grant, the music-obsessed driving force behind Dublin's finest – and soundest – coffee roasters, Imbibe
Get your fix via Imbibe.ie
During the depths of the pandemic, a handful of my friends started a monthly virtual coffee and music club. On a Sunday morning, sometimes Saturday afternoon, the six members would discuss albums unfamiliar to everyone spanning the 1960s to 2010s whilst enjoying a specialty coffee, or two over Zoom. Before delving into the chosen records, everyone described what roast they were drinking; their brewing method and the flavour profile. Aside from using this as an exercise to discover great albums, it was primarily devised as a way to remain connected during a period of (literal) isolation.
In recent years, the intersection of music lovers and coffee enthusiasts is constantly growing. In Dublin, Gary Grant, founder of Imbibe Coffee Roasters, has created a sense of community on social media by simply sharing his chosen coupling of beans and bands every weekend. Grizzly Bear, Dry Cleaning, Elliott Smith, Whipping Boy, Purple Mountains, Sharon Van Etten, and Cate Le Bon. These are just a handful of the artists who have soundtracked his weekend coffee. I won't lie, it's a tweet I genuinely look forward to every week. In part because I'm noisy, but mostly because I'm extremely endeared by the innate personability of both Grant and Imbibe.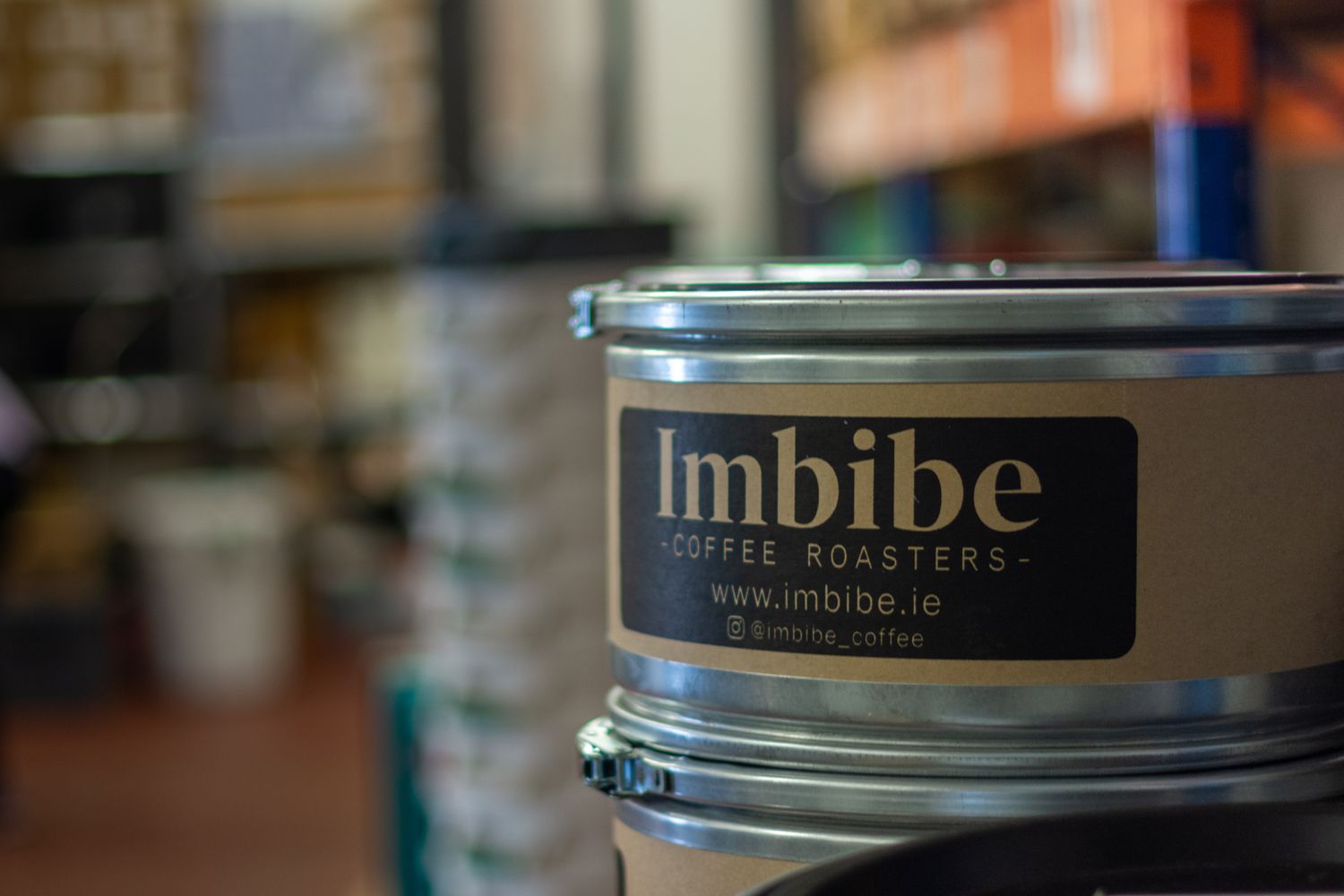 As well as being extremely delicious, part of the increased popularity of specialty coffee lies with it being a more sustainable way to consume the product as it tends to be produced by independent roasters. Ones who are more conscious than ever of establishing (and adhering to) an ethical business model. "I learnt a lot from the recession," recalls Grant of his career transition from finance to coffee. "It taught me about knowing all that I really need. That came into the ethos of the business when I started it." Imbibe initially began as a solo venture with Gary importing coffee beans from the U.K., and selling directly to cafes and restaurants. "Just as things were starting to go ok with the business, the U.K. voted for Brexit. I quickly realised that I needed to start roasting coffee myself. So, the day the Brexit result arrived, I decided to open a roastery and I did." His roastery, based in Dublin's Dolphin's Barn with a growing team, turns four today. The support for Imbibe, especially across the pandemic, has gone from strength to strength.
"I was lucky," Grant tells me of the early days of the business, "When the roastery opened up we already had a pre-existing customer base. From day one, we were on a solid footing. But prior to that, it had been a struggle for many reasons. Mostly, I was bringing coffee in from the U.K., and people want their coffee to be made locally." Amidst the pandemic, forging relationships with the people working in the local shop or producing items which became staple treats to brighten dreary times instilled an appreciation in supporting local, independent enterprises over faceless corporations.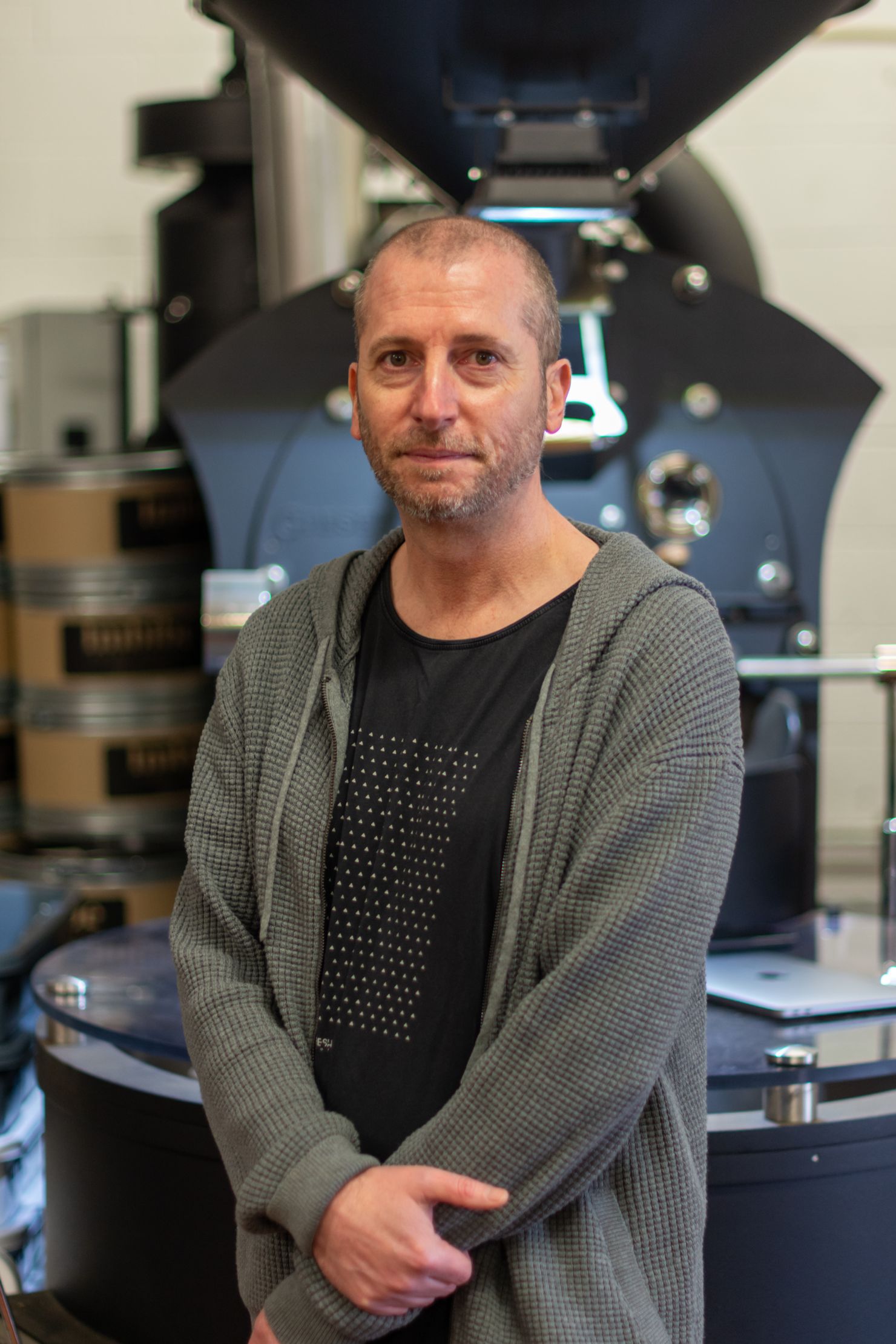 There are several reasons to support and appreciate Imbibe, not only for their delicious coffee, but for their admirable business model. They donate 1% of coffee sales to Women's Aid, 1% to projects at coffee origins and 1% is shared amongst their staff. "I think on a personal capacity, it's something we'd all do. But for some reason, there's no expectation on business to do anything," Grant explains. "Even that whole, 'It's not personal, it's business,' justification for being a horrible person. I don't get how we've gotten to this point. I get real satisfaction from seeing pictures of the bridges we've helped build in Columbia."
Grant is referring to the installation of a footbridge that enabled children to safely cross a river to get to school. It was a project made possible with the aid of Imbibe's donations. In the same breath, Grant tells me about Ashenafi Agrew, a coffee producer based in Ardent, Ethiopia. Agrew, using his own money, built a primary school as well as a centre for orphaned children in Ethiopia. "I think what Agrew is doing is incredible," says Grant. "There's so much more satisfaction in supporting someone and something like as opposed to spending money on nice things for myself. Don't get me wrong, we all have a certain materialistic strand to us. But I don't need any more than I have."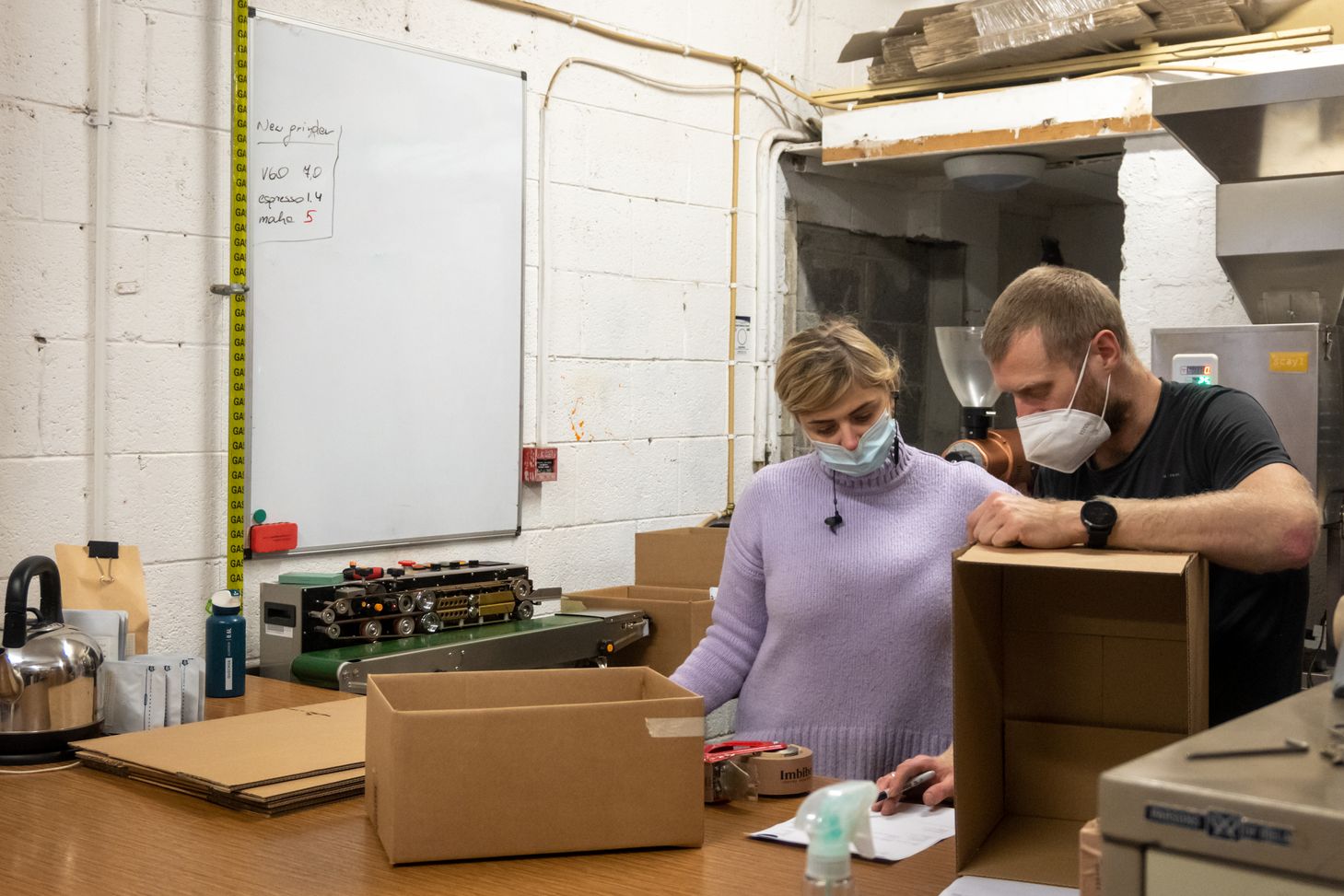 Turning their support to the roastery's immediate community, Imbibe collaborated with local League of Ireland team St Patrick's Athletic for the club's Saints In The Community program. They created "The Richmond Roast", with all proceeds going towards the development and enhancement of various community-based projects. Elsewhere, Imbibe makes weekly deliveries of coffee to the staff of St James's and Crumlin Children's Hospital: "I really enjoy doing those things that aren't transactional in any way. You're doing it because it's a nice thing to do," he smiles. It's amazing how building communities and helping people's futures can stem from a little bean. Zara Hedderman