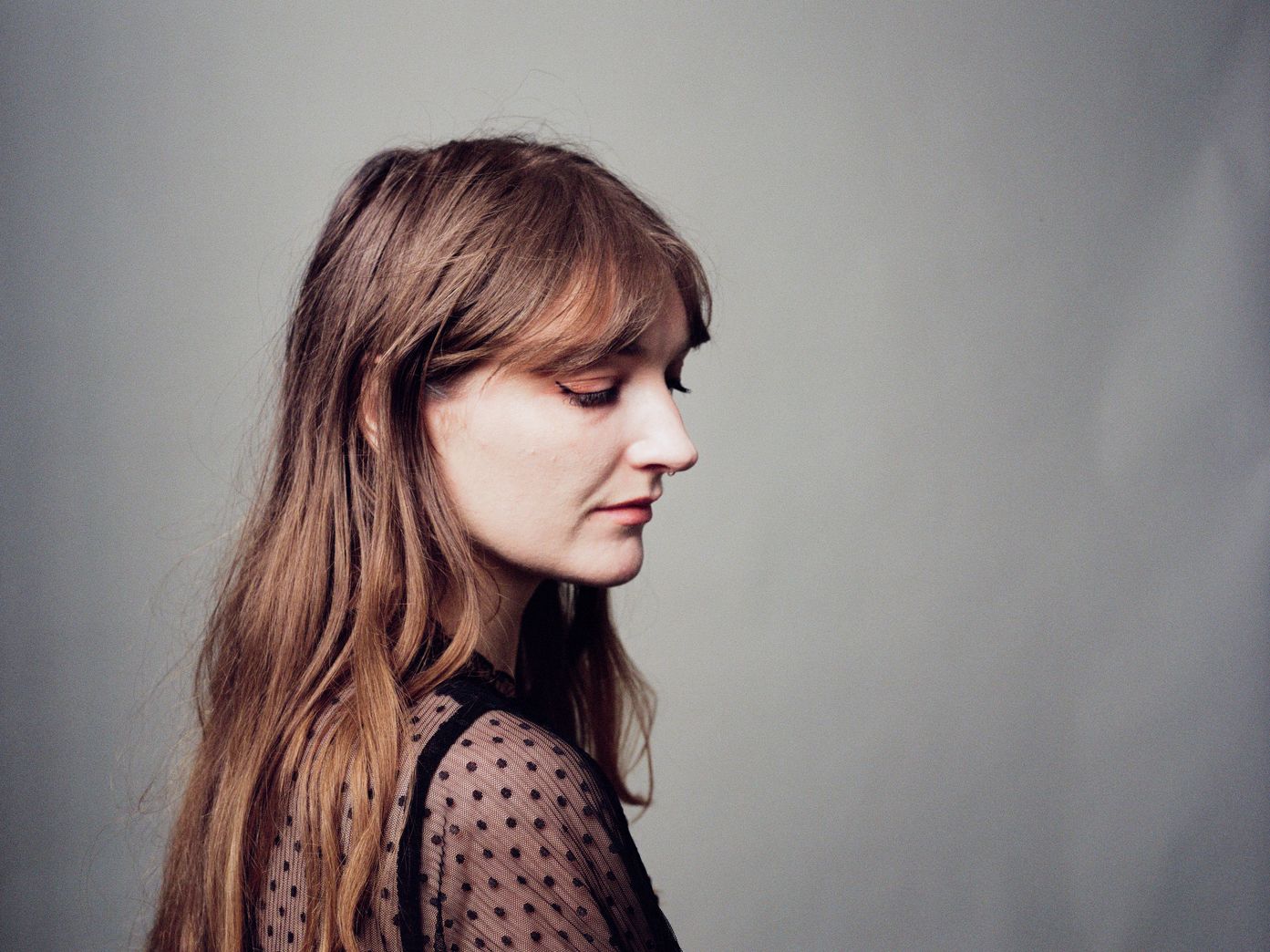 Ahead of the release of her single 'The Woman Who Shot Andy Warhol' on Wednesday, fast-rising psych-folk artist Aoife Wolf gives us a guided tour of some of her all-time favourite songs.
Photo by Aaron Cunningham
Pixies – Monkeys Gone to Heaven
I don't know when the first time I heard this song was, probably in some nineties coming of age film but I thought it was one of the most beautiful things I'd ever heard. When I started making music it was always my goal to sound like Pixies. I'm acutely aware of the fact that Aoife Wolf is failing miserably at that.
Brigid Mae Power – It's Clearing Now
I always listen to this song whenever I'm coming out of a depressive spell. I was completely mesmerised by Brigid Mae Power's album The Two Worlds which is what led me to record with Julie McLarnon at Analogue Catalogue.
Bridget Storm – Terrestrial Living
Which brings me to Julie's solo project Bridget Storm. I came into Julie's studio with the confidence of a field mouse. Also I had this idea in my head that I was really old at 27! Julie handed me a copy of the Bridget Storm album and told me she was making similar music to me when she was my age. I listened to the album on the way home in the car and I was floored. I find something new every time I listen to it and it continues to be a source of inspiration.
Mazzy Star – Fade Into You
I just think this is a perfect song. I probably first became aware of it in a flat in Portobello in Dublin where my friend Gary lived. I'd come over and we'd just listen to CDs and talk about music or jam out new things. His flatmate John always played this Mazzy Star album and I think it's just stunning, the use of slide guitar is so dreamy and the song is so simple, just three chords for the whole thing.
Joanna Newsom – Emily
If I could only listen to one artist for the rest of my life it would probably be Joanna Newsom.
Patti Smith – Horses
There was a beautiful time in my early twenties when I was living in Dublin and I started reading Just Kids by Patti Smith. We passed the book around between my friends at the time and we'd meet up and pour over the details. That book, as well as the support of my friends and housemates, gave me the courage to start playing my songs outside of my room. So cheers to Patti Smith for that although I hear she loves the Pope, which is lame.
Jefferson Airplane – White Rabbit
I think we can all relate to Alice in Wonderland. Banger.
Kate Bush – Oh to Be in Love
It's really hard to choose just one Kate Bush song, she's an endless source of inspiration, an absolutely fearless visionary and an artist I can turn to for any conceivable mood, particularly times when I feel scared or hopeless but also for the more joyful moments in life. I can sometimes feel self-conscious about the wilder side of my personality and my voice so I look to Kate for the courage to lean into that and scream the roof off the place if I so desire.
My Bloody Valentine – Only Shallow
The kind of music I want to swallow whole.