Articles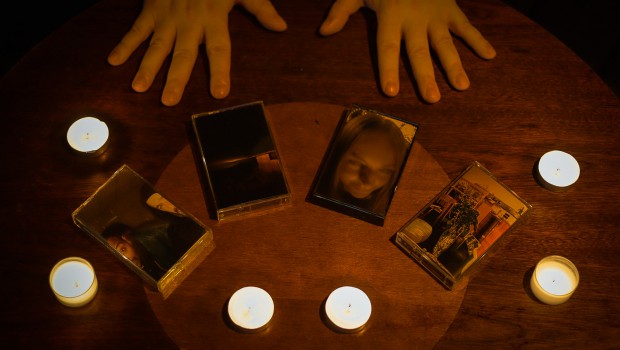 Published on September 7th, 2022 | by Justin McDaid
0
Music From Beyond: An Interview With Fort Evil Fruit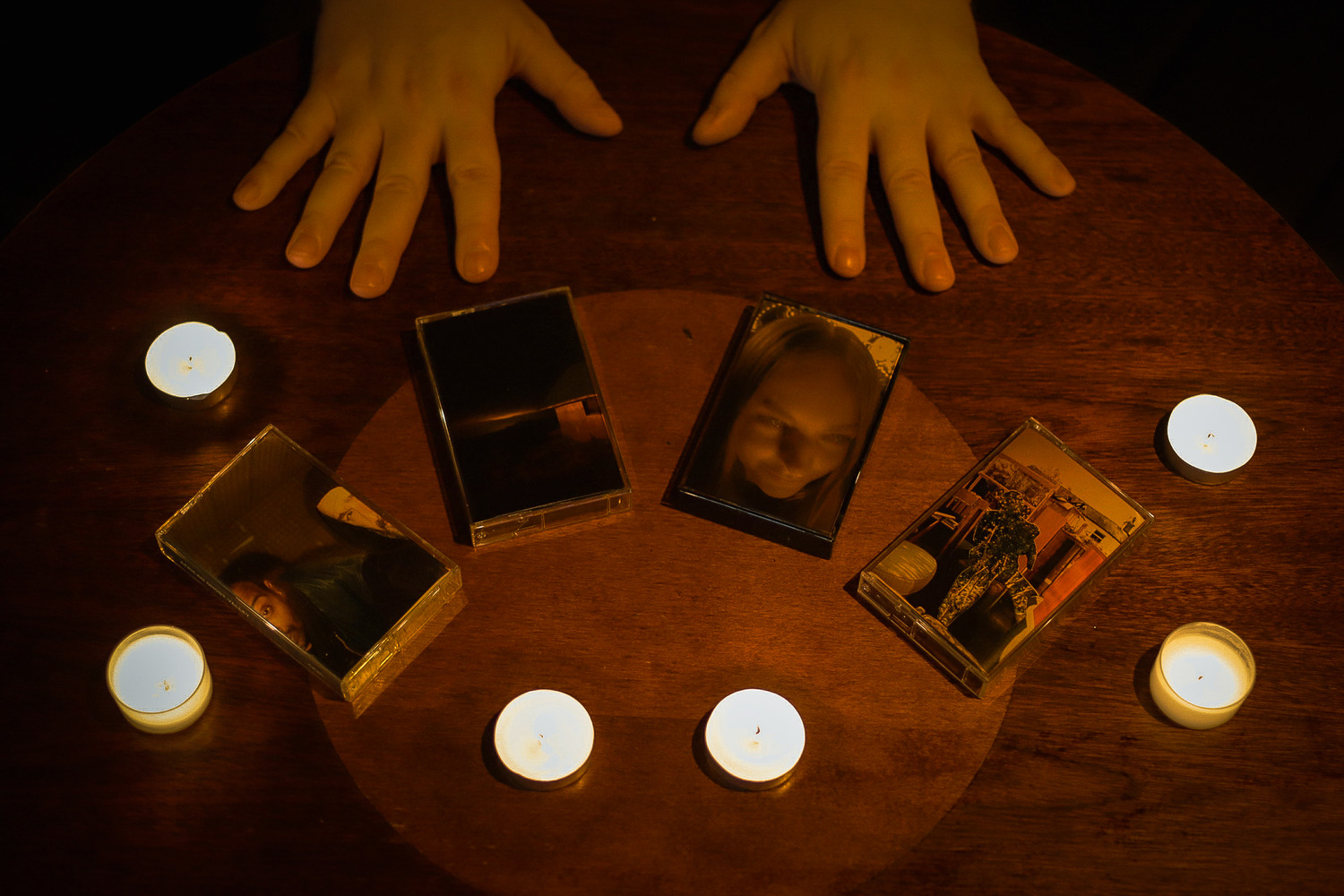 Paul Condon of Limerick-based cassette-only label Fort Evil Fruit discusses spreading outsider music with a DIY ethos
Words by Justin McDaid
Photo by Nance Hall
One Step Beyond and Hits Out of Hell by Madness and Meatloaf, respectively, held residency in my dad's car for as long as I can remember. I still have those tapes. I still love Madness and Meatloaf. I might not own my own car but thanks to people like Paul Condon and Fort Evil Fruit, my tape collection has multiplied and diversified exponentially, particularly over the various lockdowns we've all endured in recent times.
Before starting the label, Paul was playing bass with United Bible Studies although since then the impetus for actually launching Fort Evil Fruit is lost to memory. "It's so long since the label started that I don't recall exactly what my intentions or expectations were," he says. "One thing I do remember is that I wanted to commit to an ongoing, sustainable project."

Inspired by a couple of local labels run by friends, namely, Deserted Village and Munitions Family, and adhering to a DIY maxim of making and learning from your own mistakes, the main obstacles in the early days were delays and errors by the duplication companies. The label grew steadily in stature, however, and gradually expanded its reach beyond these shores. "I want the catalogue to be as geographically diverse as possible," Condon explains. "It's important to me to present music of different styles and from different countries alongside each other."  
Currently based in Limerick, Fort Evil Fruit offers not only the tangible aspect of a physical release but global accessibility. There's no hard and fast rule to collaboration – artists contact the label or vice-versa. The like-minded find one another no matter how far the spatial divide. A kaleidoscopic range of styles and artists are represented across releases, from Tallinn to Texas and Osaka to Sao Paulo and beyond.
"Parochialism in music makes no sense to me. I only release Irish music that I feel stands up in an international context," says Condon. "It's fantastic to get to work with musicians from around the world, and also to see someone from LA or Tokyo raving about something as quintessentially Irish as Fomorian Vein."
A scroll through Fort Evil Fruit's roster reveals a formidable selection of musicians and genres encompassing but not restricted to drone, experimentalism, electronica and the simply uncategorisable. "The catalogue is stylistically very diverse," says Paul. "The only thing that every release has in common is that they've hit a nerve with me and I'm extremely enthusiastic about them. The choice of releases is very subjective, so I don't expect anyone to be into every one but a few wonderful people buy them all."
Low cost and accessibility for those working on a DIY level, as well as their aesthetic merits, are factors in tapes having had somewhat of a resurgence in the independent scene, although as Condon notes, all Fort Evil Fruit's releases are also available to download and stream on Bandcamp. "Tapes are the only way to make physical releases available cheaply and in small quantities – besides CDRs, which I dislike as a format – with the added benefit of a comparatively quick turnover time, but there is no format purism involved. It's likely that there'll be CD releases at some point but probably not vinyl as it's become so expensive, slow and difficult to produce."
Condon highlights two long-running labels, Opal Tapes from Newcastle and Sloow Tapes from Belgium, as having a strong musical and visual aesthetic and ethos, something that's also evident across Fort Evil Fruit's library. The self-contained label calls to mind weird fiction publisher Arkham House, which came into being in the late 1930s to cater to the tastes of the more esoteric reader and specialised in limited and subsequently highly sought-after runs. The limited release model is one Fort Evil Fruit also adopted. "To date, 50 is the minimum and 150 the maximum," reveals Condon. "There were second editions of Áine O'Dwyer's Music for Church Cleaners and Extnddntwrk's By (Andrew Fearn of Sleaford Mods). Some releases sold a lot of downloads, for example, those by Crevice and Jane Deasy, and releases by Áine O'Dwyer and Natalia Beylis later appeared on vinyl on other labels."
Although there's clearly much more to running a label than meets the eye, the underlying attitude behind getting this music into our hands, hearts and minds seems to be to surround yourself with good people and pursue what you love. "It's really not difficult to do on an underground level," Condon explains. "It's good to have a clear idea of what you want to do, and it's possible to produce high-quality stuff affordably and sustainably. If you're passionate about a piece of music, somebody else will be too. And you have to be up for doing a lot of envelope-stuffing and queueing in the post office."
In keeping with the label's mystique, Condon is not to be drawn on who or what lies around the corner for Fort Evil Fruit. "I like releases to appear as surprises without being announced ahead of time, so you can dive in straight away," he says. "I also think it's usually a bad idea to discuss works in progress but exciting works are in progress!"  Justin McDaid

Delve deep at https://fortevilfruit.bandcamp.com/