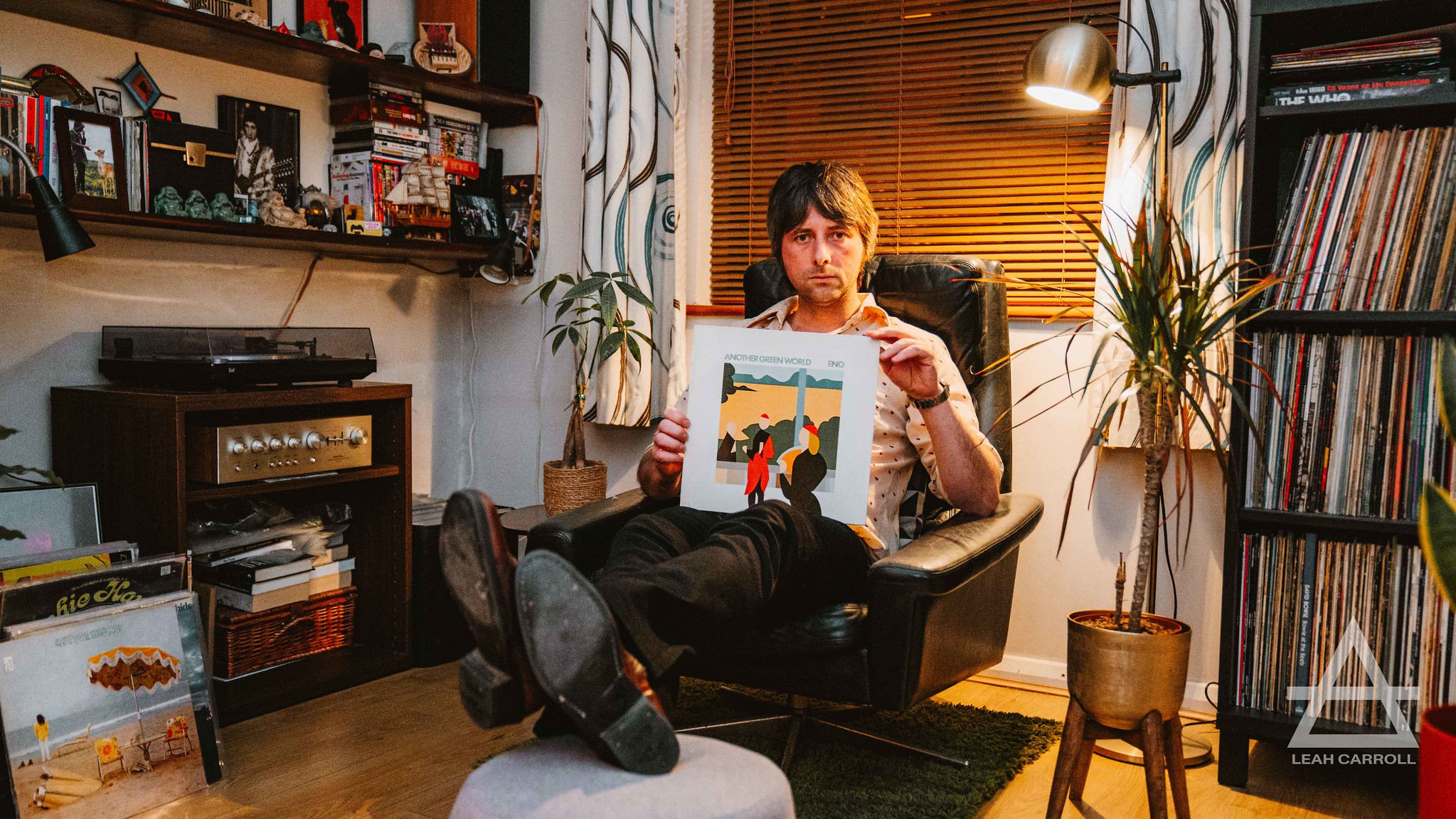 In this installment of Track Record, Melts organ/synth man Robbie Brady selects the records that have greatly influenced his life from Hawkwind to Harmonia and beyond.
Photos by Leah Carroll
Brian Eno – Another Green World
AGW is a thing of unearthly beauty. Of his pre-ambient period, he hit the nail on the head with this one. "I'll come running" and "Big Ship" are two of the highest points on this pretty flawless record.
Harmonia – Musik Von Harmonia
Hypnotic krautrock at its best. They made two incredible albums but this one just captures the magic of the Rother and Cluster collaboration.
Compulsive Gamblers – Crystal Gazing Looks Amazing
Early band by the legendary Greg Cartwright of Oblivians and Reigning Sound fame. This album has been a big part of my life since early days of my first band – we used to cover the opening track. Amazing production by Jim Diamond on the record. Been lucky enough to have worked with Jim on some levels over the years and that was all thanks to this record.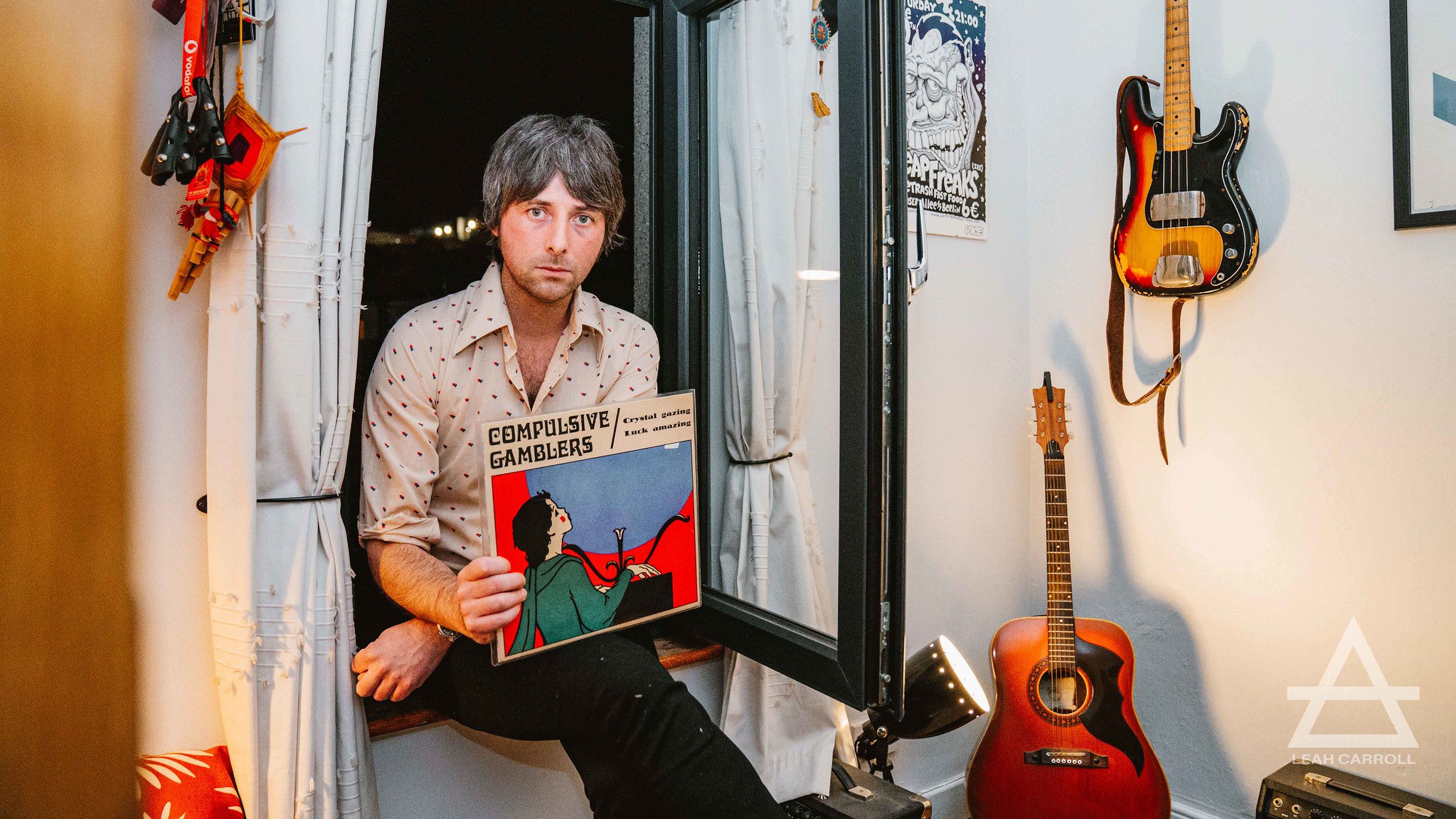 Hawkwind – Warriors on the Edge of Time
This is the last LP to feature Lemmy. Also features the incredible Simon House of High Tide whaling away on his psychedelic violin. Awesome LP cover to boot!
Amanaz – Africa
Went down a serious rabbit hole with Zamrock in recent times – WITCH being the most well-known but via WITCH I was turned onto this record. They were known as the Zambian Velvet Underground. Super lo-fi record with incredible songs. Highly recommend this album.
The Stooges – Fun House
It's a tough choice but this has always been my go-to of the first three great Stooges LPs. Incredible production by Don Gallucci, you can feel the raw, visceral intensity of the band through your speakers. Includes one of my favourite inlay band shots as well!

Sam Gopal – Sam Gopal
Another record to feature the mighty Lemmy. This was a short lived band of his post Rockin Vicars and pre-Hawkwind. Spooky psych rock with some fine song writing by Lemmy.
Andromeda – Andromeda
There are probably 20 bands known by this name. I actually have a record by a German band called Andromeda from the same era. Which although great is nothing in comparison to this LP. This short-lived band, and probably poor selling LP at the time, is from the remains of 60s freak beat band the Attack. Serious heavy-hitting psych rock. The magical John Du Cann of Atomic Rooster fame on guitar.
Amon Duul II – Yeti
One of the most important albums in the krautrock genre. This avate-guard psychedelic prog rock at its finest. This record has a sort of eerie satanic feel in my opinion. One of the cornerstones of German krautrock movement.
Michael Bundt – Neon
I'm a big fan of early German electronic and New Age music. Bundt is formerly of German prog rockers Nine Days Wonder. This record is his second solo and best IMO. The album is a cinematic experience. Amazing, chilled grooves with dreamy synths. Reminiscent to Vangelis at times.
Click here for Melts bandcamp