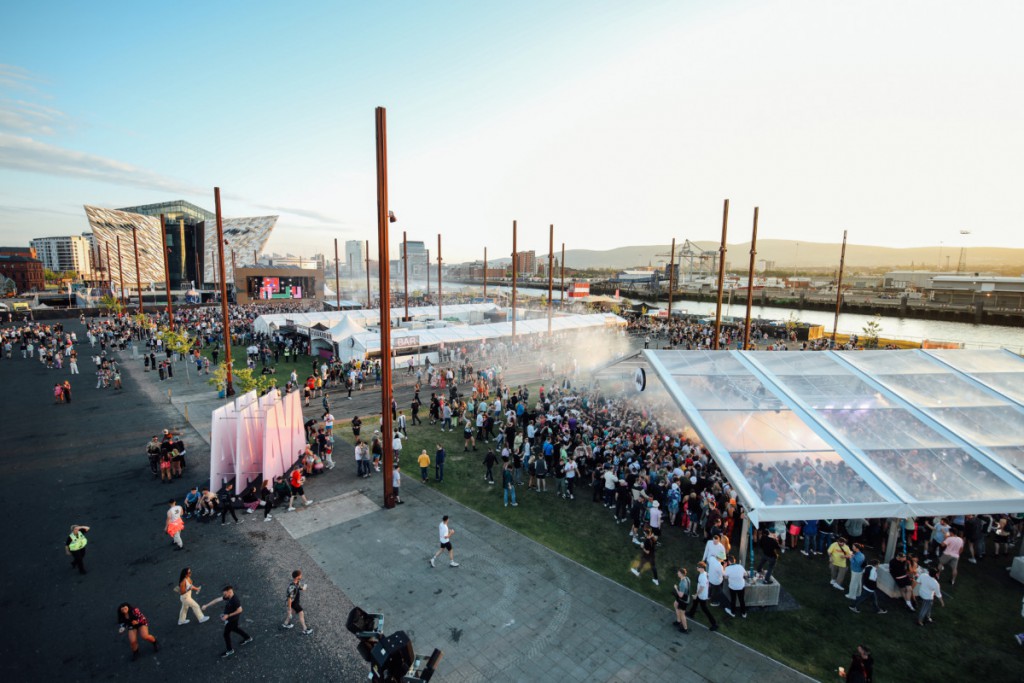 As daylight savings hits its true peak this weekend so too does the Belfast rave crowd. Launching with a pre-festival party tonight at local independent fashion merchants Never Never, AVA Festival returns to the feet of David & Goliath with a line-up that cements its status as one of the most well-reputed and respected electronic festivals in Europe. As usual the line up consists of big-hitters from the Island and beyond, this year in the form of Central Cee, SPFDJ, Job Jobse, Sally C and OR:LA. The festival's consistently solid bookings provide further excitement than simply bringing big names to our wee city by answering the question we're often left begging after a line-up announcement: Where are the non-men?
With headlines reporting only 6 in 100 of the world's 'leading DJs' to be women, and that 10% of DJs and less than 5% of electronic producers are women, this weekend serves as a refreshing reminder that it isn't only men behind the decks, in production rooms and label offices. On this Island particularly, it's women making many of the moves. Closing the festival for the second year in a row, Sally C goes B2B will fellow Irish labelhead & DJ OR:LA, who also runs LA Potion, a meeting place for queer creatives, dancers and communities in London. The heads behind Big Saldo's Chunkers and Ceád (respectively) team up on the main stage on Saturday night, only a couple of weeks after the reissue of Sally C's first EP of house clangers, Chunkers 001.
That afternoon, Belfast tastemaker, DJ and record store owner Marion Hawkes makes her Boiler Room return, offering up what we expect to be one of the most eclectic and seasoned selections of the weekend. Long-time party-thrower as one half of discerning queer disco duo Ponyhawke, Marion's already firm imprint on the Belfast electronic scene leaves no inch untouched since the opening of Sound Advice, the undisputed spot for crate-digging in the city and a cultural hub in the heart of East Belfast. Odds are if there's a DJ sporting vinyl this weekend (or any), they're carrying one of Maz's tips.
Also on Saturday, label-head and Free The Night co-founder Holly Lester will be spinning tranced-out house and techno numbers on The Grasses. Heading off on her first tour Down Under later this summer, The DJ has spent the last couple of years touring, running labels Duality Trax and Terrazzo, and campaigning for a levelling of the playing field in terms of Belfast's nighttime economy. Looking at a European model of a later, safer, more accessible clubbing culture, Lester and the team, including co-founder Boyd Sleator, have been challenging licensing laws to bring the city up to speed with our continental counterparts. Light work, just. Addison Paterson 
Big ups AVA for providing the blueprint on how to represent: no 50/50 gender splits, inclusion riders or tokenism needed — just reflecting reality. Weekend and day split tickets available here.