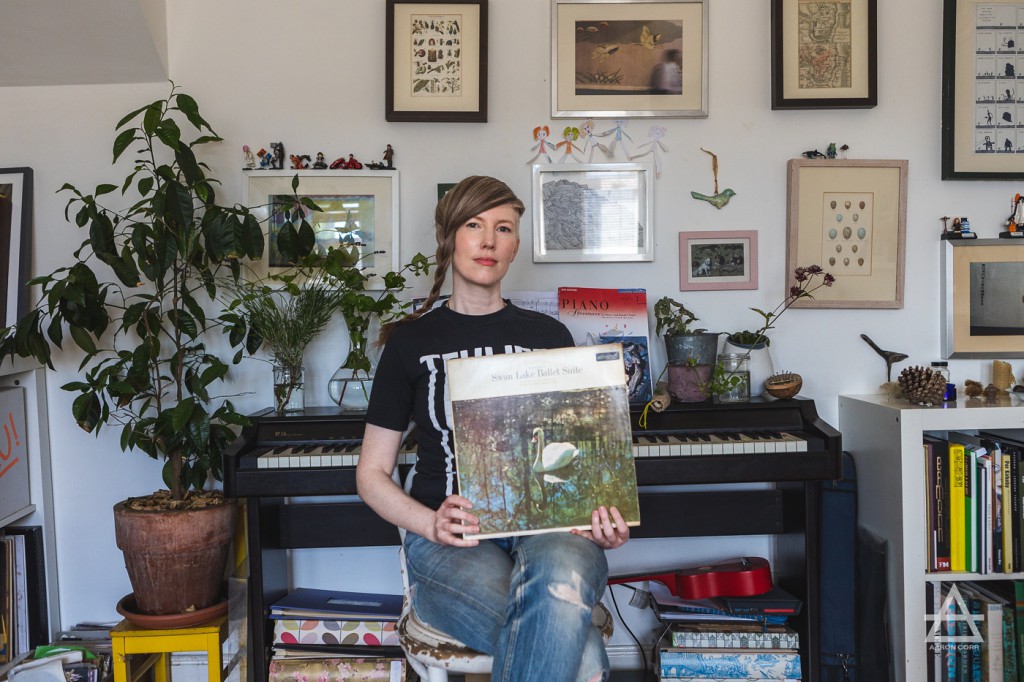 In this installment of Track Record, Dublin-based DJ Kate Butler selects the records that mean the most to her from Tchaikovsky to A Guy Called Gerald. Photos by Aaron Corr
Tchaikovsky's Swan Lake (Berlin Symphony Orchestra conducted by Alfred Van Weth)
I ended up with my grandparents' vinyl collection. I grew up next door to them: they had a lovely garden full of roses, snapdragons and grape hyacinth, where I spent a lot of time happily on my own. My granny, Molly, was born in 1910 and she learnt to play piano by ear. When she was a young woman, she had a chaste romance with a young man in the next house, and they would communicate by playing popular songs of the time to each other, across the way. The pop music of the time that they loved was Bing Crosby, Glenn Miller and Louis Armstrong – what's left of this is on 78 RPM format, which I can't play. So I play their copy of Swan Lake instead.
William Onyeabor – Who is William Onyeabor
This has been on the record player in the house a fair bit lately and I love the mood it sets. The synthesiser compositions and dance rhythms are just whopper, and the melodies are so powerful – our 12-year-old daughter came in one day singing the chorus to 'Atomic Bomb'. All this married to those beautiful universal messages – 'When the going is good, you should keep your good friends, And when the going is bad, you should keep your good friends' – makes this very beloved.
The Sound of Music OST
Our two children are aged 12 and 9. When they were little, I bought a few records for them, including this. Toddlers' appetite for repetition can be really gruelling as a parent, and when the children became fixated on The Sound of Music, I was impressed at how I was able to withstand the repeat listening. There's a lot of filler, so we would end up just playing side b, which starts with 'The Lonely Goatherd' – a classic! On the big numbers such as 'Do-Re-Me,' I remain in complete awe of the songwriting, orchestration, arrangement, production and Julie Andrews' voice.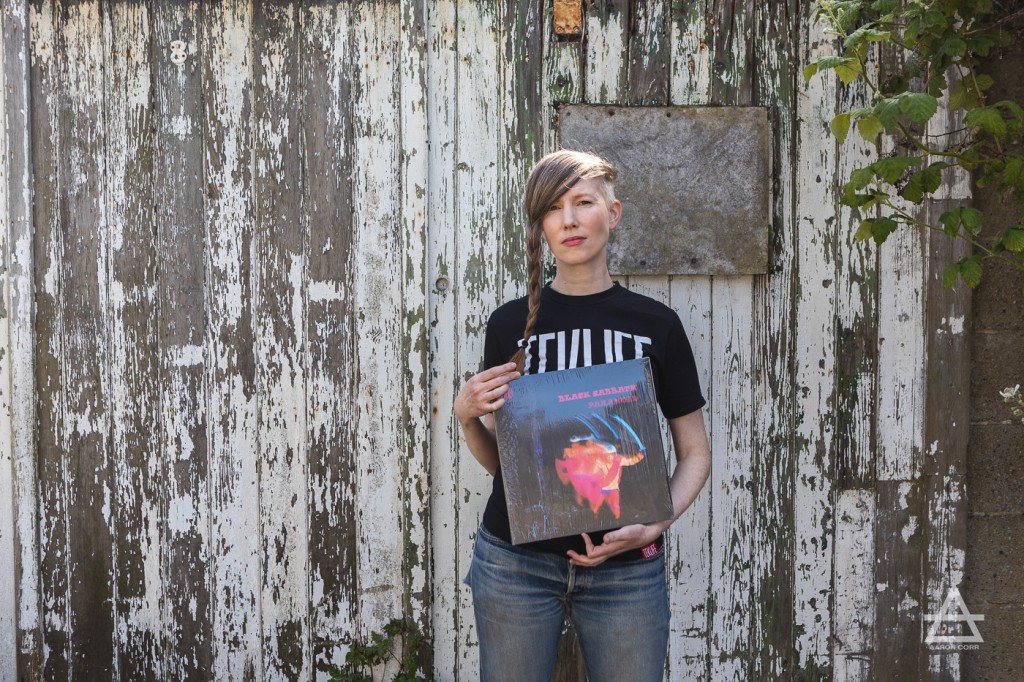 Black Sabbath – Paranoid
After the kids watched one of the Marvel Iron Man films years ago, my partner Ross got them to listen to 'Iron Man' by Black Sabbath and it became a big anthem in the house. The kids would sing 'Has he lost his mind? Can he see or is he blind?' at each other while stomping about. Music can be a source of conflict between them, so it was magic to have them bond over this. They even learnt to play the melody on the piano. During the pandemic lockdown, they listened to Young DDR, and sent in recordings of themselves playing it. Obviously the whole album is a beast!
David Donohoe – Statuesque
In the early noughties, techno was in a weird place. Eminem had released 'Without Me,' with the line, "nobody listens to techno". Detroit techno and Chicago house had birthed ghettotech, which arguably evolved into footwork. Germany was into glitch and minimal techno or microhouse, which arguably fed into hyperpop. David Donohoe, an Irish techno producer, was leaning towards Germany and 80s British electropop, but was also heavily influenced by Detroit and (unusually for the time) early 90s UK hardcore. He used the shaffel beat of German techno, but combined it with maximalist, sweeping melodies: it's glorious. Statuesque was due to be released on German label Mille Plateaux, which was a big deal for an Irish artist, but at the eleventh hour, Mille Plateaux folded. D1 Recordings put the album out instead, but didn't have enough funding for vinyl, so it was a CD release. Downloading had started to impact CD sales but there was no streaming or online distribution system to compensate for that. The album became another victim of Ireland's peripheral location and the small minded attitude towards electronic music that we were dealing with in the height of the Celtic Tiger. Statuesque is very emblematic of that time for me, where our little community of ravers was struggling to find space (both literal and psychological), and yet still managed to give expression to our hopes and dreams.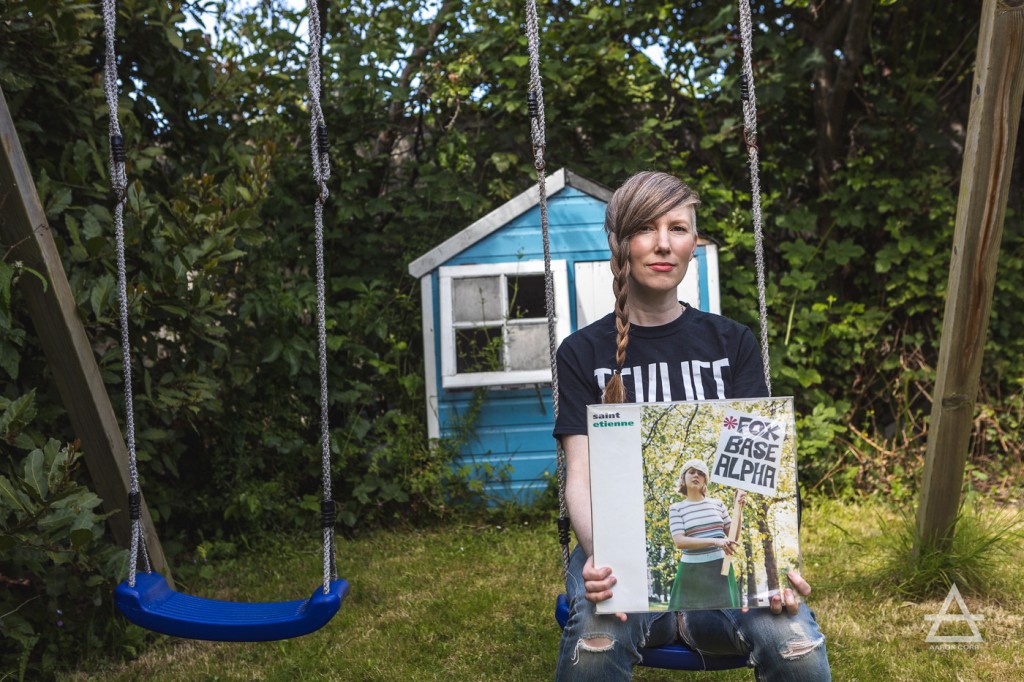 Saint Etienne – Fox Base Alpha
My music friends in school – Kathy, Lizzy and Fiona – were streets ahead of me. I was always showing my ignorance, like calling this Alpha Base Fox or such like. I learnt loads from them. This album came out in 1991, when we were going into third year. Our most precious time was spent in the art room, messing around, listening to this and talking about how amazing Sarah Cracknell was.
Prince – Sign O' The Times
Released in 1987 (when I was 10) this was a big album – the main hits were on rotation on the Beatbox, a music video show on Sunday mornings on RTE 2, and I was wild for it. I remember being disgusted when they stopped playing the full-length version of 'I Could Never Take the Place of Your Man,' fading out the extended instrumental section, the nerve of them! I asked for the double album for my birthday and so began the most important music-listening experience of my life. Accomplishing mainstream pop hegemony, Prince then delivered the sparsest electronic funk with the most radical sexual transparency: this still feels world-changing.
Beyoncé – Renaissance
Footage recently circulated of Prince as an eleven-year-old child, being interviewed at a picket outside his school, supporting the teachers on strike, saying "I think they should get more money because they work extra hours for us". I can't help contrast that with Beyoncé crossing a picket line to attend a party her husband hosted in a hotel where the staff were on strike. It's really upsetting that she is such an arch-capitalist and hypocritical in her support for the LGBTQIA+ community. I find it really hard to square with how much I love her music; but then, Prince was not perfect either (though I struggle to accept that lol). Renaissance feeds off the past century of Black American music – she even includes Prince Easter eggs, with at least two references to 'Diamonds and Pearls' – and it is absolute catnip for me. I've been really surprised at how much I love her voice on this album: I've long had mixed feelings about Beyoncé as a singer, but I am completely carried away by what she does with her voice here. Experiencing Renaissance with my daughter and some of my closest female friends has been some of the most love-filled moments I've had over the past year.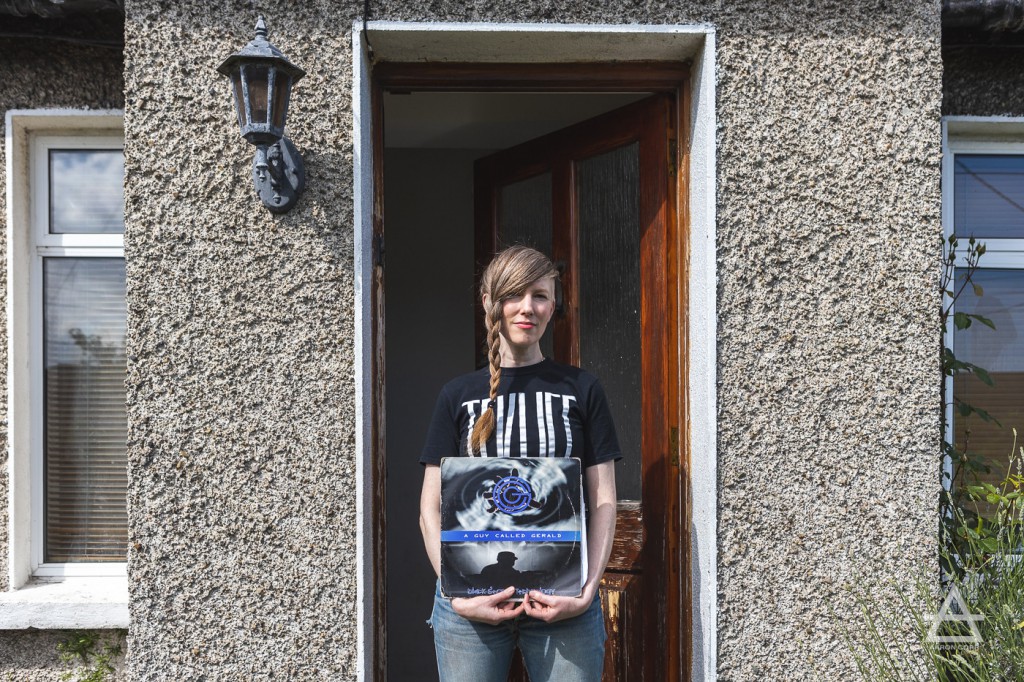 A Guy Called Gerald – Black Secret Technology
I started going out with my partner Ross in 1999. He gave me this jungle album, which had been released in 1995. Along with the music of Model 500, it has shaped my interest in dance music more than anything else. Like the techno of Model 500, I find the psychedelic unfolding of complex rhythms, and the emotional range and sonic variety within what appears to be a restrictive instrumental form, endlessly compelling. I can trace my obsession with Chicago footwork back to BST, because of the same remarkable inventiveness within a specific, limited form. DJ Rashad's Double Cup feels like a sister album, across space and time, to BST.
Eliane Radigue – Trilogies De La Mort
Part of music's fascination for me is the complexity of the experience collectively, but also as individuals. It dazzles me how much has changed in how humans experience music since the invention of recorded music – a really short time in the scheme of things. Recorded music has exploded the potential for us to listen alone, in an intimate way: as a teenager, I often went to bed listening to music in the dark on my headphones, which heightened the psychedelic experience and the emotional excitement. I had forgotten all about that until the pandemic, when I began going to bed and listening to music in the dark again for the first time in 20 years. What I listened to most was Radigue's Trilogies De La Mort, and how I feel about that magnum opus is something just for me.
Kate Butler plays Tengu in Dublin this Friday, 2nd June with Don Rosco. Click here for tickets.