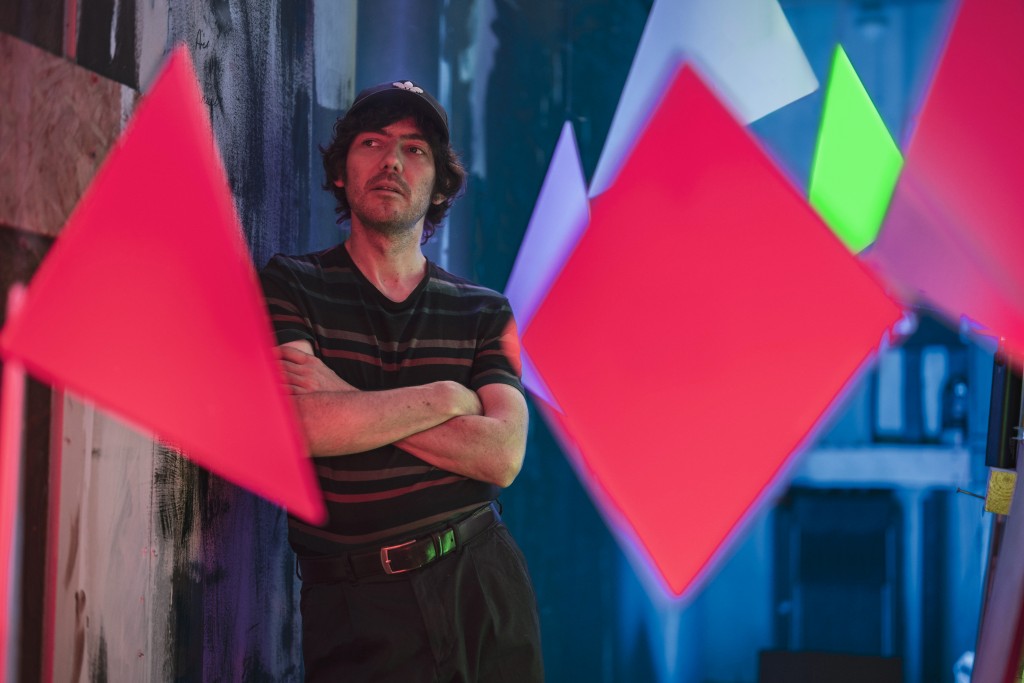 Off the back of the release of their second LP, Greater Than Or Equal To The Bonk, and a much-hyped Irish tour, The Bonk's Phil Christie talks with Jack Rudden about the orbits of rhythm, language as music and what it means to improvise
Photos by Sean McMahon
From time to time, you will come across a band that makes you rediscover why you love music. They'll unearth that little spark that makes you go, "Of course, this is why we listen. This feeling is why our species decided to organise sound in the first place". Other times, a band will baffle you and create more questions than you could possibly answer. You're left arrested, confronted by what it is that you really think about music. In turn, you question that confrontation. The Bonk is both of these bands. Headed by songwriter and multi-instrumentalist Phil Christie, the group continue to wrestle with and confound the abstracts of musical norms on their second LP Greater Than Or Equal To The Bonk.
Christie's output has always been curious. He's always had a penchant for sprawling, psyched-out jams as evidenced by his output with Choice Prize winners O Emperor. With The Bonk, this love affair with psychedelia takes on an avant-garde form. Their 2017 debut album, The Bonk Seems To Be A Verb, played out like Ornette Coleman jamming over late-nineties 3RA1N1AC, before deciding he'd rather be hanging with The Music Machine.
"I was trying to distil some elements that were personally important for myself," says Christie, regarding earlier works of The Bonk. "One thing I wanted was to start from more rhythmic ideas rather than focusing too heavily on chord progressions for structures; swung rhythms and the way that straight and swinging rhythms interact within ensemble arrangements had always fascinated me."
Hypnotic and brimming with menacing repetition, the album's idiosyncratic approach to form and texture earned the band a notoriously loyal fanbase, including outsider artist R. Stevie Moore. Better still, it laid the groundwork for the project's most recent offering.
Recorded between Cork and Dublin from 2017 to 2018, Greater Than Or Equal To The Bonk serves as a twisted progression from the band's earlier experiments. The core group of musicians are still present, but a number of new collaborators – including Niamh Dalton, Ultan Lavery and Alan Comerford – bring their own flavour of improvisation to the songs. When questioned on the importance of improvisation, Christie simply replies, "Fairness is the importance of improvisation".
The lines of jazz, garage rock and avant-pop are treated as completely fluid, allowing the band to inhabit innumerable identities in little more than half an hour. Across nine tracks, Christie and his dadaist comrades engage in intense exercises of repetition, feeding the listener loop after relentless loop in hypnotic swathes that muddle both the ears and the brain. The group's ability to hang on a polymetric phrase for longer than seems sensible – or even possible – initiates the listener into a new way of thinking about the tracks. The expectations surrounding how a song should be structured completely fall apart.
The track 'Algebra' presents the listener with a two-chord loop. Then, it presents that loop. Then, it presents that loop. And then, it presents that loop. All the while, ethereal improvised figures fade in and out of the aural peripheries, but that two-chord loop never lets up. Like an anchor surrounded by a boundless body of water, disturbed only by a few curious pieces of seaweed. They float by, causing no harm, while providing context. They let us know that this anchor is in the ocean, not in a swimming pool.
A conversation regarding Greater To Or Equal To The Bonk would be hollow without a nod to the importance of Christie's interpretation of rhythm.
"With different instruments playing together in separate meters, I enjoy how the stresses tumble over each other and often oscillate between consonant and dissonant rhythmic relationships… you end up with kinds of orbits where parts align and then move past each other… For me, I think about putting rhythms together in such a way that you almost feel suspended in one place for a while."
The backing tambourine of 'Trying On Oblivion' offers some insight into the matter. From the very beginning, the percussive backer is undeniably listless – floating in and out of time across the space of singular bars. Yet, despite this listlessness, it feels totally innocuous, or perhaps more accurately, completely natural; very at home, we just don't know where. "There is certainly an idea about rhythms that drift around each other," notes Christie. "The rhythms are a deliberate choice but it's hard to know how they strike other people."
It's the type of rhythm you've tapped out absentmindedly a hundred times before. The kind of thing drummed out with the fingers on the side of a suitcase whilst trying to recall the code that will open it. The agitated brass section on this track may even articulate the frustration one might feel in such a situation.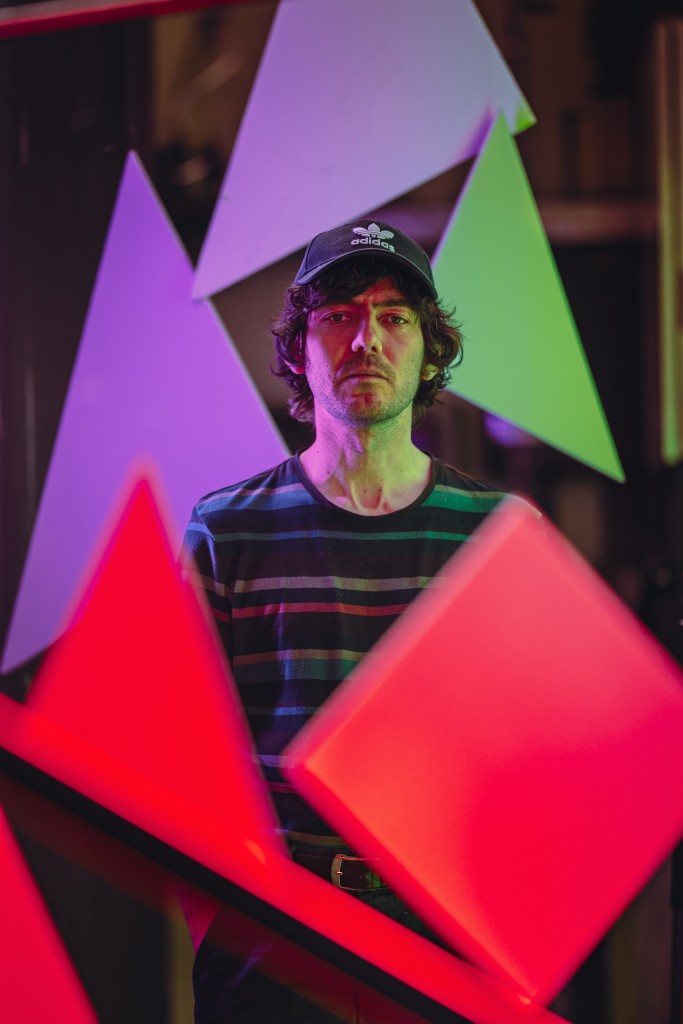 However, at the very heart of The Bonk's work is Christie's experimental approach to language; both the literal and the musical. Through the use of extreme repetition of lyrical and percussive phrases, Christie creates a sort of semantic satiation through which the meanings or contexts of phrases are altered or challenged. 'The Blueshirt Shuffle' – a standalone single released in May of this year – repurposes the cliches and tropes of disco tunes to comment on the right-leaning politics of Ireland. His political backslang portrays a tenaciously meaningless swapping of one conservative government for another, all backed by a pure groover of an instrumental.
Meanwhile, 'May Feign' takes on multiple blurry meanings across two languages within the refrain "I may feign". What is an ominously benign warning in one tongue becomes a double-barrelled affirmation of the self in another. Regarding this, Christie says, "I think of words as much as musical elements as anything else. And since I've always been attracted to music and sound as a way of making sense of things, I include words in the same category. I'm not intending it as a piss-take, but more of a revelling in it. Shared invented sounds that can transmit emotion blow the skull off me."
This is the crux of The Bonk. It's a project not only concerned with the language of rhythms but the rhythms of language; the conversations that can occur within and between both. The Bonk is the fascinatingly bizarre hybrid child of disassembled spoken meter and the memetics of melody; a tonally idiosyncratic marvel, of which we are to expect "more of the same, more of the different". Jack Rudden
Greater Than Or Equal To The Bonk is available from thirty-three45 now