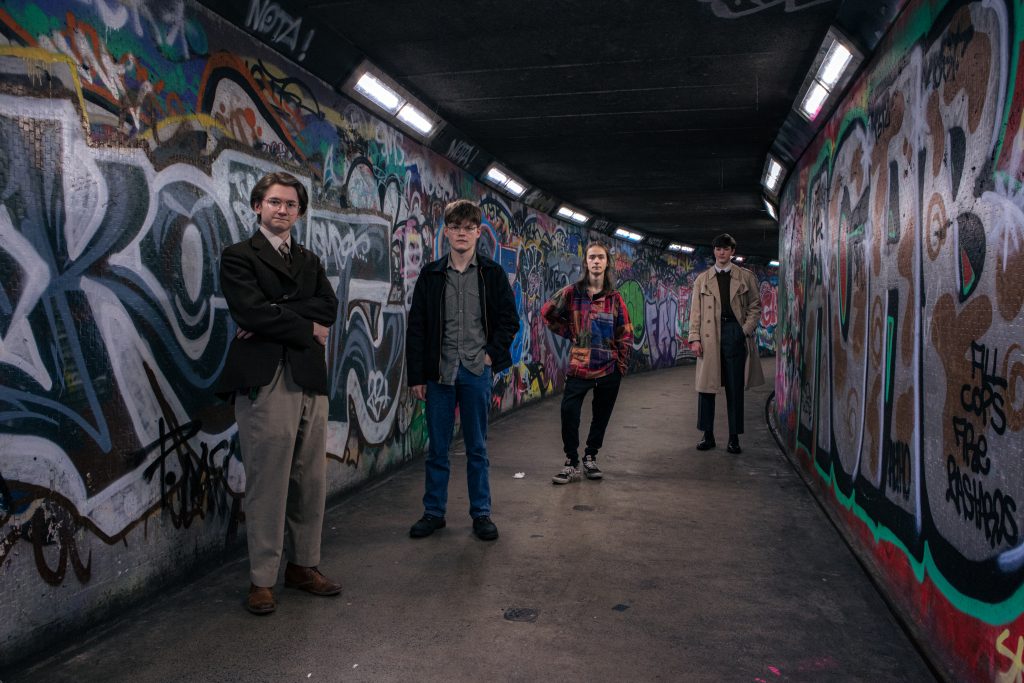 Photo by David McEneaney
You might have noticed in these pages over the past year the refreshing air of a heteroglot of brand new, guitar bands. One such act that's grabbed – and proceeded to mercilessly pulverise – our attention is Bangor quartet Stratford Rise. They've been together since early 2020, but it's still early days, playing live for over a year, but having only just performed their first date outside Northern Ireland in May.
"Gilla Band and a number of no-wave bands inspired our interest in incorporating noise into our songs," they tell us. Indeed, their debut single 'Water Running Through Faucet' came out last August, proving a maximalist blast of kinetic energy that, while immediately drawing comparisons to the aforementioned, doesn't quite yet show their full hand. "We've always been interested in the extremes of music, and we like to experiment with placing more abrasive sections into melody-driven songs. Sure enough, Stratford Rise are defined by contradictions, cranking tension between far-reaching extremes. Anxious fixations on minute details, and all-encompassing vagaries permeate their lyrical content, which tends to document "a lot of different characters, often in varying levels of crisis".
Their emotionally exhausting live show effortlessly flits between cacophonous, claustrophobic obscurantism and taut, glistening moments of clarity that float for a moment with a nervy, almost XTC or David Byrne-like melodic touch. Perhaps it's 80s King Crimson that's the closest jumping off point for the kind of music they're making. In debt to no fixed external place or time, lurching rhythms are offset by a sophisticated, but immediate pop sensibility. It's intense, physically moving head music, that, as much as it jerks and jolts, always grooves. With new single 'World's Fair' on its way amid a bunch of new material, keep an eye out for further dates. Stratford Rise are without a doubt one of the most exciting emerging guitar bands in Ireland at the moment. Stevie Lennox