Off the back of what looks set to be the Irish song and video of the year, 'Let Me Unlock Your Full Potential', Rachael Lavelle chats with Jack Rudden about romance, the myth of archery and more
Photos by Kate Lawlor
Sometimes an artist thrives on a prolific output. They will assure their presence in your mental real estate is safe with an unrelenting release schedule, while constant press and promo maintain a wider cultural relevance. It's a rather public practice of tenacious self-embiggening that seems to be an essential – if not slightly crushing – part of a life in the arts. Dublin's Rachael Lavelle is not this kind of artist.

Having released just two singles over the last four years, alongside a string of live videos, Lavelle has managed to keep a low profile whilst remaining a formidable fixture of Irish music. Lauded by critics, appearing on international showcases such as SXSW and lending her pipes to a track on Villagers' 2021 album Fever Dreams, it would seem that Lavelle has carved a singularly subtle path for herself and to great effect. Everyone that knows who she is knows that she is the business. She might be your favourite artist's favourite artist but what has she been up to in the four years since her debut single 'Perpetual Party'?

"I do some composing work and I drift in and out of an upper voices choir in Dublin called Dulciana – the director Judith Lyons chooses the most beautiful choral pieces," she says. "I listened to a lot of Astrud Gilberto, she gives me great comfort in times of worry. I want to live in her song 'Berimbau'. I don't understand any of the lyrics but it lifts my mood and calms me down in an instant."

The aforementioned "singular path" that Lavelle has carved extends far beyond her public image and penetrates the inner machinations of her work. Her music is meticulously crafted and ripe with delicate idiosyncrasies that reward repeated listens. Sat somewhere between the off-kilter, warbling synths of Jockstrap and the careening dreamy vocals of Julia Holter, Lavelle strikes art-pop gold on her newest offering 'Let Me Unlock Your Full Potential'.

"I started writing it at an artist residency in Lisbon in 2017, a long time ago," says Lavelle. "I thought I had left the residency with nothing to show as no work had been finished but actually many seeds had been planted, including the beat and melody for 'Let Me Unlock Your Full Potential'. I think it wasn't until I finished the bridge about the apparition of the angel that I started to make sense of the song." The single, produced by Lavelle and Ryan Hargadon, finds the artist contemplating the claiming of power whilst hunting and hoping for magical solutions to existential matters. The visual vocabulary of this hunting is prominent in the track's accompanying video, directed by music video maestro Bob Gallagher.

On collaborating with Gallagher, Lavelle says: "I have been a big fan of his work since I saw his genius video for Myles Manley's 'Easter Morning'. When I initially approached him with the song I told him that I had very elaborate references and expensive taste and that the budget was small, could he make it work?"
Images of archery across the world of art and storytelling evoke thoughts of the hunter and the hunted, desirer and desired, the powerful and the vulnerable. While Lavelle initially holds a vulnerable position on screen, the dynamics of power are gradually reversed over the course of the video. Shots inspired by Abramovic and Ulay's art piece 'Rest Energy' show the arrow turned on Lavelle's male counterpart, the angel that removes a bolt from Lavelle's heart runs for his life in the video's closing frames, accompanied by a number of men.
"Exploring archery opened a whole world of myth, which Bob was able to rewrite," reveals Lavelle. "Along with amazingly talented art director Sarah Flanagan, they created the fictional character of William Tell's wife, the sleeping princess who is pierced by Cupid's arrow and the archetype of the archer who steps into her power."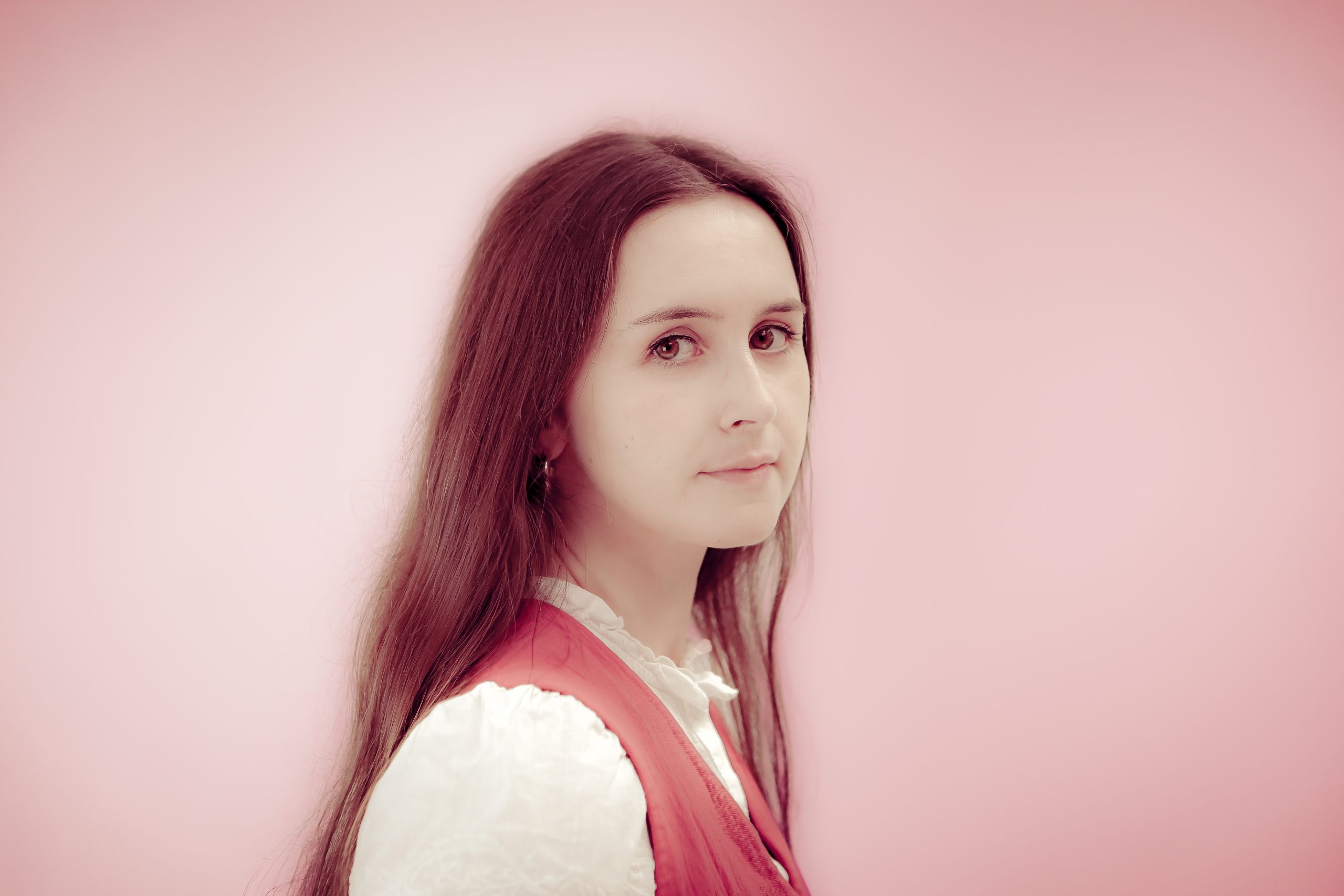 Power and the ownership thereof are perhaps the track's most palpable themes. We watch as a woman usurps dominance, or possibly reclaims what was once hers. The line "get your confidence from everyone you meet" suggests the power claimed may have been stolen to begin with. "Power for me is moving through fear by stepping into motion," says Lavelle. "Running towards the unknowable with a healthy dose of self-belief. The lyrics remind me to take a leap of faith: 'You have what you need, go little darling, swim!'"

Lyrically, Lavelle has always taken an experimental and sparse approach, allowing the listener to play join the dots and draw connections between scattered images. Her 2019 release 'Perpetual Party' holds this lyrical philosophy fast. Simple, but meticulously curated descriptions of the ordinary ("a warm bath/a cold pint/a good laugh") float in the ether and leave the listener to be the painter of the finished work. The sketch is there, but it's the listener's job to choose the colours. Lavelle comes through to add the finer dimensions. She delivers each line with surgical precision and controlled emotion, allowing flourishes to carry scenes of the mundane to haunting new spaces. The imagery across 'Let Me Unlock Your Full Potential' matches its predecessor for sparseness, but Lavelle vouches for a more tender link between the two tracks:
"They both live in romance! They both love to dream, to wonder and to long for something more."

Amidst all this – power, romance, archery – what is next for Lavelle? What does an artist known for making sporadic public moves do in the wake of such a realised creation? How does she unlock her full potential? "I will unlock it by toning it down on the procrastination and choosing to move forward," she says. "I am a hopeless romantic and I live with the notion of infinite time – the feeling that it will happen and it will come, whatever it will be, someday. Music is coming out very soon. Some gigs, too." Jack Rudden
Keep up with Rachael Lavelle here