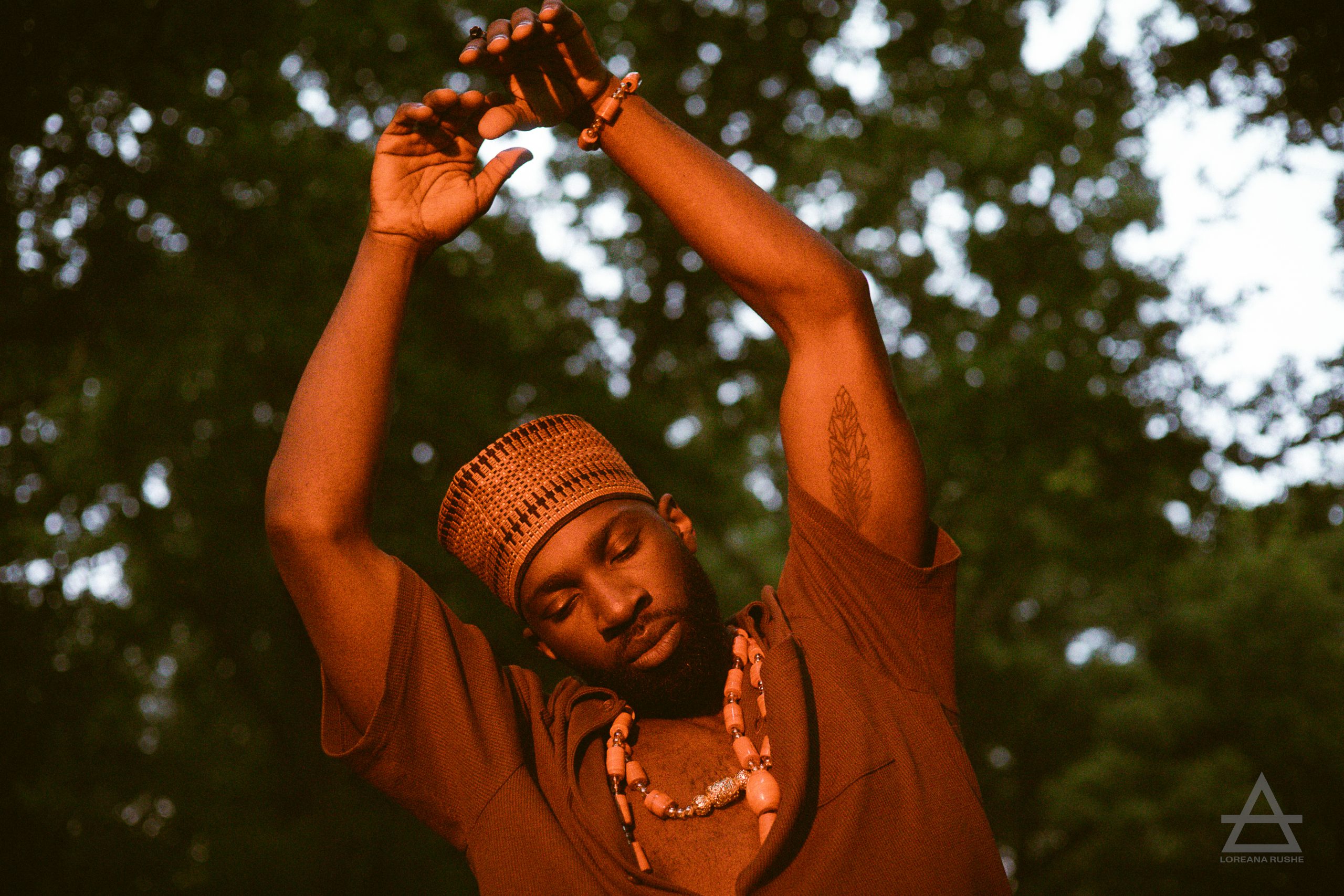 Featured as an Inbound artist in the Autumn issue of the magazine – which you can read below – Ṣelu is someone we feel confident is worthy of your attention and destined for great things. His new single 'For You' is a minimalist soul ballad dealing with the tribulations of being human, especially in this age of living vicariously through curated social media and the isolation of remote work. It's a song that essentially asks people to remember life isn't all about your personal achievement and what you choose to share online – it's your contribution to those around you and the difference you make in the world.
"The song is when reality hits and you realize you have to unplug from self importance, out grow your attachment to comfort and actually live YOUR life for yourself. Ironically that's how you join the world, in my opinion," says Ṣelu, "It's a we can't heal our planet till we heal ourselves type of scenario and we should have a great desire to come together to combat these challenges."
The concept of the video shows the sedentary lifestyle that people are expected to maintain on a daily basis including the isolation and loneliness of working from home resulting in a trip to the city centre with a real desire for connection and being in close proximity to another human. The beach scene works as an almost Icarus-like metaphor for the higher self trying to reconcile life alone, conveying that the post-pandemic world can be damaging for the soul if we don't share our lives with others.
The video was shot in various locations in Dublin and edited by Sean Montgomery Dietz with additional editing by Loreana Rushe. The song was written, produced and mixed by Sean Montgomery Dietz, performed by Ṣelu, transferred to analog tape by Shane Tobler of Crossroads Recording Kilkenny, mastered by Peter Montgomery and released officially by Anon Records.
Have an exclusive first look at the video below.
__________________________________________________________________________________
The time of Ṣelu is nigh. The Dublin based soul artist has been quietly delivering high quality singles over the last three years without a hiccup. After kicking off his 2020 better than most of us did with the release of his single 'Sweetest Thing,' Ṣelu has repeatedly demonstrated his ability to plunder the depths of his gorgeous pipes and return with straight bangers.
Musically, the man's work touches on contemporary artists like Frank Ocean, Blood Orange, and Childish Gambino. In particular, Frank's Blonde and Mr. Glover's Awaken, My Love provide the bedrock upon which Selu builds his kaleidoscopic melodies. But as with most artists, it's his less prominent influences that give his work its most intriguing moments. In this case, it's the channeling of the ghost of Fela Kuti and his irresistible rhythms that take already great songs and imbue them with an intoxicating sense of motion, passion, and energy.
While Ṣelu's vocals may be buttery smooth, it's the passionate delivery and earnest lyricism that lend his music a deeply endearing warmth and humanity. His collaborations with Uwmami are a testament to this. The first, 'Keep Your Head Up,' sees Ṣelu's voice swimming against an irrepressible electronic backbeat. A ghost in a late-stage capitalist shell; at one more moment soaring above and in the next being subsumed, all while urging the listener to keep pushing the sky away. A bobbing survivor urging others to keep their heads above the water. On 'Tug of War,' his second release with Uwmami, he locates his inner Tunde Adebimpe and delivers another searing performance with an enviable ease.
There's a good reason to be excited about whatever Ṣelu has planned next. His consistency is alarming, the beats are absolute bops, and the humanity at the core of his songs is unbelievably captivating. Savour every moment. Will Cagney-Murphy
Photo by Loreana Rushe