Live Reviews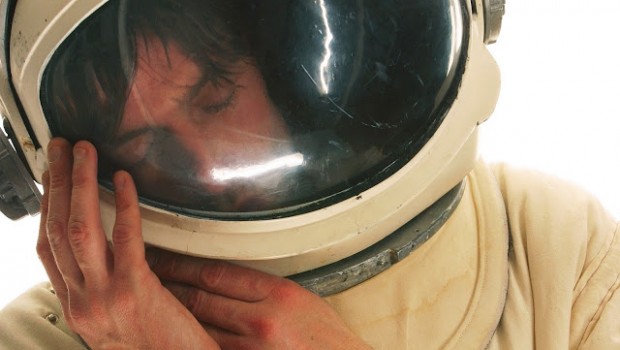 Published on August 15th, 2013 | by Justin McDaid
0
Spiritualized @ National Concert Hall, Dublin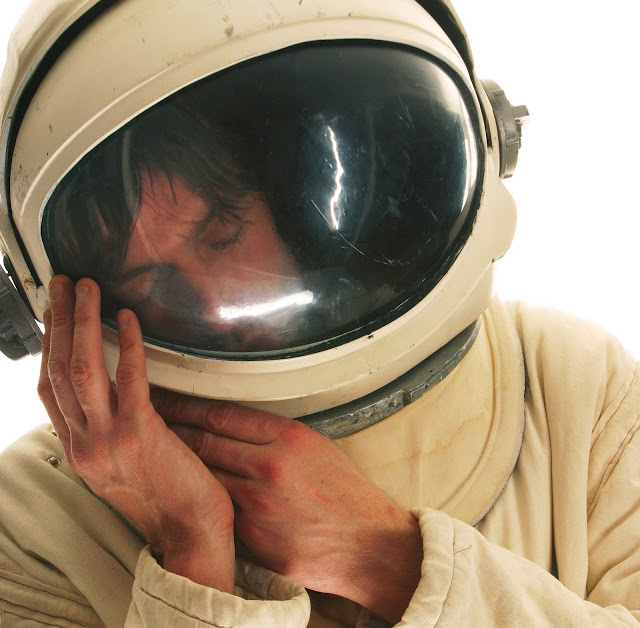 There was no small sense of anticipation in the run-up to this one. Not only did Spiritualized announce that they were playing their Ladies & Gentlemen We Are Floating In Space album in its entirety, they were doing so in Dublin's National Concert Hall with an orchestra, and it would be the only such performance of 2013. So, tickets were duly snapped up for what was a pretty low-key announcement, all things considered. As the more NCH-savvy members of the audience file in for the eight o'clock sharp start time, there is a palpable air of excitement in the ornate room that's certainly a novel setting for a rock'n'roll band. Yeah, that's right … rock'n'roll.
Even devoid of bodies the stage is jam-packed, with instruments and amps of varying size already giving an indication of what's to come. A cheer goes up as a horn section enters, followed by a choir, and finally a string section and percussionist, and then silence. Darkness descends and Spiritualized file out, with Jason Pierce decked in white like the troupe of singers behind him. From this point on we know where we're going as they kick off with the title track and an instant highlight, briefly seguing into 'Can't Help Falling In Love With You' before elevating it to a choral crescendo. 'I Think I'm In Love' flourishes from gentle noise chaos, until a signal from Pierce sees the choir join him, and the horns punch it towards its pounding, faux-Motown climax.
Pierce subtly conducts proceedings through the gig, particularly during the feedback-laden, noise rock freakouts of 'Electricity' and a rollicking 'Cop Shoot Cop'. The discordant horns and thunderous timpani of the percussionist double the power of the band's ordered chaos, as all heads – both in band and orchestra – look from each other to Pierce for a sign to emerge from these sonic onslaughts. These sections stand in strident contrast to the heart wrenching entreaties of 'Stay With Me' and 'Broken Heart'.
Seats in the venue continue to fill over the song cycle, as those who mistake the start time on the ticket as a guideline filter in, and the album run-through nears its grandiose end – they must have been kicking themselves. For all of the gospel-like harmonies of the choir, or the soaring strings at the back, album closer 'Cop Shoot Cop' sees the band indulge in a lengthy and layered extended noise finale that overshadows everything that has come before. Spiritualized make a statement, conducting their own inimitable orchestra of uproar that supersedes both setting and accompaniment; a standing ovation is deservedly given to this unique performance of what is arguably the band's best album.
They return for a brief encore of 'Out Of Sight' from Let It Come Down, again with fine orchestral embellishment, and finally bring things back to the gospel arena with 'Oh Happy Day'. It's certainly an experience – to see a band like this in an all-seated venue such as the NCH means that the crowd can only get so far as far as atmosphere is concerned. It does indeed have the feel of a recital, but folk unconsciously gyrate within the confines of their armrests and somehow the rows of cushioned seats don't lessen the impact of the delivery. Everyone is here for a glorified album listening party, and all the anticipations that the initial gig announcement augured are surely met, surpassed, and sprinkled with Spaceman dust. Of course, Spiritualized don't need all the bells and whistles to deliver the goods, but if they decide to go down this road again we'll be there with bells and whistles on. Justin McDaid
Stream Ladies and Gentlemen We Are Floating In Space below