Features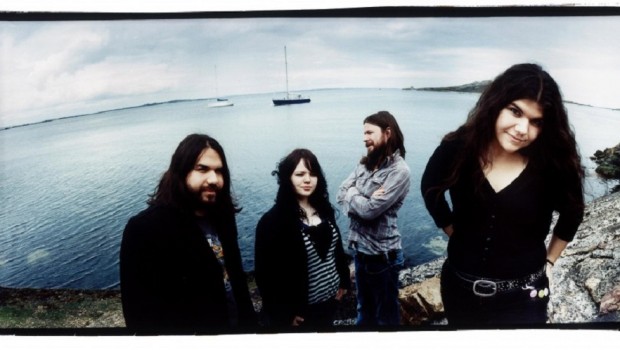 Published on December 2nd, 2014 | by Mike McGrath-Bryan
0
Interview: The Magic Numbers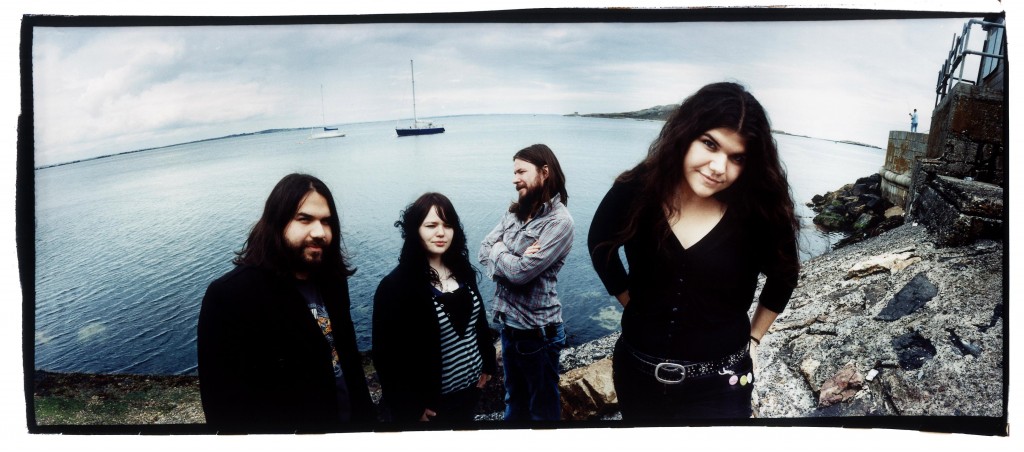 Currently on the road around Ireland, including tonight's Cork show at the Half-Moon, indie/pop quartet The Magic Numbers are touring in support of this year's album 'Alias'. TTA sat down for a quick chat with bassist/vocalist Michele Stodart to get caught up.
TTA: Fourth album 'Alias' released this past summer, how have you found the reception to it?
Michele: I think the response has been great so far. The proof is at the gigs, where everyone's singing along to songs from the new album. That's such a rewarding feeling.
Coming back from a long hiatus, and being between a lot of different personal events, how did your writing/creative process differ this time around?
After recording and writing three albums, we wanted to say something different this time as a band. Having gone through the experiences and life's constant changes within relationships – not least Romeo and I becoming parents – there were a lot of questions and inner turmoil for us to face in the making of Alias. For instance, I don't think songs like 'Shot In The Dark', 'Wake Up' or 'Roy Orbison' could've been written earlier in our career/lives.
How did you find returning to the studio and the process of recording after that time away?
We walked through those studio doors with a lot more energy and confidence this time around. It helped having the experience of producing three Magic Numbers records and my solo album under our belts.
And we knew what kind of record we wanted to make, so the recording process was a lot more instant than it had been previously. We'd set out to capture a moment, be it a live vocal between the three of us around one mic or the four of us rocking out together as if on stage. We wanted what we felt when we play together on stage – that adrenaline, passion and intensity – to come out of the speakers when you play the record. So it was the most enjoyable record to make.
As your sound has widened and taken in more influences, textures and collaborations for string arrangements, how have your relationships with each other as creators and performers changed?
We're able to focus a lot more on the final outcome of the sound together and not get hung up on what each of us is playing. We try to hear how it works together as a piece of music. By now, we know each other's strengths and we've started to bring these out a lot more. There's so many different sides to our band.
And following on from that question: how have the twin dynamics of being pairs of guys/girls and brothers/sisters moved along as you've all grown and matured?
Matured? Ahem. We've grown up that's for sure. It's actually quite cool watching each other grow in confidence as performers and musically it's the best we've ever been – we feel like a new band.
You set out on tour in Ireland early next month. Do you have any tour stories or anecdotes that stand out from your previous sojourns here?
Yeah, quite a few pickled livers in this band. Most places we tour tend to lead us astray. We did a string of dates which we ended up calling 'The Ambulance Tour' we've woken up a few times in hospital beds, speaking about waking up in beds. Apart from falling into 10ft ditches, diving fully clothed into a lake and running away from police cars, we love touring Ireland.
Your UK and Irish tour earlier this year took in a lot of more intimate venues, places like churches – how did the responses on that tour differ from the usual crowd reactions?
That tour was a turning point for the band: playing in churches to seated audiences in places we had never played before was an eye opener. We realised that in all our years of doing this, we'd never done an acoustic tour before, so we rearranged a lot of the songs to fit into these intimate surroundings and some of that has actually snuck into our live electric set. One of the exciting things about songs is that there's no definitive version: every night it's different.
You're touring Ireland to help close up 2014. What's next for the Magic Numbers?
We really want to tour this album for as many people to hear and fall in love with it. So we plan on touring the States in the new year. Would love to support Neil Young again (we did some European dates with him and Crazy Horse in July), going back to Australia also. Plan is to focus on the places that has showed us a lot of support over the years like 'round South America and Scandinavia. I'll also be recording my second solo album which will come out sometime next year. So you can't get rid of us, we're here forever.
The Magic Numbers play the Half Moon Theatre in Cork tonight, doors 8.30, admission available on the door. Tomorrow night, the Numbers hit the Academy in Dublin and on Thursday, they head to the Limelight in Belfast.