Live Reviews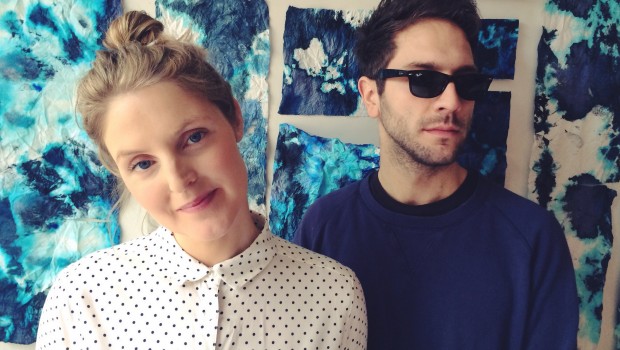 Published on March 3rd, 2015 | by Ian Patterson
0
Snowpoet @ The Little Museum of Dublin
"Music is the wine that fills the cup of silence", King Crimson's Robert Fripp once observed when the poetic muse had taken hold. Or perhaps it was the wine. Regardless, Fripp would doubtless have approved as music, wine and silence, in various combinations, were all in good supply at Snowpoet's Dublin concert.
The concert was part of music production company and record label Ergodos' series of specially curated concerts sponsored by Santa Rita, the legendary Chilean wine makers, whose stunning red and white wines on offer at the reception teased loose the tongues and gently flushed the cheeks of the one hundred and fifty or so people who crammed the rooms of The Little Museum of Dublin, just off St. Stephen's Green.
The Little Museum of Dublin is a wonderfully eclectic celebration of Dublin's past; the storied twentieth century to be precise. The historical bric-a-brac on display includes old Guinness ads, photos of Queen Victoria's visit to Ireland and an Aer Lingus poster boasting an £11 round-trip between Edinburgh and London. There are old sepia photos of ragamuffin street kids, huge portraits of World War I soldiers with ghostly eyes, yellowed newspapers announcing De Valera's death, photos of Thin Lizzy and an absurdly young looking U2. It seems an odd venue in some ways to be hosting a concert series of largely contemporary music.
This current Santa Rita series has seen concerts by cellist/electronics musician Kate Ellis, the duo of baroque violinist Maya Homburger and jazz bassist Barry Guy, woodwind instrumentalist Sean Mac Erlaine of This Is How We Fly fame, and traditional fiddler Toner Quinn. The final concert on March 25 features vocalist Michelle O'Rourke, who will present a song cycle inspired by Dublin's female intellectuals and activists in the years prior or the 1916 Rising. It's a series as diverse and as fascinating as the historical flotsam and jetsam of The Little Museum of Dublin.
The penultimate concert in the Santa Rita 2014/2015 series features the London-based group Snowpoet: Dublin vocalist Lauren Kinsella, bassist Chris Hyson and keyboard player Matt Robinson's music is a celebration of song form that embraces melody, harmony, lyricism and space.
In the candle-lit drawing room, against the backdrop of two towering Georgian windows, the trio quietly unleashes its music. Robinson's softly voiced gospel-tinged keyboards underpin Kinsella's ethereal delivery on 'If I Miss a Star'. A similar lulling tempo characterizes 'Glad to Have Lost What I Fought for Again'; founded on a bed of sparse bass and sympathetic electronic pulses, Kinsella's vocal cadences glide with something of Bjork's haunting melancholy.
There's none of the non-syllabic vocal idiom that Kinsella has crafted in such diverse groups as Thought-Fox and Blue Eyed Hawk, or in her exhilarating collaboration with Swiss drummer Alex Huber – an improvisational flare that has brought her many admirers in improvised music circles. Instead, the beauty of the singer's exceptional tone and articulation is foregrounded during a set of intimate songs.
The common thread, however, in almost everything that Kinsella turns her hand to is poetry: Ted Hughes, T.S. Elliott, W.B. Yeats and Seamus Heaney have all fired Kinsella's imagination in the past. Here, Phillip Larkin and E.E. Cummings' words provide the grist to Kinsella and song-writing partner Hyson's mill on several numbers. A lyrical  bass ostinato goes round and round on Larkin's 'The Dancer' while Kinsella sculpts the lines – 'the moon, the anchorless moon go swerving down at the earth for a catastrophic kiss' – with aching gravitas. The sound of rain announces 'Alive with Closed Eyes', a dreamy slice of minimalism inspired by Cummings' 'I Will Wade Out.'
Snowpoet weaves its very own poetic contours on completely original material, notably the delightful 'Mermaid', which weds hypnotic, swirling keys and Kinsella's arresting lyrics. Hyson's 'Like a Bird', originally written for pianist Kit Downes, seduces with a sotto voce, music-box charm. A mantra-like bass motif and a circular piano phrase frame Kinsella's emotive delivery on the pretty, introspective 'Always.'
An absorbing set closes with another Larkin-inspired piece. 'The Old Fools' is one of Larkin's bleakest poems: 'At death you break up: the bits that were you start speeding away from each other for ever…' Snowpoet's music, however, bestows grace on the sad, elegant lines, evoking the Joni Mitchell lyric about there being 'comfort in melancholy.'
With its EP gaining positive reviews and BBC Radio championing the group, Snowpoet is making strides with its seductive indie ambient-folk – a musical balm that ever so gently lifts the spirits. The fine wine may have played its part, but regardless, the effect of this evening in The Little Museum of Dublin recalls a line from a poem by Henry Wadsworth Longfellow:
'And the night shall be filled with music and the cares that infest the day
Shall fold their tents like the Arabs and as silently steal away.' Ian Patterson