Live Reviews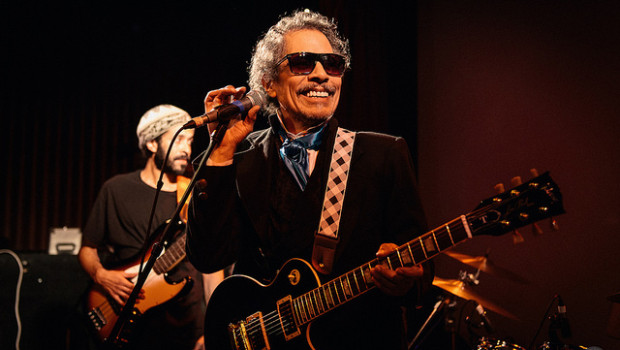 Published on February 21st, 2016 | by Conor Callanan
0
Shuggie Otis @ The Sugar Club, Dublin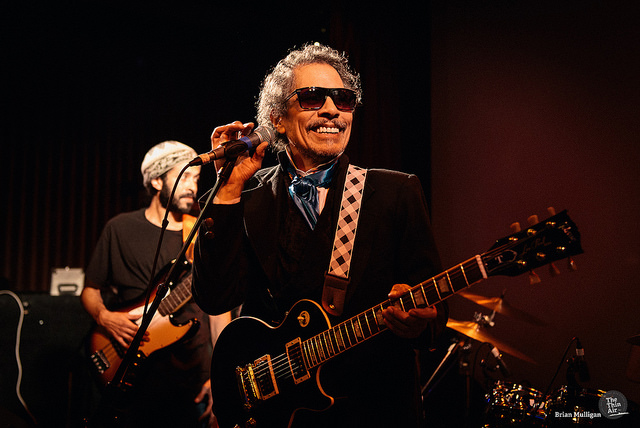 With a variety of funk and soul sounds emanating from the Sugar Club's sound system, the scene is well and truly set for the highly anticipated return to Dublin, of guitarist, singer-songwriter and multi-instrumentalist Shuggie Otis.
Born Johnny Alexander Veliotes Jnr. in 1953, the young Otis became a member of his father's backing band when he was only 12 years old, and just three years later the youthful guitarist accompanied renowned musician Al Kooper on his 1969 LP Kooper Session. Otis' status continued to gather pace courtesy of his Freedom Flight and Inspiration Information records, the former of which included the hit 'Strawberry Letter 23'. After spending the remainder of the '70s as a session musician, it wasn't until the re-release of the latter of those albums, on David Byrne's Luaka Bop label, did Otis' cult-like following begin to resurface.
With an expectant full house in attendance, Otis and his band casually stroll onto the rather intimate stage surroundings of the Sugar Club. Clad in dark velvet pants, neckerchief and sunglasses Otis oozes with the style, confidence and suaveness of a hipster wannabe half his age, one who more often than not, would look particularly foolish in the same get up. Joined tonight by his son Eric (bass), brother Nick (drums), Albert Wing on tenor sax/flute and Swang on keyboards/backing vocals, the night begins with a few technical issues.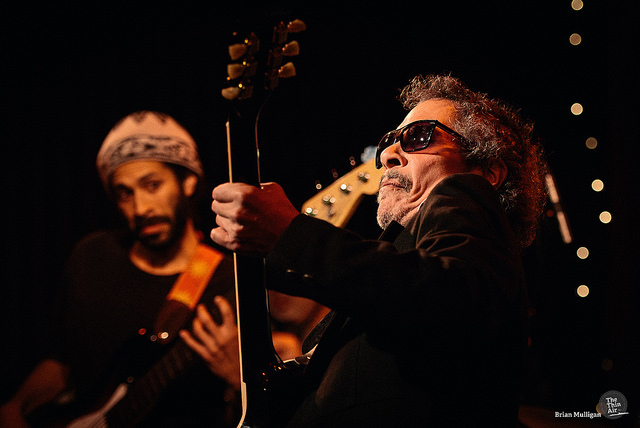 Not wishing to be held back the band kick off with the funk laden vibes of 'Tryin To Get Close To You', yet sadly those sound gremlins still appear throughout 'Miss Pretty', due to problems with Otis' guitar. There is a stop in play after Otis realises his amp is acting up and he rather slurrily seeks assistance from the soundman, who after a quick inspection and the flick of a switch has us back in business.
One can't help but imagine being an extra in a Budweiser commercial during the bluesy 'Sweetest Thang', as its slow and swaying essence mixed with Otis' guitar playing and Wing's sax solo, helps make it an early highlight. The loitering pace continues with 'Wings of Love', which at times edges closer to something resembling an '80s montage a la Top Gun, courtesy of the combined guitar, sax and key solos. The funk fuelled dance times return with 'Doin' What's Right', a track that Michael Jackson must've listened to more than once when composing 'Don't Stop 'Til You Get Enough', as all those standing are moving various parts of their anatomy every which way
After a brief exit the fivesome return and as the opening chords of 'Strawberry Letter 23' radiate over the PA system, the crowd's reaction says it all really, and during final number 'Ice Cold Daydream' the fervent levels of the audience rise rather emphatically. Shuggie and his band of soul brothers know full well they are a collective that can get any crowd animated and from their vivacious performance, more so during tonight's encore, they let Dublin have it all, and then some. Conor Callanan
Photos by Brian Mulligan