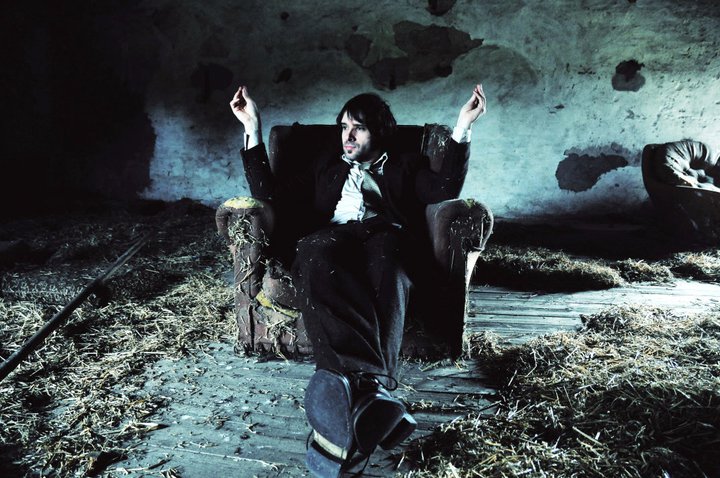 In the first of a new feature, we implore Derry singer-songwriter Chris McConaghy AKA Our Krypton Son to take us through ten songs that irrevocably formed his not only his taste in music, but also his approach as a songwriter himself. Bowie, Cave, the Floyd – below is an aural insight into one of the finest music-making minds in the country.
The Beatles – 'There's A Place'
"An underrated belter from their debut. Introspection in a pop song in 1962? Why, yes."


Rush – 'Tom Sawyer'
"Legends. The song that made the 13 year old me want to be a drummer. I became a guitarist instead but that's another story."


Elvis Costello – 'Town Cryer'
"Beautiful sulky balladry from my fave EC album."


Harry Nilsson – 'As Time Goes By'
"The song. The voice. The way he swans in late looking like Worzel Gummidge. The way he casually tosses the lyric sheet aside when he's done and (probably) heads to the bar. Fantastic."


Tom Waits – 'Take It With Me'
"The finest ballad he's ever written, I reckon. Devastating stuff."


The Beach Boys – 'Caroline No'
"Swooning. Check out the middle eight. A big influence."


David Bowie – 'We Are The Dead'
"When I first listened to Diamond Dogs, I didn't realise how good this track was till a good friend of mine pointed it out. Consequently, it reminds me of him."


The Auteurs – 'Child Brides'
"A brilliant track from the album After Murder Park. A great, great album it is, too. I didn't realise the band even existed till last year."


Nick Cave & The Bad Seeds – 'Straight To You'
"Great video. Great song. One of my favourites ever. Ever."


Pink Floyd – 'Echoes'
"A big deal for me when I first learned the guitar, this track. Classic bit of footage. Is there a better way to wile away 24 minutes 6 seconds? I think not."


Our Krypton Son is signed to Smalltown America records.
Listen to his music here.