Articles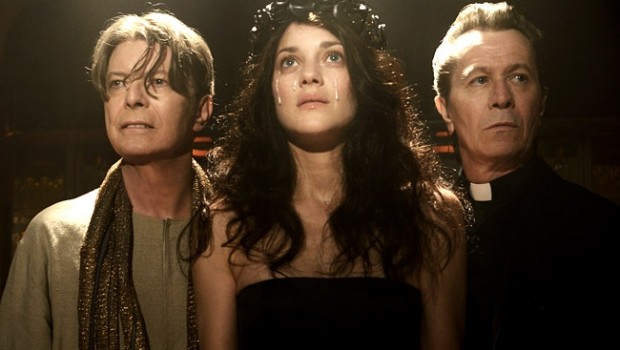 Published on May 10th, 2013 | by Brian Coney
0
The Round-Up: 10/05/13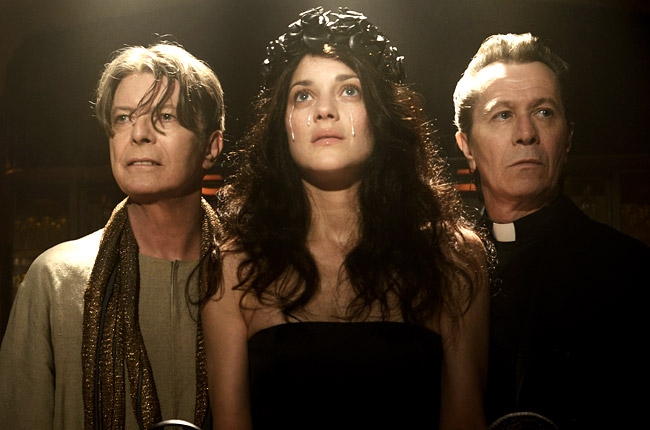 The very first of what will be our weekly retrospective on what's been happening in the music world – both local and much further afield – this week's Round-Up is a decidedly English affair…
Bow Down
As has often been his way for five decades now, David Bowie got into a spot of bother on Wednesday for the religious imagery in his video for his latest single, 'The Next Day'. Featuring the sixty-six year-old as a Christ-like figure, the video was taken down from YouTube for supposedly breaching its Terms of Use. It has since been returned with an adult-only rating. Assuming you're an adult, and you're interested in what all the fuss is about, check out the video (featuring none other than Gary Oldman and Marion Cotillard) below.
___
Savage Altogether
Released on Monday via Matador records London all-female post-punk quartet Savages released their massively anticipated debut album, Silence Yourself. Currently sitting at 85% ("universal acclaim") on music aggregate site Metacritic. Whereas the likes of Stereogum named it their Album of the Week, the NME reckoned, "Savages are so hysterically overprotective of their image that music is their only message".
Read our review of the album here.
___
No Looking Back
Alan McGee, who signed Oasis, My Bloody Valentine and Primal Scream to his label Creation Records, has announced that he has launched a new label, 359 Music. Whilst he is yet to sign any artists, McGee announced earlier this week that he is happy to take submissions. "If you're an artist and want to be considered for 359 Music, send an MP3 to infoat359music@aol.com and I will personally listen," the fifty-two year old Glaswegian said. Worth a shot, eh?
___
Looking Back
Last night (Thursday) at a show in Boston, legendary alt-rock band The Breeders reunited with former vocalist/guitarist Tanya Donelly. Donelly, also formerly a member of Belly and Throwing Muses, performed the band's cover of the Beatle's 'Happiness Is A Warm Gun' with the present-day line-up, who are currently on tour to commemorate the twentieth anniversary of their album Last Splash. Donelly – who co-founded the Breeders with Kim Deal – left the band in 1992 to pursue her music with Belly.
The Breeders play Belfast's Limelight 1 on Saturday, June 15.
Watch Donelly's performance with the Breeders below.
___
A Blurry Past
Just today (Friday) Blur's second album Modern Life Is Rubbish celebrates its twentieth anniversary; a somewhat overlooked classic latterly overshadowed by the colossal success of Parklike, released only a year later. Featuring singles 'For Tomorrow', 'Chemical World' (below) and 'Sunday Sunday' it saw the band break away from the Baggy-influenced 1991 debut Leisure, working towards a much more lateral and ambitious approach. Two months ago, the English four-piece announced that they will play the unique surroundings of The Irish Museum of Modern Arts in Kilmainham, Dublin on August 1. Tickets are available from Ticketmaster.
___
Five new albums worth your while:
Deerhunter – Monomania

Beaches – She Beats

Talib Kweli – Prisoner of Conscious
Van Dyke Parks – Songs Cycled
Savages – Silence Yourself
___

Stream:

Lust For Youth – 'Breaking Silence'
– Swedish no-wave artist Hannes Norrvide, from his new LP, Perfect View.
MINKS – 'Painted Indian'
– Boston indie-pop band. From their second album, the Clientele.
A Hawk and A Hacksaw – 'You Have Already Gone To The Other World'
– gyspy folk band; taken from their new album, You Have Already Gone To The Other World
Brother JT – 'Somebody Down There' –
– from the Thrill Jockey-released The Svelteness of Boogietude, out on May 14.
Figure of 8 – 'Blue Velvet' (Remix)
– new remix of Lana Del Rey track by Belfast-based electronic producer Demot McGowan aka Figure of 8