Features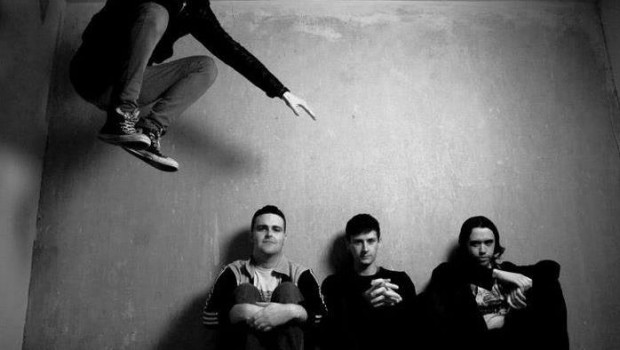 Published on June 10th, 2013 | by Brian Coney
0
Tied To Machines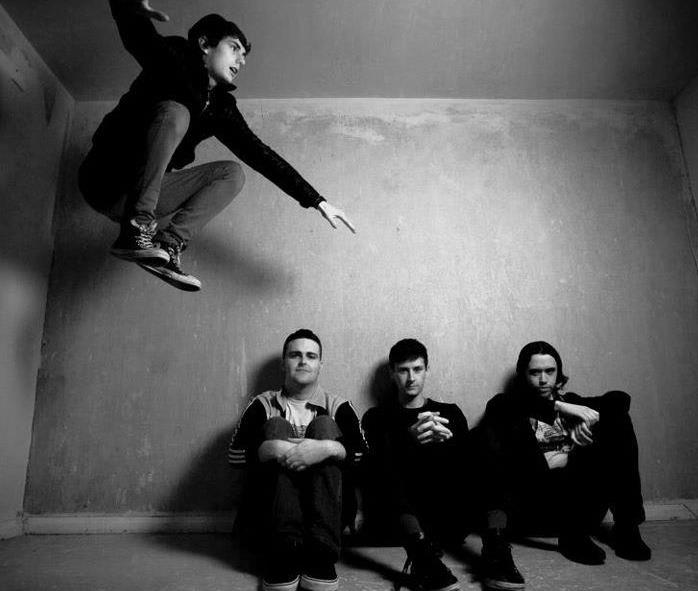 Having been taking some well-earned time off to refuel the machine, Banbridge hardcore quartet Tied To Machines are on the brink of returning in fine fashion. Talking riffs, album number #1 and the so-called music scene, we catch up with Edward Henry (frontman) and Jordan (guitarist) from the band to get the lowdown on the ground they've covered, the album they're making and where they want to go.
__
Hey guys. You've been keeping your collective head down for the last few months – what's currently afoot in the Tied To Machines camp?
Edward: "Well, at the minute, we're waiting on our drummer coming back from uni as we have got a tonne of writing lined up and scheduled for the summer. It's going to be a load of writing – we're just going to lock ourselves a way for a couple of months, put all the riffs down and all the ideas down and hopefully have enough for an album."
Exciting times. I think it's fair to say that you pretty much defy comparison in the local scene. There are some that you certain traits with but, by and large, you do your own thing. Do you think there is a music "scene" in Northern Ireland at the minute?
Edward: "No, I don't think so. It's really weird… I think there are a lot of people who know each and there are a lot of nice people who go to gigs but I think the problem is that everyone kind of gets mixed in with everyone else. There are not enough bands to have a proper hardcore scene, and there's just about enough to have an indie scene. In terms of our type of style, generally speaking, I could probably rhyme off five bands and that's it."
Jordan: "Yeah. If you look at the likes of Lantern for a Gale, who we've played with a bit: while we're pretty heavy in terms of riffs and everything, we still manage to bring in a bit of melody and stuff. Lantern, on the other hand, just beat your face in. So usually when we're playing gigs, we change the set-up depending on who we're playing with. One night we can be slightly poppier than the night."
You've always been about getting out there, gigging lots and having a real "getting the job done" mentality. Where does that stem?
Jordan: "Well, you can have all the drive and everything in the world but if people don't want to accept it then it's not going to happen. We have some way to achieve the same kind of popularity as say LaFaro here."
Edward: "I think that's one thing we have taken form playing here – that mentality of "getting out there". No disrespect to LaFaro but I don't think that we're colloquial enough to apply as being in the same vein as them. I don't think that the people who get them really get us – we don't seem to have the same appeal. They have their crowd that they know will show up to a show and that has taken several years – two albums of awesome riffs and working with the people in the North to get to know it. That's essentially what we're aiming for – and then some, hopefully."
In terms of your actual music, there's obviously quite a lot of venom and bottled-up disdain there. Where does that stem from?
Edward: "We just sit for hours, jamming stuff out and it comes from just practice, rather than "I'm going to write a riff." I think in terms of the lyrics and what they're all about, let's just say we grew up in Banbridge. Don't get me wrong: it isn't a bad town and there are plenty of nice people there but unless you're a certain type of person, shall we say, there's nothing for you there. That mixed with listening to Every Time I Die, The Ghost of a Thousand and The Bronx is a recipe for riffs."
That it is. In terms of the songs you are currently working on, how do you think you have progressed and continue to progress from your last EP, Carla?
Edward: "We're planning more than just "riff, chorus, bridge" but there's still riffs all over the place and our own little brand of weirdness is still present. We intend to release a single and then the album. Ultimately, I think we want to leave people with a definite, resounding idea that we have a certain sound that we want to portray and that we just go for that."
Jordan: "Yeah, we got that sort of got across on Carla but not to the extent that we would have liked."
Edward: "I agree. Whereas Carla wasn't written at once, the new material is being written as one unit and with the same thing in mind. We want all our records to metaphorically kill you, so to speak. If Carla was like being bludgeoned with a bat we want this one to be like being stabbed by an ice-pick."
Jordan (laughing): "Yeah! Seriously though, we're aiming for a ten-track album and as much as we really want to mention who's recording it and where, we can't at this moment in time. In the meantime, gigs, gigs and more gigs. We couldn't be more ready to get back out there."
Tied To Machines play Belfast's Pavilion Bar on June 21st and Voodoo Bar on July 4.
www.bandcamp.tiedtomachines.com