Articles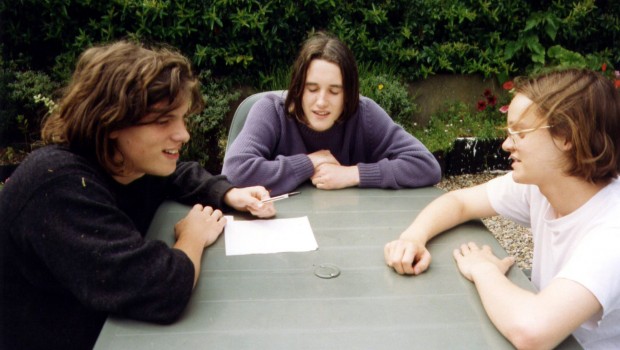 Published on July 19th, 2013 | by Mike McGrath-Bryan
0
Everything Sucks #002: Sweet '95 – The Retortening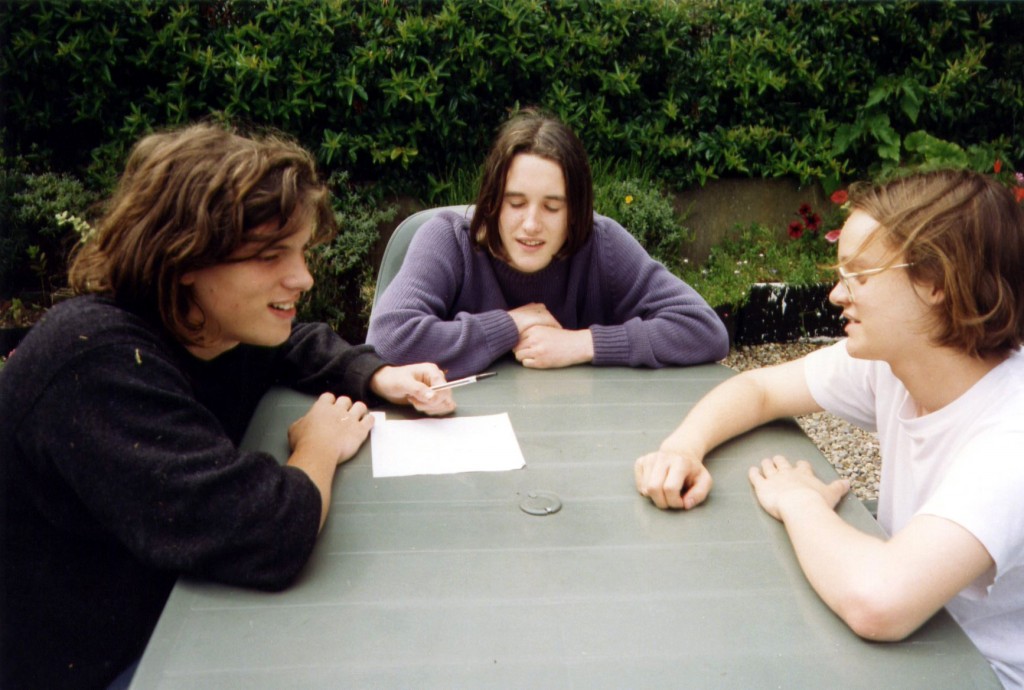 Looking at Dan Hegarty's column on 1995 recently here on this site, I found that, for all the reminiscing on things like Britpop (which sucked, by and large, not that we knew better) and the WWF of the day (more on that later), it was summarily A Very Good Time for Irish music. Not as fervent and fertile as today's jubilant mass of DIY gigs and indie labels, but a far cry from the marginalisation of independent and non-commercial music that had gone on a generation previous, where people like Phil Lynott were thrown out of the showband system that he and others like him would later go on to play a major part in killing. But I digress.
Incensed at the inclusion of the Frames on any list of merit at the expense of so much rad stuff, I submit to you some Irish tunes from '95 that don't bear forgetting.
Therapy? – 'Stories'
Sweet Irish tuneage was everywhere in 1995, and it didn't get any sweeter than Therapy?'s Infernal Love, an album and band that usually get left out of every arse-kissing "top Irish artists" list for reasons entirely beyond my puny cognitive abilities. An absolute headcase of an album, that threw every post-Troublegum commercial expectation out the window and to a Scarface-style watery death. Scarface being a close comparison – this LP oozes sneering sarcasm, self-indulgence and unfettered disregard from every quilted, red, velour orifice, but also a bold and ambitious experimental streak with the help of David Holmes, pinballing violently from the moshtastic 'Epilepsy' and snarky 'Stories' to shit-eating-grin-toting Hüsker Dü worship like the bananas 'Loose' and a reverent yet entirely deranged cover of 'Diane'.
Ash – 'Girl from Mars'
The delightful ascent of Ash to international superstars was well underway in 1995, the scruffy Downpatrick teens smacking of Undertones naiveté and post-Nirvana weariness in equal measure, and even then, nascent pop genius Tim Wheeler was on the ball, with 'Kung Fu', 'Angel Interceptor' and the gargantuan 'Girl from Mars' taking hold of the public conscience with a bubblegum grip that proved equally as sticky long after the initial flavour had faded. Tragically aged videos aside, 1995 remains a benchmark year for one of Ireland's most important and enduring pop exports.
Primordial – 'Here I Am King'
Causing far more profound tremors in the inner circle of Irish metal in 1995 were Dublin black-metal veterans Primordial, another band casually ignored in any and all best-Irish-band lists (because apparently we HAVE to make room for Van Morrison and The Corrs somehow) despite being a huge international success. Finally preparing their debut long-player after seven years, Primordial laid down an important foundation for Irish metal going forward with Imrama, balancing Nemtheanga's serrated and abrasive vocal with a knack for beautiful, understated melody that leaves the listener in awe. Devoid of pretention, and wonderfully produced, this is a must-have for all students of Ireland's contemporary musical oeuvre regardless of genre preference.
Rory Gallagher – 'Follow Me'
Life being what it is, every good thing that arises seemingly being countered with bullshit or misfortune at least two-to-one, and with the rise of such quality from the Irish underground came the passing of one of its greats, as blues-rock legend Rory Gallagher, who flew the flag for Ireland's place in rock 'n' roll like few others, succumbed to MRSA in June in 1995. Here's a look at him and the band at the height of their powers at a hometown gig, for a sad reminder of what one of the founding fathers of Irish rock brought to our collective table.
That's but a small sample of the '95 tunes both time and the media forgot. A cursory look at the Irish Metal Archive, DIY Irish Hardcore and elsewhere will unveil more gems, but I'd like to finish on the semi-humourous mood this column is attempting to establish.
Bret Hart vs. Jean-Pierre Lafitte
Bret "The Hitman" Hart, despite being a prodigiously-talented athlete and entertainer, was given the short end of the stick as WWF champion. With the WWF dying on its arse in the ratings and U.S. live arenas, and devoid of both a coherent creative direction and star power, it was down to (and testament to) his appeal to international audiences to help the Federation limp along until they no longer needed his services. This didn't stop everyone else around him from either sucking out loud or just not being motivated. The former sums up the following enterprise: the WWF is invaded by a pirate like they still existed in 1995, pirate steals the champ's jacket (GASP), champ is apparently unable to afford a replacement (GASP!) and thus fights for custody of his now-former ring gimmick. Years, and years of this, and Big Daddy stinking up ITV before it, is why wrestling is still looked down on just about everyone. Enjoy.