Live Reviews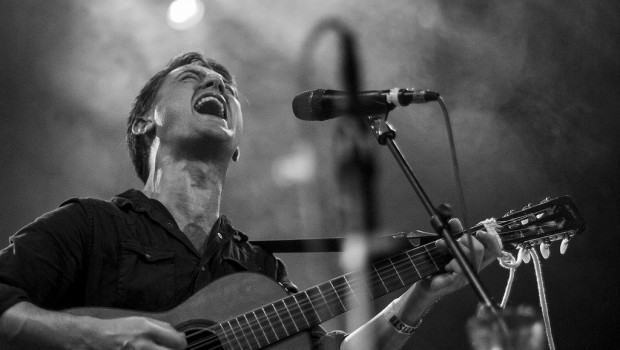 Published on August 29th, 2013 | by Ian Pearce
0
Festival Diary: Way Out West 2013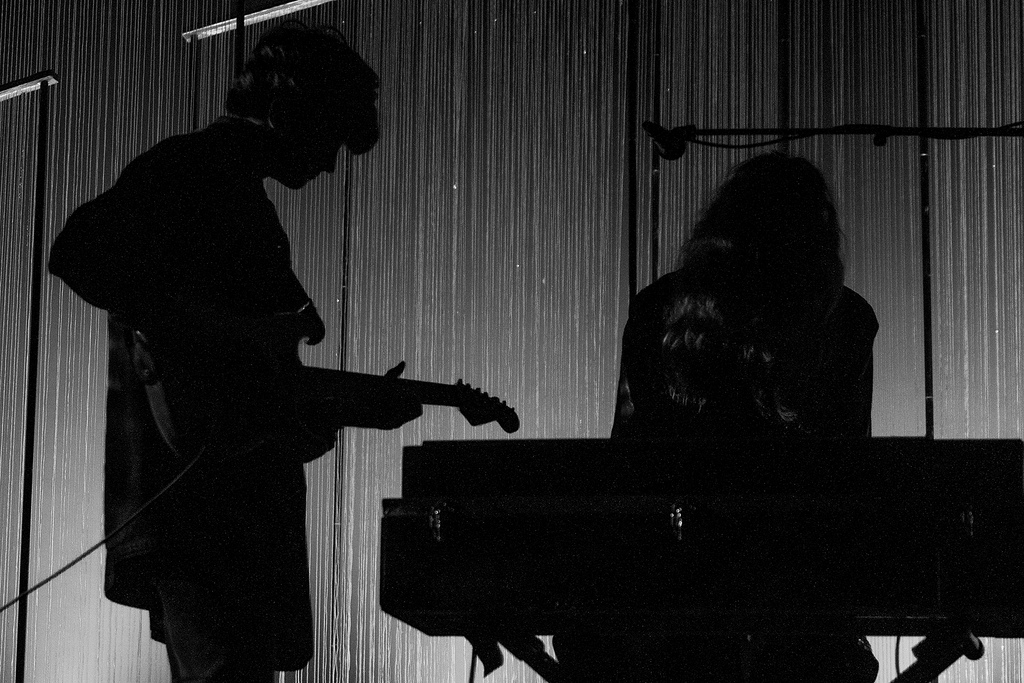 In its seventh year, Way Out West has grown to one of the biggest music events in the Swedish calendar. Held every year in the city of Gothenburg since 2007, it is only the second time it has been run over three days. The festival is divided into two parts Way Out West (WOW) and Stay Out West. The former is held in the west side of the city in Slottskogen the city's biggest park, the latter at selected venues around the city throughout the day and night. Being Swedish it is also environmentally friendly. Serving only vegetarian food to staff, artists and festival goers because of this it has earned a KRAV certification.
The main festival has three stages: two large outdoor stages – Flamingo and Azaela – and a large indoor tent stage, Linné. On the Friday afternoon a dance space is opened up for a club called DTS#WOW where synth pioneer Giorgio Moroder is headlining. The stages are all pretty close to each other so it is very easy on the feet with less wandering around. You are prohibited by law to bring alcohol outside the beer tent which is very much like drinking in an airport lounge before a flight. This was my first time at Way Out West. Starting on a wet Thursday afternoon the first act up to see was Crystal Fighters (below). I knew only one song of theirs 'I Love London' on Kitsuné. Call me old fashioned but when a guitarist walks out on stage bare chested when it's fairly cold and pissing rain, it is an uphill struggle to win me over. Swedish act Daniel Adams-Ray I gave some time while waiting. He had an interesting stage set up but his music was just too bland and inoffensive for my ears. The rain cleared.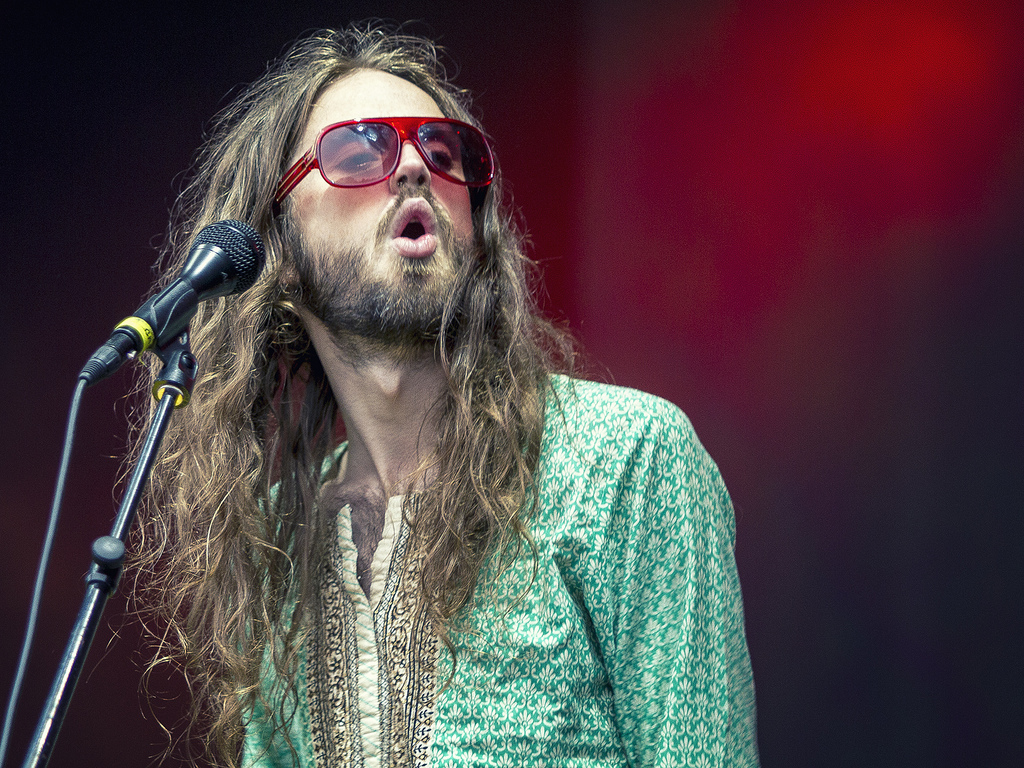 Alabama Shakes were the first to impress. I hadn't heard much about them but the lead singer Brittany Howard (below) blew me away. Putting in such energy and soul into her performance. Her face and body contorting with every word. She performed the shit out of that stage – a real photographers dream. The band stood and played.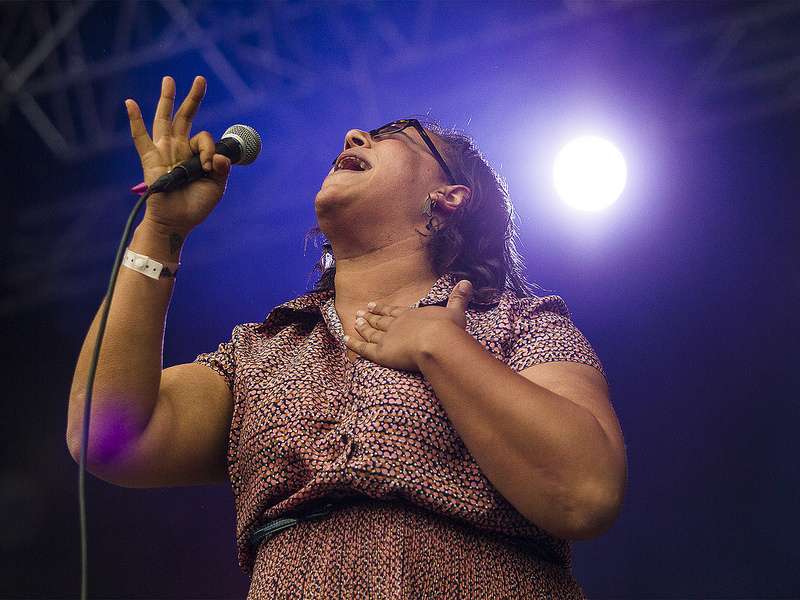 Omar Souleyman (below) from Syria was next up at Linné. After being in the national news over VISA complications was granted permission to perform the night before. No matter what the outcome, it is not often you get to see one of the top artists from a region of the world you only know from the news.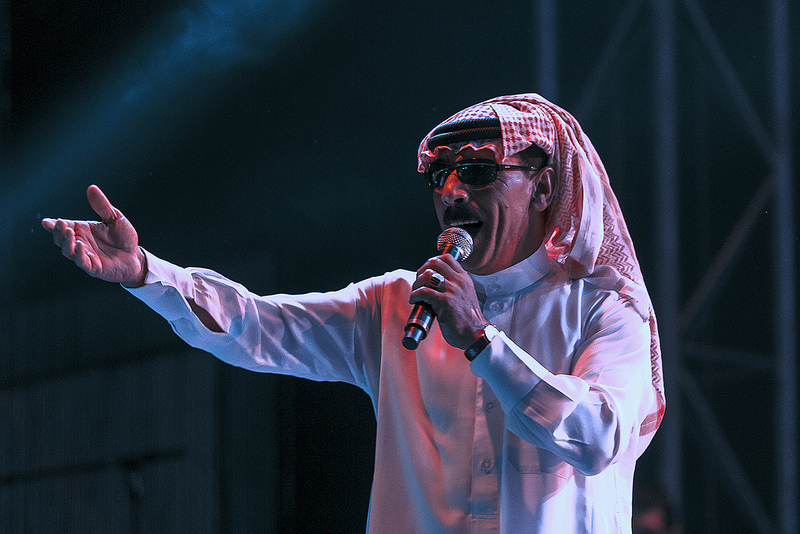 Before Tame Impala were to play on on the Azaela stage the news of Neil Young And Crazy Horse's cancellation of their tour was broadcast on the screens. A member of Crazy Horse had an accident and called of the rest of the tour – a big let down for the crowd. To the organisers credit though they gave anybody with a Thursday ticket a full weekend pass. Tame Impala made you forget the loss: the psych visuals matched perfectly with their sound and the crowd involvement was taken to a new level as an audience member brought in a mini helicopter with a camera attached and was flying it all up and around the stage. Kevin Parker (below) was so impressed he coaxed the helicopter down on stage for a close up. Beach House (main photo) ended up being the headline act for me by default. They played a haunting and beautiful set with little interaction. I guess it's their mystique. I had to leave early as the chaos of Stay Out West was about to begin.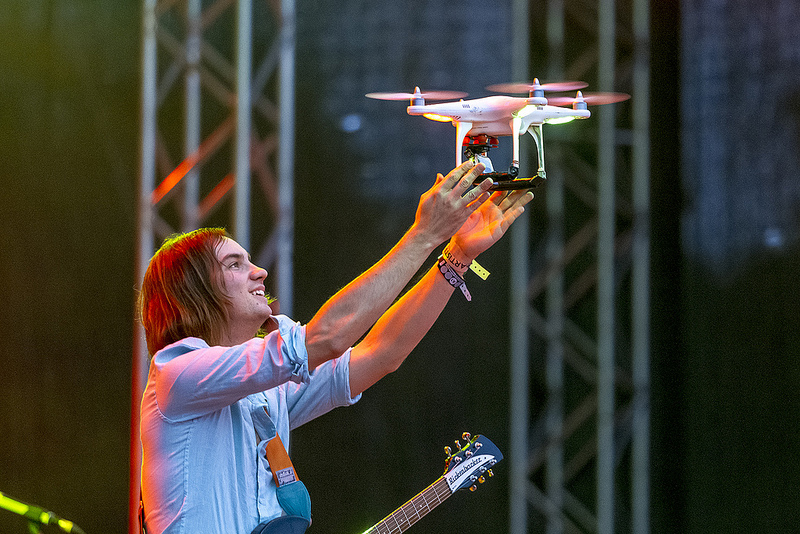 There are three reasons I can think of why Stay Out West was thought up:
1) It's a way to disperse the large crowds over the city.
2) Late night noise pollution laws.
3) It's a way to spread the wealth amongst the clubs/venues of the city.
But for whatever reason, though, it can be a major hassle. What happens is you have to decide which club has the better line-up and stay there or run the risk of travelling on the tram to another venue in hope that the queue is short enough for you to get inside in time. To help you with the decision making process the Way Out West app has a traffic light colour system under each venue which tells you the amount of people inside and an estimate of the amount of people in the queue. This is updated regularly and quite accurate. I got lucky in my choice of Park Lane, it was green. But I still missed the start of a Autre Ne Veut set which was disappointing. It seems the times that acts go on stage don't factor in the time it takes to travel from the main festival. Anyway, Arthur Ashin didn't disappoint. An amazing vocalist but once in a while it kind of bordered on sounding like Prince impression. I watched Steve Mason's set before the place got so jammed I had to leave.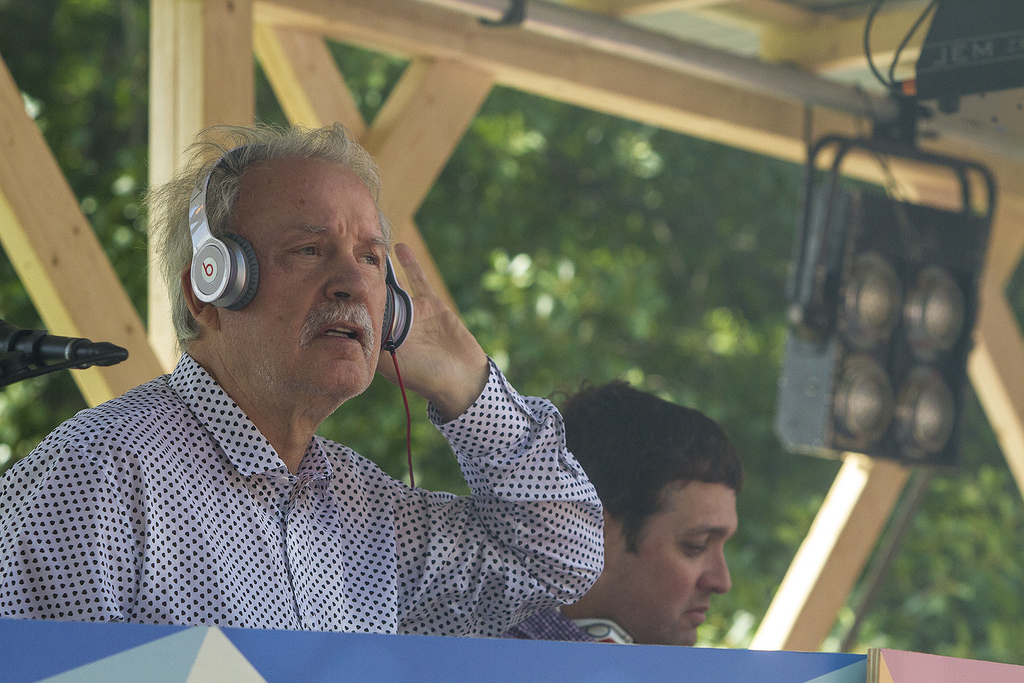 Friday was glorious. Sunshine changes everything. You could now see the people, no longer covered in rain macs, their skin was on show. This is when you realise how beautiful Swedish people are. Having no need to camp people were fresh to death. Today is the day for me, starting off with the one and only Giovanni Giorgio Moroder (above). The support DJs were great, the vibe was summer. Daft Punk branding was everywhere, the bar had trays of 'Get Lucky' condoms. I know it's great that more people are being introduced to Moroder because of Daft Punk but the dude won three Oscars, he shouldn't need Daft Punk branding everywhere – he can stand alone. It looks like he doesn't give a shit though. So rant over. Sporting his familiar moustache, he was in great form and loving the crowd. Playing classics 'From Here to Eternity', 'Love Now Hurt Later', 'On The Radio', 'Together in Electric Dreams'. You tend to forget the classic % rate he has produced – a living legend, a casualty of watching all of Moroders set is that I missed most of Rodriguez. What I did catch was the sight of Rodriguez looking weak and frail, sitting on a chair on a big stage but his voice was unaffected.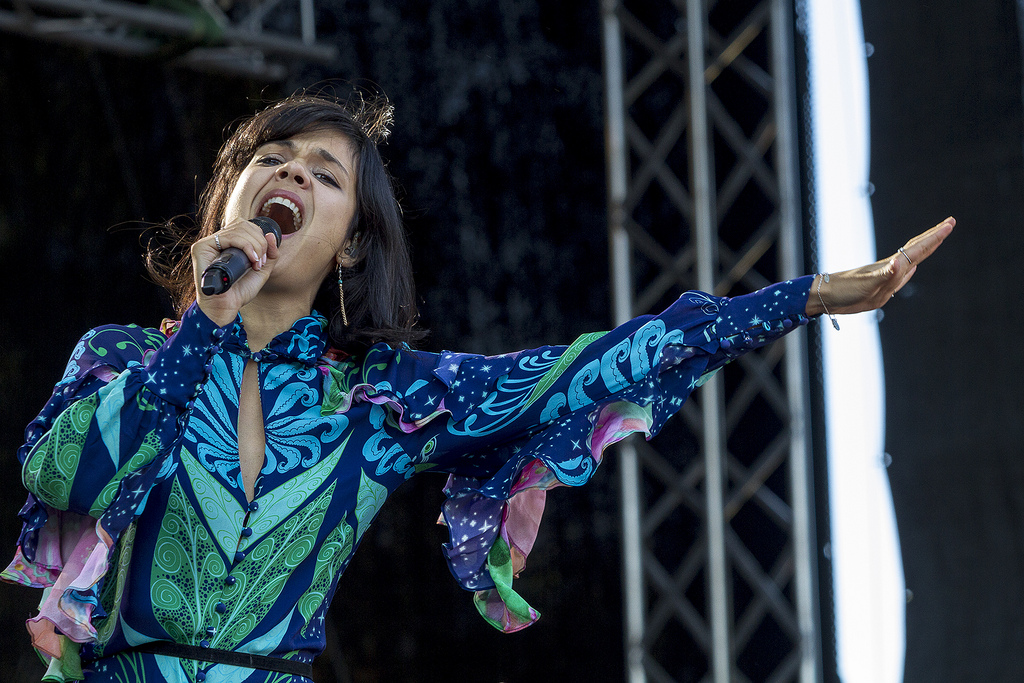 An afternoon of female artists followed beginning with Haim, Bat for Lashes (above) and finally Grimes (below) all amazing. Haim just plain old school rocked, Bat for Lashes sang her heart out and Grimes was properly inspiring.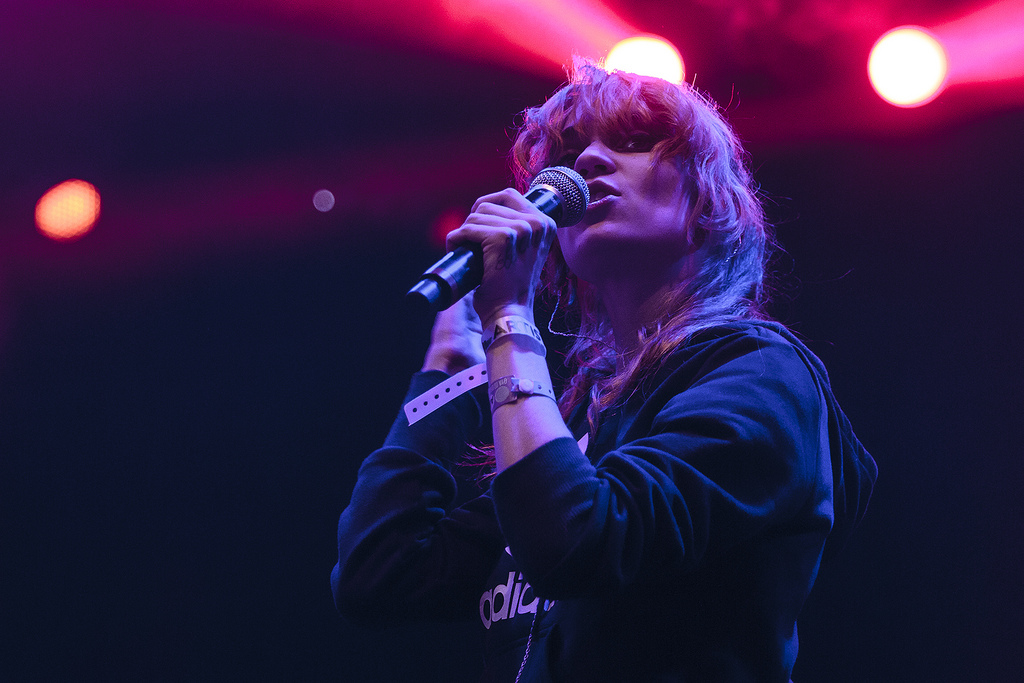 After a bit of downtime and refuelling I got a sweet spot up the front for The Knife (below). I've never seen them perform before but I've loved them since I first heard them when I first moved to Sweden 9 years ago. Their live DVD is a must see while their concerts sell out in minutes in Scandinavia. I feel very lucky at this moment. The set is called The Knife Shaking the Habitual and it is a spectacle. If you are going to Electric Picnic you are in for a treat. The show has everything: aerobics, theatre and dance.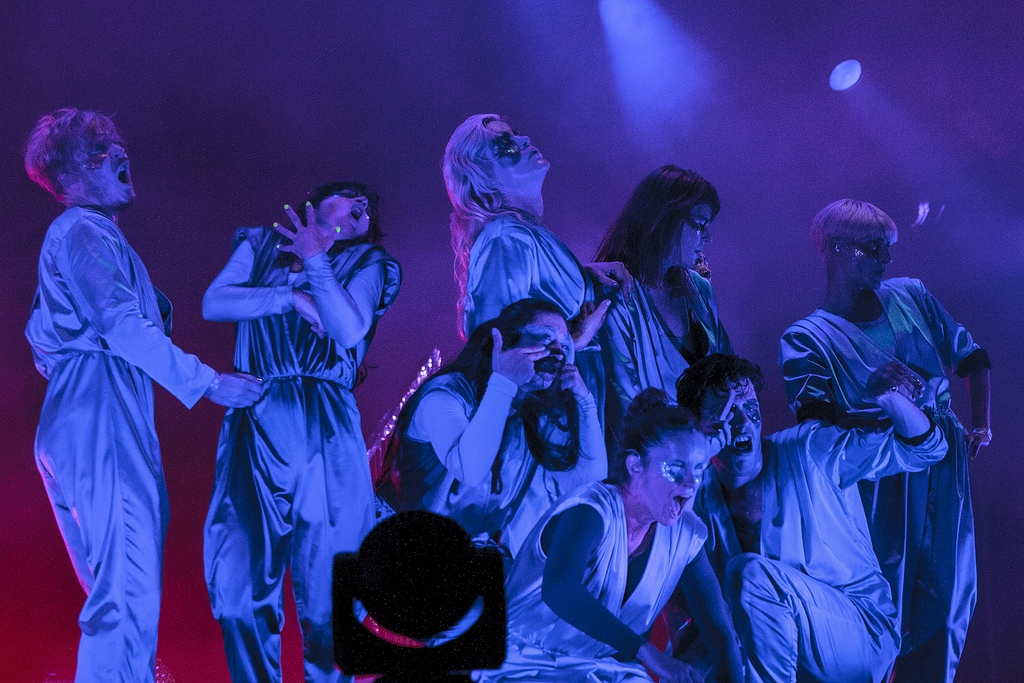 The aperitif of the evening was Unknown Mortal Orchestra  (below) at Stay Out West. I get the tram to Pustervik, queue outside looking at the app giving me a warning red light for no chance, but surprisingly I get in. Unknown Mortal Orchestra are one of my favourite bands of the last couple of years. The talent in these guys is undeniable when seeing them live. Virtuoso guitar playing, a tight band and there was even a Bonham-esqe drum solo.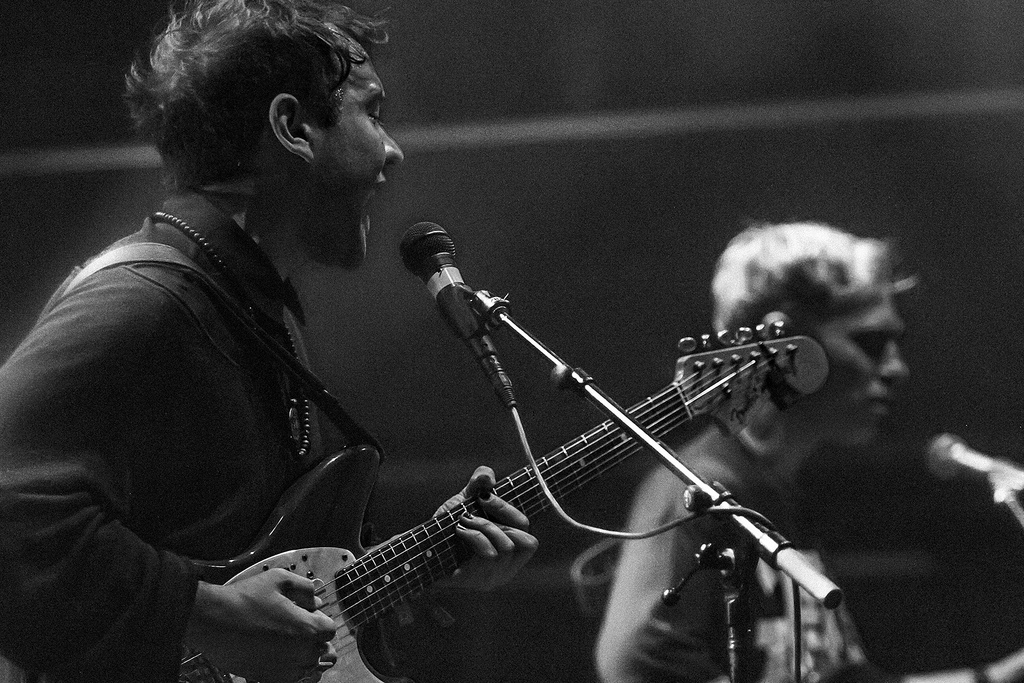 The final day and the morning is a wash out. I didn't leave the apartment until the rain stopped – a benefit of a city festival. Public Enemy (below) are added to the bill as cover for Azealia Banks who cancelled her tour (again) and The Roots, who also cancelled. Public Enemy were surprisingly full of energy for their age. They announced that they are to be inducted to the Rock 'n Roll Hall of Fame this year, which is deserved. It seems a regular thing now for Public Enemy to promote their website in the middle of their show. Buzz kill.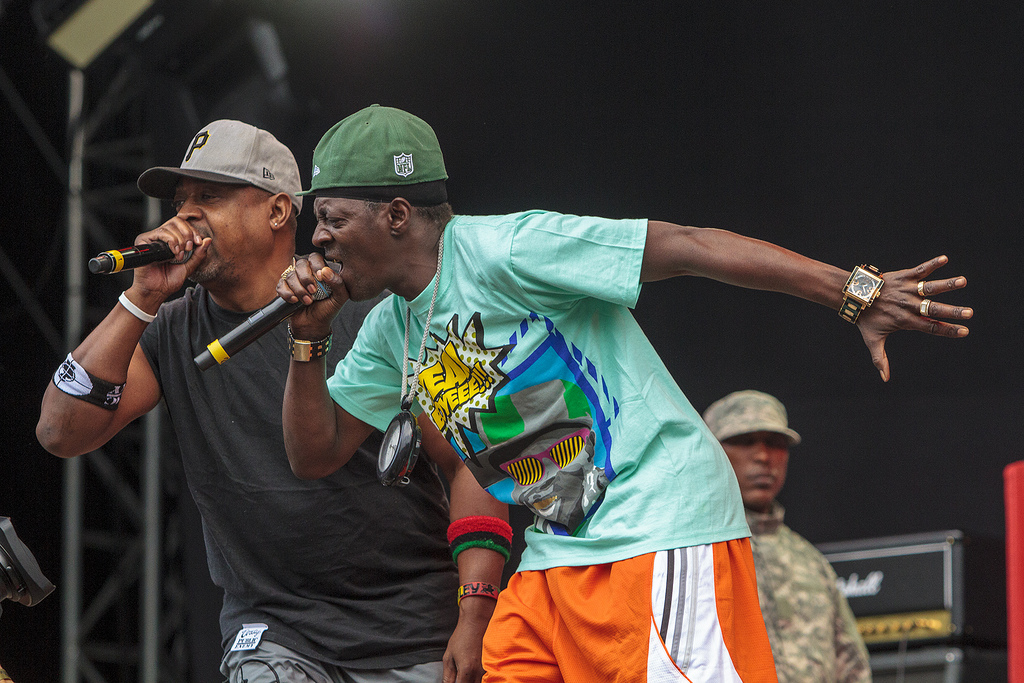 Goat are a local band from Gothenburg who are getting some press here in Sweden. They were all masked and were dressed like a tribe from the old world. Their music reflects this with a mix of psychedelic, bass driven, primal scream odysseys. Cat Power (below) followed them walking onstage with a fist in the air in homage to Public Enemy. Fight the power. She sounded great as ever but she looks completely different. Her image had completely changed she now had short punk cropped bleach blonde hair and leather jacket and her band looked like The Horrors.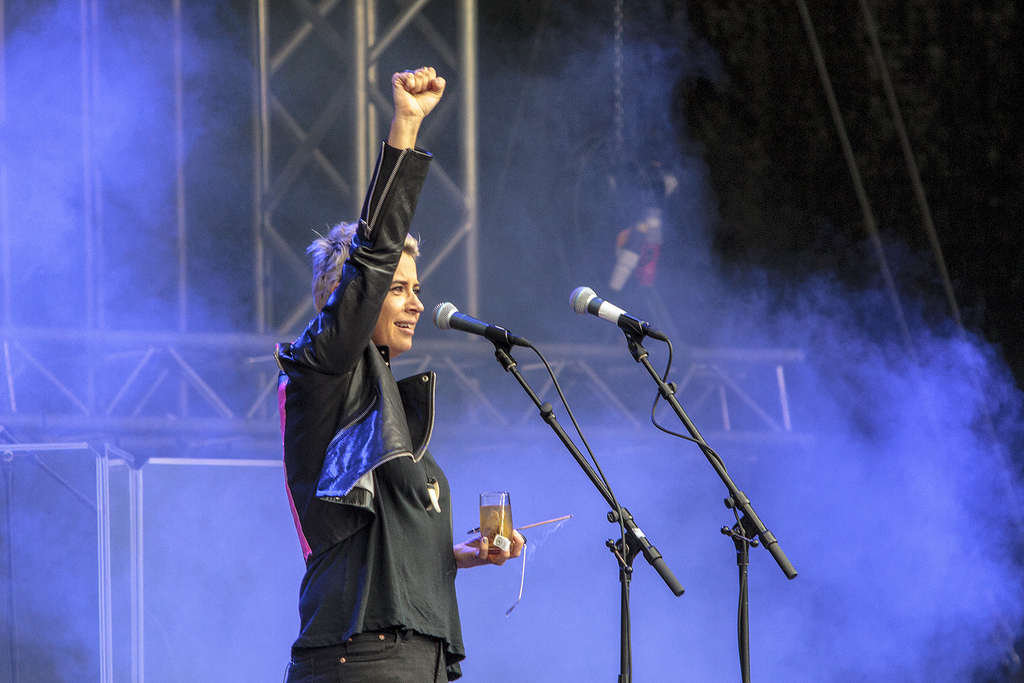 I was looking forward to seeing Kendrick Lamar most on the final day. His album good kid m.A.A.d city is one of the best hip hop debuts since the Chronic. Hailing from the same city of Compton as Dre he brings a fresh but mature viewpoint of life in the ghetto. Starting off his set with my favourite 'Backseat Freestyle' the place erupted and didn't stop. Kendrick is fulfilling his dream.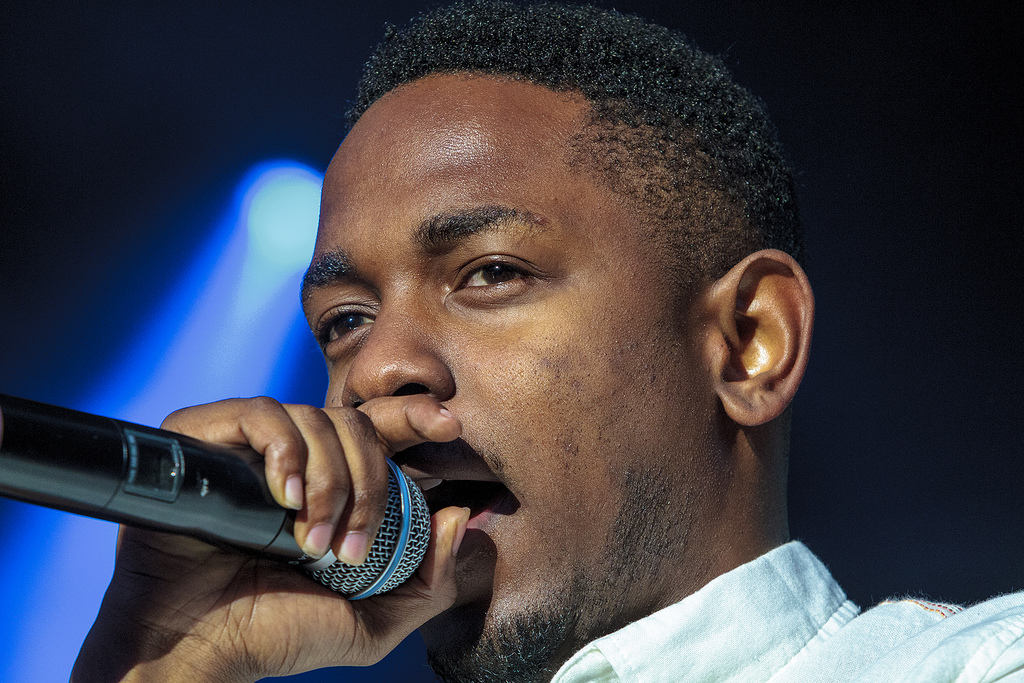 I'm not a fan of Alicia Keys but I respect her as an artist. I was curious to see her and I have to admit she is super talented and beautiful to boot. A highlight of the show was her playing out the phone conversation from her hit 'You Don't Know My Name'. Leaving early so as to beat the crowds for the trams I head out to my final Stay Out West gig of the festival. I got to represent. The Villagers were performing at Rondo, which is a part of Gothenburg's large amusement park Liseberg. In a large ballroom Conor (below) and his band do not disappoint. His vocals are immaculate as ever and the emotion he puts into them shows. Along with Richie Egan of Jape, I consider him one of the best lyricists to come out of Ireland in the past 20 years. A blistering set.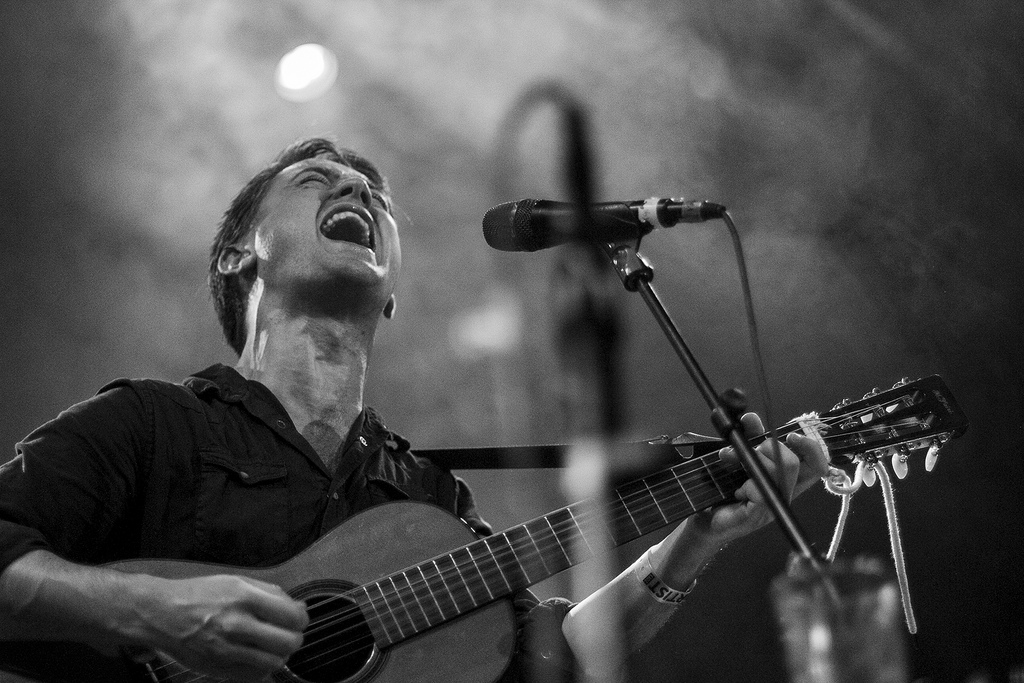 In conclusion, I very much liked and enjoyed my time at Way Out West. I'd recommend anyone to visit. The surroundings are beautiful as well as the lovely people. In size I would compare it to Ireland's newest festival Longitude but instead of ending at 11 o'clock it continues late into the night with Stay Out West, which gives it some extra bonus points. Since I'm getting a bit older and grumpier and I was with a small group I felt that with Stay Out West I ended up missing out on a lot of bands that I would have liked to have seen. If I was with a larger group of friends I think that it would have worked out a lot better. On a whole, it doesn't give you the sense of the unexpected that you would get with a larger festival such as Electric Picnic but as a city festival it is a great way to discover Gothenburg while seeing some world class live music at the same time. Ian Pearce
Check out Ian's full photo set from the festival in the gallery.