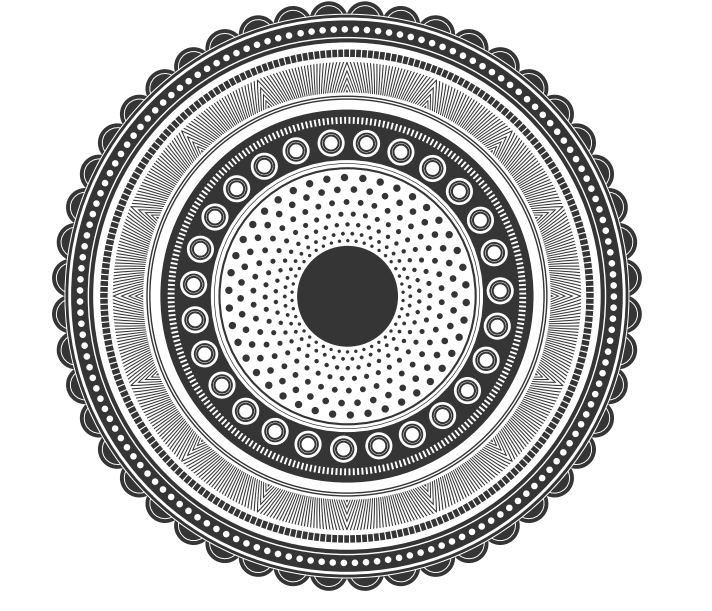 Having released their terrific second EP Torann earlier this month, Mid-Ulster hard-rock four-piece The Last Generation have all but announced their arrival as one of the country's most exciting and interesting riff-fuelled acts. Ahead of the Belfast launch of their latest release, we speak to the band's lead guitarist Stephen O'Hagan about the band's steady and well-deserved ascent.
Hi Stephen. First off, could you tell us how you got together and about the early period of the band?
We started the band around two years ago while still attending secondary school in Maghera. We where still very much cutting our teeth as musicians – first band, first gigs and all of that. From playing around with our own brand of growly classic rock, very much influenced by Soundgarden, The Answer, Swanee River, Black Crowes  etc. We eventually started to find a sound we were comfortable with, which you can hear on the the Revelation EP.
You hail from mid-Ulster. How have you found developing a fan base locally and, on the other side of the coin, gaining a fan base in Belfast and further afield?
We have always been shocked by the size of our fan base at home in mid-Ulster and we think our set at Glasgowbury was as much an example of that as any. We couldn't be more grateful! Belfast can be a little more tricky but with all of us now based in Belfast we want to try and play to more and more people in the city. It's really where the scene is centred and it's an exciting place to play – so many great venues and gig-goers who really love local music.
The songs on Torann show a real progression in your sound and structuring of songs. What do you attribute this to?
Well, it's defiantly a couple of things. We have all branched out as individual musicians: each of us now listen to bands in genres we hadn't even heard of before, whether it's entering into a mad world of stoner/doom/sludge or it's hip-hop and electro stuff. Listening to so many different kinds of music taught us straight away that there is no need for a whole verse-chorus-verse-chorus structure in every or any song. Instead we decided to start structuring songs that the changes are more interesting.
Another thing that progressed our sound was definitely our new drummer, Conchobhar Ó Dochartaigh. He plays in more complex time signatures than we were used to and he eats metal music for breakfast. It definitely helps.
It is definitely a markedly more "metal" release compared to your previous EP, Revelation. What bands or albums have influenced this development?
Black Sabbath's Paranoid – such a mind-blowing album. Other bands like Mastodon, Down, System of a Down and Slayer have all definitely played a part in our sound.
What was the songwriting and recording process like this time around? Assumingly you spent more time honing the material as a unit?
Well, instead of doing more in the studio, this time the EP was written and fine tuned in the practice room, and we did the EP without a click and without spending hours on tracking. The actual song writing process however was long, sweaty and strenuous. We wanted each song to stand up in its own right, and with more time being spent on writing good bridge sections and changes. We think each song does that.
In terms of Northern Irish music specifically, what bands or artists do you currently rate or consider peers?
I have always said LaFaro are the kings of Northern Irish in terms of the local scene. Kasper Rosa are also playing a kind of music I would love to play too. Other bands that  we have played with and are great are PigsAsPeople, The Wood Burning Savages, The Institute* and Chocolate Love Factory, who have a great energy on stage.
From a gig-playing perspective, what are your thoughts on the closing of various Northern Irish venues (including Draperstown's Cellar Bar, a venue you played many times together)? How does a "scene" combat this apparent decline?
It's hard to understand, sometimes, why these places can't stay open. Auntie Annies in Belfast, The Cellar Bar in Draperstown – some of the best bars in the country. Even looking at our EP launch a few weeks back in the Cellar Bar it was fairly packed with well over 100 people packing into the bar. If the same kind of crowd had been there week-after-week it would have been a different story. So go to gigs and support local bands – that's the only way to save the scene.
It might be obvious but what do you aim to achieve as The Last Generation, i.e. is there an implicit desire to achieve a particular goal or reach a certain level?
World domination would be pretty sweet, but all we want to achieve is to play our brand of heavy rock to as many people as physically possible! Keep writing music, keep playing shows, keep being flat broke.
Finally, what are the plans for the future in terms of playing shows, videos and a potential full-length album?
At the minute our main focus is defiantly touring with our new EP – we cannot wait to get on the road. We would love to get the video for one song on the EP for going out on tour, we are also writing away for our next release already and should be expected just after the new year. As far as a full length album goes, its something we would love to work towards. Next year, maybe?
Torann recieves its Belfast launch at the Menagerie on Monday, October 7. Support on the night comes from Astralnaut, Nomadic Rituals and Safe Ships. Go here for the event page and more information.