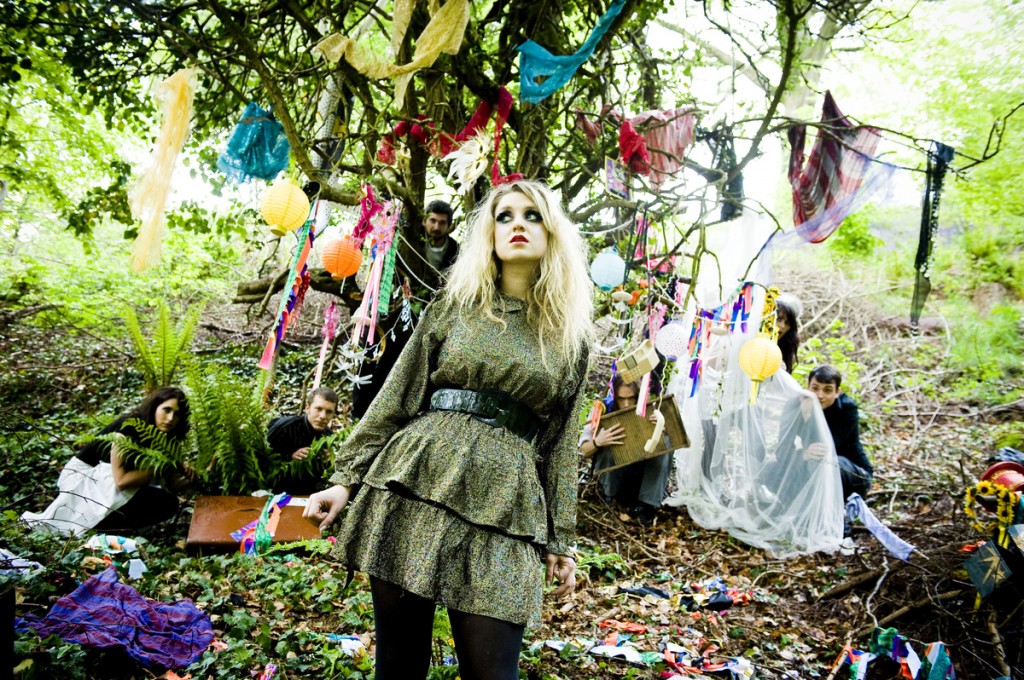 "Trying to find a time of no regret, my hungry heart has seen nothing yet." 
They say everything happens for a reason. As a real life grown-up I have found myself trying to make sense of lots of difficult and disappointing situations by using that very phrase. My reason for getting the hell out of Belfast this summer wasn't just to escape the prospect of another couple of months of drizzle and grey skies (though it was definitely a big part of it), but to go on an adventure. I wanted to discover new creative lands, to challenge my boundaries, meet new people, and just generally put myself out of my comfort zone; to face my writers block head on and try and write an album.
The concern of living my life to the fullest has always been branded on my inner eyelids and every time I shut my eyes, even for a second, I fear I am wasting my time. It's a while since I did a 'big trip'. Increasingly over the last number of years I have had itchy feet. It's a symptom of something I have suffered with for quite some time now: the travel bug. It's a condition that doesn't ever go away, no matter how much life steps in to distract you for a while. It always comes back, sometimes at the most inconvenient times, to remind you that you haven't seen or experienced nearly enough of the world yet.
"I travel not to go anywhere but to go" Robert Louis Stevenson
Travelling on my own is one of the scariest and most rewarding things I have ever done. For me it started with Australia at the age of 18, and led on to many other adventures. I put on my 'Kiss me I'm an Irish girl' t-shirt and went inter-railing around Europe, lived in New York, and travelled through Africa. I jumped out of aeroplanes, rafted, quad-biked, went on safari, climbed mountains, sand boarded, hung out with the mountain gorillas, swam with sharks, scuba-dived and did pretty much anything else I could do to make myself feel as alive as possible. Life seemed uncomplicated and exciting. I felt more fearless than I think I have since.
"Am I too old to be someone else, am I too young to know who that is?" 
Everything changed for me when I fell in love with music. It hit me hard and suddenly I didn't understand how I had ever lived without writing and performing. Like any great love, with all the joy and excitement come the insecurity, vulnerability, doubt and fears of insignificance. Recently the negative emotions started to take over from the positives, and I found myself lost somewhere in my twenties – more scared than ever. I knew I needed to take some sort of a leap if I was going to try and reignite any kind of musical flame. Yet, somehow, this leap seemed scarier than jumping out of a plane ever did. A summer away sounded like a step in the right direction at least, so armed with my desire for escape and a thirst for new creative ventures I finally set my sights on Berlin.
"…so drunk I can't see the way it could be, so drunk I forget if I want to be free, maybe I'll start again, maybe I'll start again…" 
Everyone gushes about Berlin. In fact I'm pretty sure I have never heard a negative comment about it from any creative person. I wanted to lose myself in all night parties, go to underground gigs, drink coffee by day, red wine by night and meet people who had no preconceptions about me. I could be totally myself or I could be someone completely different and no one would care. I could start again. My excitement at leaving touched on desperation – I was so sure that this trip was all I needed to fall back in love with music again.
"Going away hoping everything's better, I don't know the way but my appetites wetter" 
The first place I stayed was Warschauerstraße in Friedrichshain which is in the East of the city. I lucked out and got a room in a beautiful big apartment – it was massive and my host was exactly the kind of person I hoped to meet;  an Italian photographer/scientist with a consuming passion for tango and a frequenter of S+M picnics (the mind boggles). He was welcoming, kind and really open and we had brilliant conversations about art and life.
However my living situation would be far from perfect. Due to an uncertain financial situation I had to make the decision to book places for a few days at a time until it was resolved. Although this lessened the risk of totally running out of money it meant a painful upheaval every few days to move to my next room.
"tried to find a way to hold my head, so dreams stop falling out of it" 
What I love about big cities is that it's ok to be ambitious. In Berlin everyone is coming up with new ideas all the time and creativity is everywhere. It's inspiring, crawling with cool tech start-up companies. The streets are alive with art and a sense of reinvention. There's always a new "up and coming" part of the city, with constant whispers about where will be next. I spent a lot of time on the streets of Neukölln which seems to be the place of the moment. This is in the south east of the city centre and is a very multicultural area. It is packed with Turkish kebab shops (unlike having a Sphinx, the kebabs here are actually pretty healthy and really good). In Neukölln new cafes, restaurants and venues are popping up all the time. Everything looks handmade and hand built and there is a real DIY charm to this area. The venues are inventive and sometimes double up as vintage shops or mini cinemas. It is hipster heaven and though I didn't always feel quite 'cool' enough for it, I loved it all the same.
It's wonderfully cheap to drink in the Berlin. Unfortunately, to counteract this I also found it's not the most fun to go out drinking when you're on your own. It's different in Belfast. You can fall into a bar at home and probably bump into fifty people who you know well enough to have a pint with, but here I just felt like the loner in the corner trying to find enough interesting things to look at so as not to seem uncomfortable.
Luckily I did know a couple of people in the city. A few days into my stay I met a friend who took me to 'Das Gift' which would become one of my favourite bars in Berlin. It's a Scottish bar run by Barry Burns of Mogwai fame. The jukebox has a pretty exciting selection of music and on Thursday's it's free so you can pretty much just drink Pimms cocktails and create a personal soundtrack to your night out. Most nights I went it was pretty quiet and one night the only non-Irish person in the bar was the American bar tender. Although this wasn't quite the German experience I had signed up for, in Neukölln it was totally normal. EVERYONE spoke English in the cafes and bars. I sometimes witnessed German natives coming in to places and trying to order in German only to be told by the person behind the bar that they didn't understand. Scundered.
During this first week I was taken, by my friend, to two 'jam sessions.' Of course I have jammed along with other musicians before but here it seemed to be a common event, or a reason for gathering at least. Here they did it properly. A PA and mics were set up in a living room, instruments were plugged in, effects were used to create interesting sounds and the music went on all night. It was great – magical moments happened, ideas for songs were started and developed and people of all musical abilities came together to make music and have a beer just for the fun of it. I was inspired.
Sundays are also a bit of an event in Berlin. If you like food then Sunday brunch is a pretty exciting experience. All over the city restaurants and cafes put on lavish buffets of food for a flat fee. You could lose a day eating amazing dishes and drinking coffee and or cocktails. If you head to the North West to Prenzlauer berg for brunch you can take a short stroll to mauerpark for their massive Sunday flee market and outdoor karaoke. Hundreds of people flock to the park every week to participate and watch this sometimes hilarious show of people from all over singing everything from Elvis to the Spice Girls, to Coldplay to ACDC. Personally I couldn't be bothered with it for too long but it was definitely worth a look for the spectacle at least.
"Nothing ventured nothing gained, you held me back until I hit the shame,
all this trying is in vain, we will never be the same." 
The next place I stayed was in Schöneburg which is South West – pretty much exactly on the other side of the city from Friedrichshain where I had been staying previously. My room here was beautiful. It was more like a little apartment all to me. I had a balcony and a couple of sofas and a writing desk in my bedroom. The apartment was occupied by three French musicians and artists, the reason why I had picked the flat. Unfortunately we never really met and this was also when the feelings of isolation started to set in. I really hated to admit it to myself but I was lonely and I wasn't sure how to meet new people or make the artistic connections I wanted to. I had tried to make friends but people were busy at work just as I would have been at home. Where was the girl who used to bounce around the world meeting lots of people and being fearless? I realised then that I probably wasn't that girl any more. I'd actually put myself in a strangely difficult situation. I wasn't a tourist but I also wasn't there for long enough to really settle and try and build anything for myself.
As my loneliness grew so did my overdraft. I kept trying to be optimistic that the money I was expecting would come through any day – but it never did. I was desperate to claw back my Berlin dream, which at this point was feeling further away than ever.
"Forget tomorrow, let's just try and do today." 
There were still some positives. I was so lucky to know a friend of a friend out there who was incredibly kind and offered to let me stay in her apartment while she was away on holiday for a few days. It was so amazing to have my own space for a while and I didn't have to worry about rent. I managed to budget (pretty basic) food so I wouldn't starve and booked some more accommodation with whatever money I had left. I was determined to try and make this work.
I decided busking was the way forward. I had seen lots of people do it around the city and despite my own personal hatred for it, I was desperate. So I took to the streets with my guitar and busked. Not knowing the best spots was a struggle. On my first day I made a little money, enough to buy some food. I had been so strict at eating only the essentials that I decided I was going to treat myself to an ice cream. There was this amazingly shitty and yet wonderful ice cream place on Hermannplatz called Twisted Eis – basically a glorified Mr. Whippy. Chocolate and vanilla flavour piled high over the cone and I was far more excited about it than anyone should ever be about whipped E numbers. It was delicious, worth every penny, until three licks in as I watched in slow motion the tower of icy goodness tumble towards the ground. I couldn't believe it. I sat down, covered in ice cream, and cried.
Day two of busking was equally as depressing when I got my hat full of money nicked (it was also my favourite hat). That was the end of my busking experience.
"Fill me up with better things, I must have learned hardship by now." 
Just when I thought things couldn't get any worse, I realised I had mixed up my dates for booking places to stay and had a night with nowhere to go. I had pretty much given up trying to be hopeful about any of it at this point and decided I would travel on the trains for as long as I could (without a ticket) and head to the airport as it was the only place I could think of that would be open all night. That was my first official night on the streets ever and it made me appreciate every night I've ever had before that one. I was terrified, exhausted and totally deflated.
"Oh no, look what I've done, I've lost it, it used to be fun,
I gave it all that I can give…
But it meant everything, it meant everything." 
The next day I knew I had had enough and I called a friend to borrow some money for a flight home. The first reasonably priced one was a week away and I had a room booked until nearly that time. I sat in a graveyard for most of the day until I could check in to my next room as I couldn't find a park and I had no money to sit in a cafe. I actually remember laughing at one point as I felt so ridiculous. I was sitting on a bench in a massive graveyard in Berlin surrounded by all my suitcases, my guitar, a bag of groceries and the rest of my possessions. Every time someone walked past I tried to look mournful in case they'd realise I just had nowhere to go and chuck me out. Imagine being chucked out of a graveyard…
"In places like this man can't survive when nothing means more than being alive." 
So that was it. My adventure was over before it had even really begun. Things have changed since I was 18. I'm a different person whether I like it or not. Maybe I am a little more scared than I used to be and so what. I had already managed to organise some work for when I got home and I couldn't wait to get started and throw myself back into life and music and theatre – and everything that I had so desperately wanted to leave behind. Did this mean that the trip had been successful after all?
"The voyage of discovery is not in seeking new landscapes, but in having new eyes." Proust
I have always found it difficult to relate to people who are too realistic about life – I much prefer dealing with dreamers. My dreams didn't come true this summer in the way I thought they would, but I did learn a lot, and write a lot and have time to think for the first time in what felt like years. It wasn't easy but it was worth it. I never did find a way in to the music scene in Berlin or really find a trace of one or anyone that wanted to help me understand it better. I think I've been spoiled coming from the community of musicians that we have here in Belfast and it reminded me how open and unique our music scene can be here and certainly has been in the past. My love affair with Berlin will happen again, I don't blame the place for anything that happened. But I'll go for longer next time and probably try and be a little more prepared!
Sometimes the adventures we end up having aren't the ones we set out to have, but if we don't go nothing will ever change. I have no regrets about my trip because there is no point. But I am counting down the days until my next one… wherever it may be. Katie Richardson, Katie and the Carnival
"To venture causes anxiety, but not to venture is to lose one's self… And to venture in the highest is precisely to be conscious of one's self."
– Søren Kierkegaard
"I've been thinking about things,
And an oath of silence couldn't teach us anything,
All this lying is in vain and I know we have changed."
Unmarked quotes/lyrics written by Katie Richardson during her journey